High School Was Even Terrible for Jennifer Aniston, So You're Not Alone
Jennifer Aniston has undeniable star power. Her first role was as Rachel in Friends. It may not have seemed like a huge deal when she landed the part. After all, sitcoms come and go all the time. Who could have known it would last and blow up the way it did?
Aniston started the show alongside five other relatively new faces, with no hint of how special the show would end up being. But Aniston has pushed herself beyond just Friends. She's proven time and again that she's a versatile leading lady, no matter the genre. There's something relatable about the California-born actor. Probably because, like many teens, she was bullied in high school. According to The Things, Aniston was picked on as a kid. 
Jennifer Aniston had an aggressively normal high school experience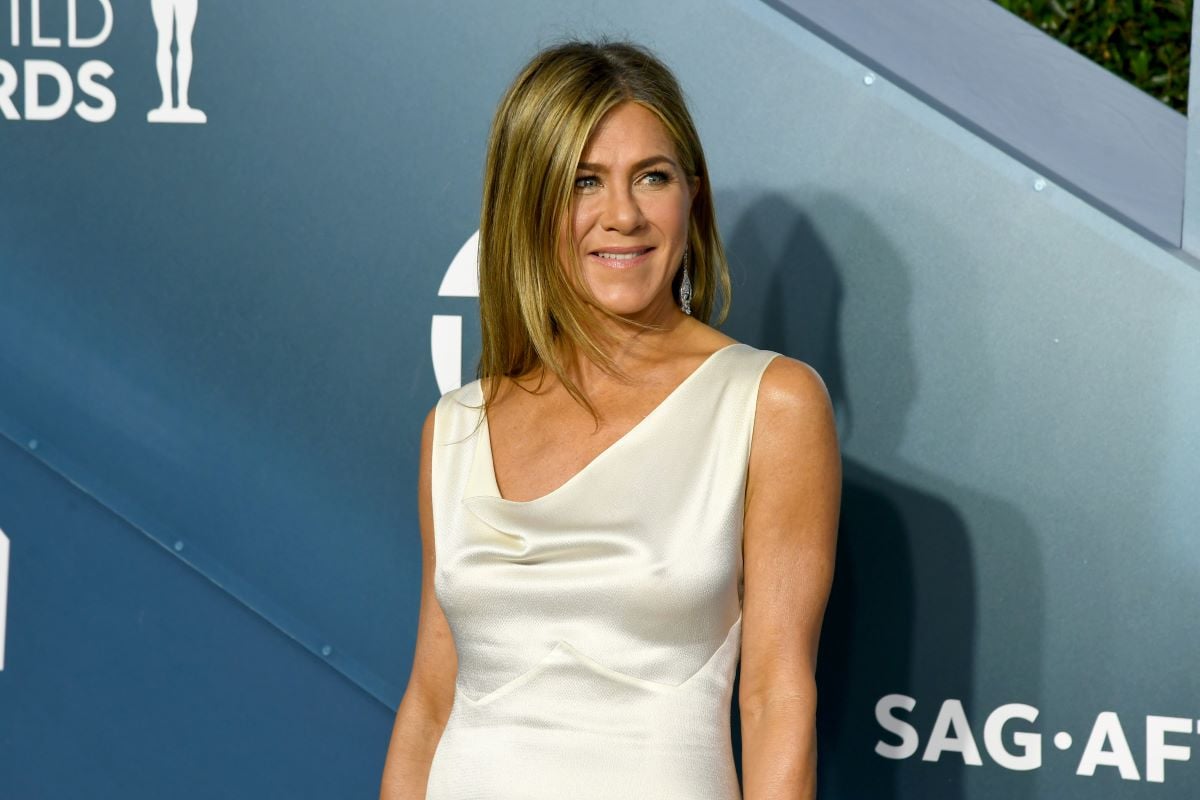 Aniston's parents were both in showbiz. Her mom was in a few big-name projects, including Beverly Hillbillies. Her dad was a soap star, famous for a lead role in Days of Our Lives. It's safe to say that having two actor parents isn't exactly a common experience, although, in Hollywood, it might be. But Aniston's teen years were really normal in a lot of ways. 
Like a lot of kids, Aniston experimented with different kinds of looks in her high school days. Even though she sports a preppy look now, she was actually goth for a while during her teen years. Aniston told People that she tried to rebel and tone down her cuteness with dark looks. Aniston says she wanted to be "the most rebelliously unattractive." Her unusual look may have had something to do with why she was bullied, although bullies don't usually need a reason.
Aniston isn't sure why bullies picked on her
High school can be rough for a lot of kids. Even the ones who grow up to be superstars like Aniston. Although she's still not sure why Aniston claims she was bullied in high school. Aniston told InStyle there was just something about her that put her at the bottom of the social food chain. Aniston calls herself "one of the kids others decided to make fun of."
Not everyone was making fun of Aniston. She had friends, including Chaz Bono, child of legendary singer Cher. Pictures of Aniston and Bono hanging out together in high school can be found floating around on the internet. The two attended the LaGuardia high school for the Performing Arts in LA, which was filled to the brim with aspiring actors and singers, many of who had famous parents themselves. Needless to say, a lot of those kids probably regret not buddying up to Aniston when they had the chance.  
'Friends' was the only role Jennifer Aniston needed
After Friends, Aniston and her costars had enough money to retire forever. They made television history with their record-breaking $1 million per episode salaries. They've done even better in syndication. The former Friends cast reportedly makes $20 million in residuals from reruns alone. For Aniston, however, it is clear that acting isn't only about the money. If it were, she would have retired after Friends.
Aniston continues to take on a variety of roles in multiple genres. However, where she shines is comedy. Aniston had fans in stitches with her role in Horrible Bosses, and she delights in We're the Millers. But her special relationship with comedy icon Adam Sandler has brought out the best in her. He often casts her alongside himself as the leading lady. Their Netflix hit Murder Mystery has franchise written all over it. If Sandler decides to make more, Aniston will doubtlessly star as well.