Who Has a Higher Net Worth Olympic Gold Medalist Shaun White or His Girlfriend 'Vampire Diaries' Star Nina Dobrev?
In February 2020, rumors swirled that snowboarding great Shaun White was dating Vampire Diaries alum Nina Dobrev. The following month, they were photographed together during a bike ride in Malibu. Then in May, they went Instagram official sharing a photo and video of Dobrev giving White a haircut during quarantine.
Since then, things have really blossomed into what White calls a "beautiful relationship." Here's more on the celebrity couple including who has the higher net worth: the Olympic gold medalist or his actor girlfriend.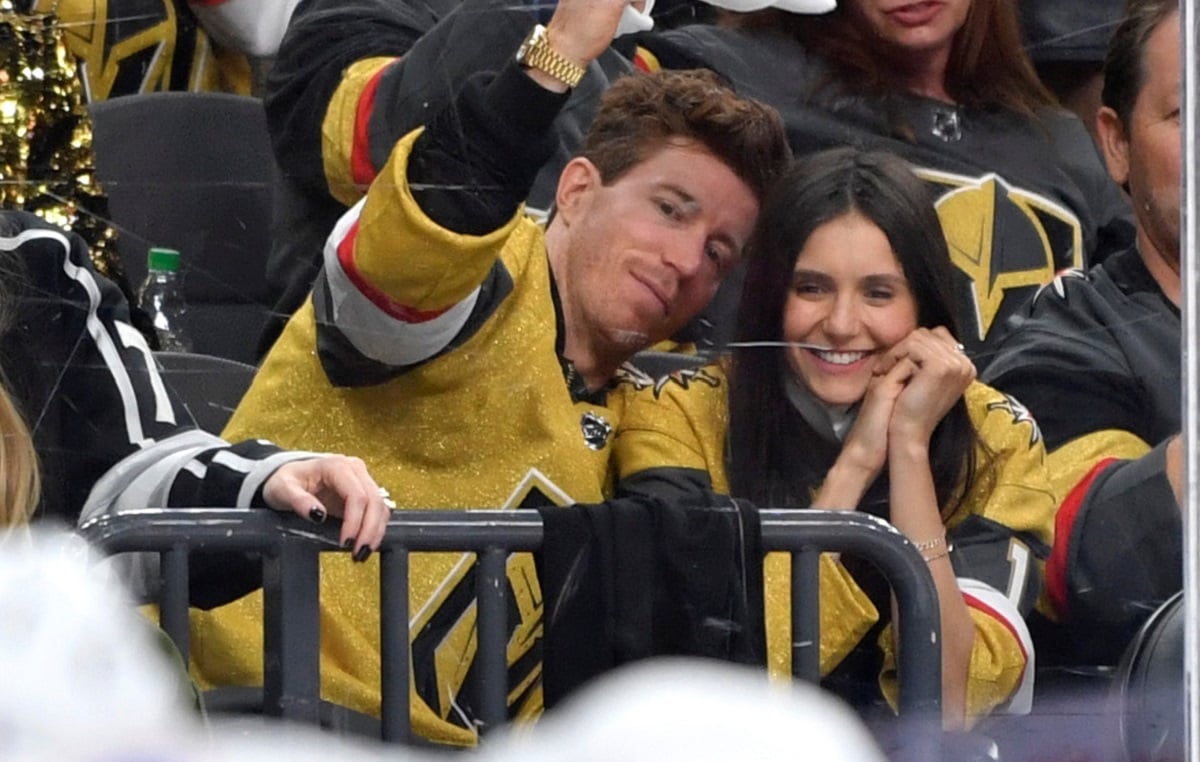 Nina Dobrev's net worth
Dobrev was born Nikolina Kamenova Dobreva on Jan. 9, 1989, in Sofia, Bulgaria, to parents Michaela and Kamen. Her family immigrated to Canada when she was 2 years old and she was raised in Toronto.
Her first major acting gig came in 2006 when she played the role of Mia Jones on the teen drama Degrassi: The Next Generation. She left the show in 2009 to star in The Vampire Diaries as Elena Gilbert, a part she played for six seasons.
Dobrev has been featured in a number of other TV shows and films including The Perks of Being a Wallflower, Let's Be Cops, The Final Girls, xXx: Return of Xander Cage, Dog Days, and Love Hard. According to Celebrity Net Worth, she has an estimated net worth of $11 million. So is that more than her Olympian beau?
Shaun White's net worth
While Dobrev's net worth is nothing to sneeze it's not nearly as much as White's who has an estimated net worth of $65 million.
The athlete was born on Sept. 3, 1986, in San Diego, California, to parents Cathy and Roger. He is the youngest of four children and before he was even a year old, White had to undergo two open-heart operations due to a congenital heart defect. He began skateboarding and snowboarding at a young age and was even mentored by skateboarding legend Tony Hawk. White currently holds the world record for the most X-Games gold medals and most Olympic gold medals by a snowboarder. The Team USA website noted that he has also won 10 ESPY Awards for Best Male Action Sports Athlete and Best Male U.S. Olympic Athlete. However, most of White's net worth has come from endorsement deals.
White signed a 10-year multimillion-dollar deal with Burton Snowboards in 2009. He's also had lucrative deals over the years with Red Bull, Target, Oakley, Hewlett-Packard, and Ubisoft. Celebrity Net Worth reported that some of those endorsements earn White around $10 million a year without him even having to step foot on the snow or a skateboard.
White says Dobrev has been 'a lifesaver'
When the world was turned upside down by the coronavirus (COVID-19) pandemic, White recalled how he and Dobrev were having a hard time trying to see each other with such busy schedules and all the travel restrictions. He said he couldn't get into Canada to see her when she was there working on a project.
"That was probably one of the toughest things because I couldn't get into Canada. I tried. I was turned around," White explained (per People) before joking: "I was like, 'C'mon I was at the Olympics here. You remember? I cut my hair.'"
The pair eventually decided to move in together as the lockdowns continued.
White raved about the Love Hard star and how "amazing" she was during that time saying: "Nina's just been so supportive and so amazing through this whole process for me. Through the pandemic, she was a lifesaver — she really made that time in my life special."