Who Has a Higher Net Worth, Steven Spielberg or James Cameron?
Any artist always puts a bit of themselves in their work. Case in point, Steven Spielberg and James Cameron each have their distinctive styles and themes. And both filmmakers have spent decades in Hollywood developing a generally strong connection with audiences. In fact, Spielberg and Cameron each have some of cinema's most successful movies within their respective filmographies. But who has the higher net worth?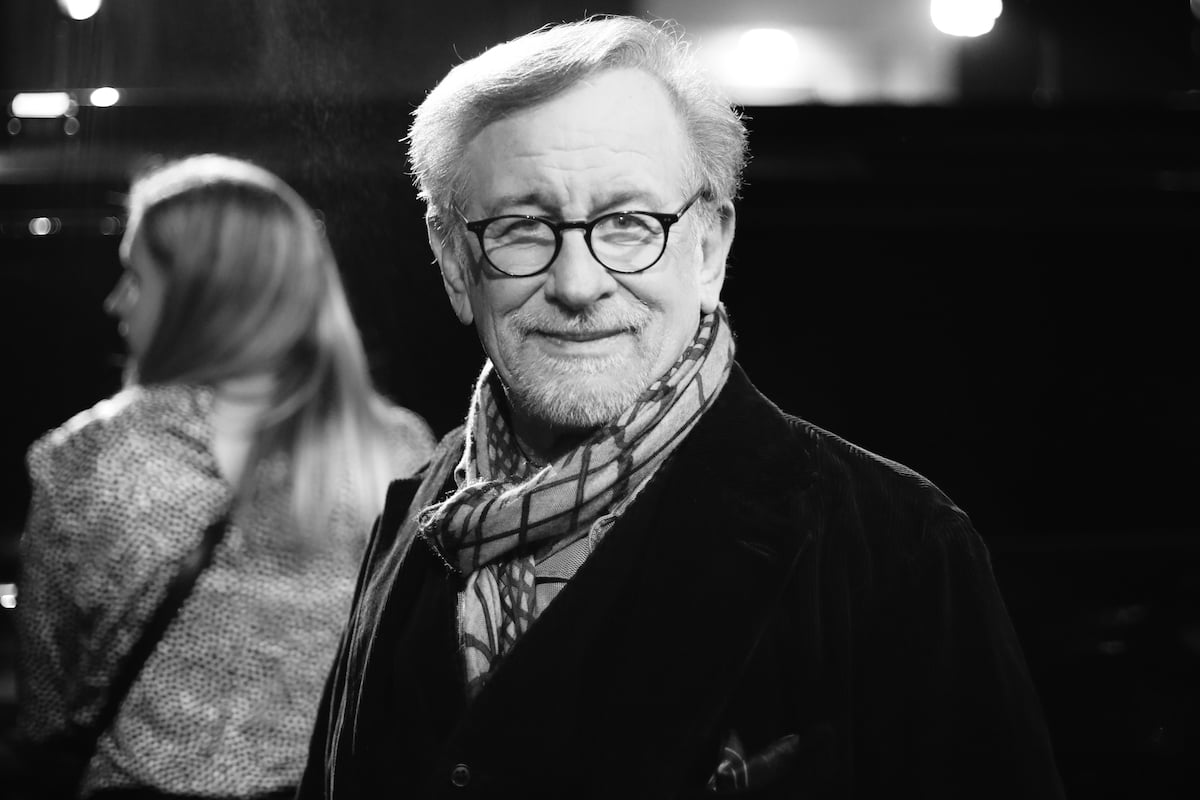 Steven Spielberg directed classics like 'Jaws' and 'Jurassic Park'
Since 1971's Duel, Spielberg has demonstrated his mastery of the camera. And along the way, he's left an indelible mark on Hollywood. Films such as 1975's Jaws, 1982's E.T. the Extra-Terrestrial, and 1993's Jurassic Park are among the most successful movies of all time. Collectively, they shaped and solidified the concept of the modern summer blockbuster. As a result, he's one of the only directors everyone knows by name.
But Spielberg is more than just a purveyor of popcorn movies. The filmmaker has earned just as much credibility and merit among critics and the awards community. Several of his blockbusters became Oscar winners. And his propensity to stroll through the history books with films such as 1993's Schindler's List, 1998's Saving Private Ryan, and 2015's Bridge of Spies made him a multiple Oscar winner too.
RELATED: Steven Spielberg Made $250 Million from Just 1 Movie
But James Cameron made 'Terminator,' 'Titanic,' and 'Avatar'
Not to be outdone, Cameron too has a collection of awards on his mantle. The man made 1997's Titanic, claiming both the Best Director and Best Picture Oscars. He returned to the spotlight more than a decade later with Avatar, a technological breakthrough that also earned awards consideration. Both films are among the top three highest-grossing of all time, with more than $2 billion worldwide each, according to Box Office Mojo.
Prior to those movies, he created the Terminator franchise, directing the first two films. And his filmography includes bonafide classics such as 1986's Aliens and 1994's True Lies. Next up, Cameron returns to Pandora for four more Avatar movies. And while some fans remain unconvinced these sequels will work, the director has rarely let fans down with his projects. So we wouldn't bet against him defying the odds yet again.
RELATED: Steven Spielberg Explained Why 'E.T' Is So Important to Him
Who is worth more now, Steven Spielberg or James Cameron?
Although both filmmakers boast impressive resumes, the answer about who has a higher net worth isn't even close. According to Celebrity Net Worth, Cameron is worth roughly $700 million. However, Spielberg's total net worth is more than 10 times that. The iconic director is currently worth more than $7.5 billion.
To be fair, Spielberg has directed more than 30 movies, whereas Cameron has only made 10. And much of Spielberg's net worth stems from his producing efforts, which include Back to the Future, Men in Black, and Transformers. He didn't even direct his biggest hit, 2015's Jurassic World. So it's an easy win for Spielberg.