'Hightown' Star Monica Raymund Says 'Lines Are Going to Get Crossed' in Season 2
Hightown star Monica Raymund portrays Fisheries Service Agent Jackie Quiñones. During Season 2 of the Starz drama series, the Massachusetts officer begins working with the police department in an attempt to end the Cuevas' criminal organization and avenge her friend Junior's death. Before the season premiered, Raymund spoke to Deadline and teased that "lines are going to get crossed," likely between her and her new partner, Leslie Babcock.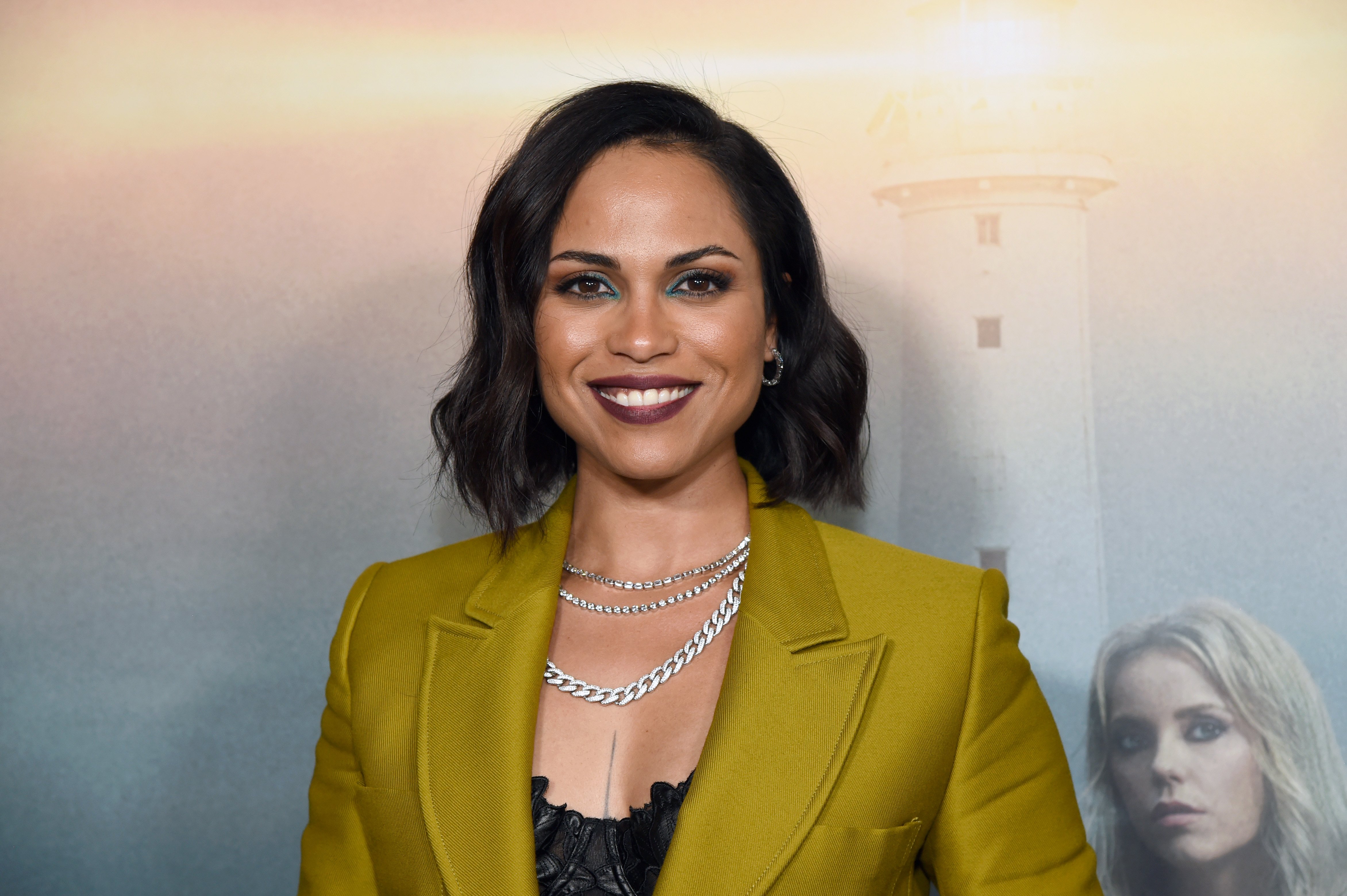 Monica Raymund portrays Jackie Quiñones in 'Hightown'
Massachusetts-based National Marine Fisheries Service Agent Jackie Quiñones (Monica Raymund) found a dead body after a night of partying.
Feeling compelled to solve the murder, she pursued the case. However, her drug and alcohol addiction spiraled out of control, and she hit rock bottom after getting into a car accident while under the influence.
The crash resulted in severe injuries to the passenger, so Jackie attempted to avoid charges by attending rehab. She then dived into the case and began working hand in hand with the local police department, ultimately resulting in a breakthrough.
However, the drug kingpin who orchestrated the violence from behind bars was released after Detective Ray Abruzzo (James Badge Dale) crossed the line with his wife, Renee Segna (Riley Voelkel).
She previously warned that 'lines are going to get crossed' in season 2
The following season follows Jackie as she begins working with the police to take down Frankie Cuevas Sr. (Amaury Nolasco) and his newly released cousin, Jorge (Luis Guzmán).
Because Ray's pattern of getting too involved with confidential informants removed him from his position, Alan Saintille (Dohn Norwood) took over with the hopes of turning things around.
Now sober, Jackie has also seemingly calmed down with the one-night stands and works at the AA meetings. Before the premiere of Hightown Season 2, Jackie's actor, Monica Raymund, explained her character is "starting things off on the right foot" in an Oct. 2021 interview with Deadline.
Additionally, she noted that Jackie begins working with a female partner, Leslie Babcock (Tonya Glanz), and the two start "mixing a little work with pleasure." Raymund described the situation as "lines are going to get crossed" but promised, "it's going to get really hot!" 
Jackie hooked up with Leslie Babcock by the end of 'Hightown' Season 2 Episode 2
Jackie bought drugs from a dealer during the premiere episode and brought it to Alan, hoping he would open a case into the newly released Cuevas.
While he ignored the information and instead reminded her of her once-a-week duties, Leslie directed Jackie to bring evidence to her, promising they would work the case together. The service agent obliged, and the two began getting to know each other better.
They successfully connected the dots between three teenagers who died from a fentanyl overdose and the Cuevas operation. Additionally, they bonded over past experiences at the beach before seemingly hooking up that night. Lines between the partners have already gotten crossed, as Raymund promised by the second episode.
Before the hookup, Jackie told Ray, now working as a bouncer at a local bar, about her new partnership. While he didn't go into specifics, he encouraged her to avoid Leslie. Hightown airs Sundays on Starz.