Hilary Duff and Lindsay Lohan's Feud Faded From View — What Happened?
Hilary Duff has been in the headlines a lot lately, partially due to the resurgence of her iconic TV series Lizzie McGuire and partly because of her recent pregnancy announcement. For Duff, life is unquestionably good — however, for her one-time frenemy, Lindsay Lohan, the years have not been so kind. Lohan, after a string of unsuccessful movies and problems with the law, has mostly retreated from view and is no longer the shining star that she once was. During their heyday, however, both Duff and Lohan were young superstars, eventually becoming embroiled in a nasty feud that consumed the tabloid headlines for years.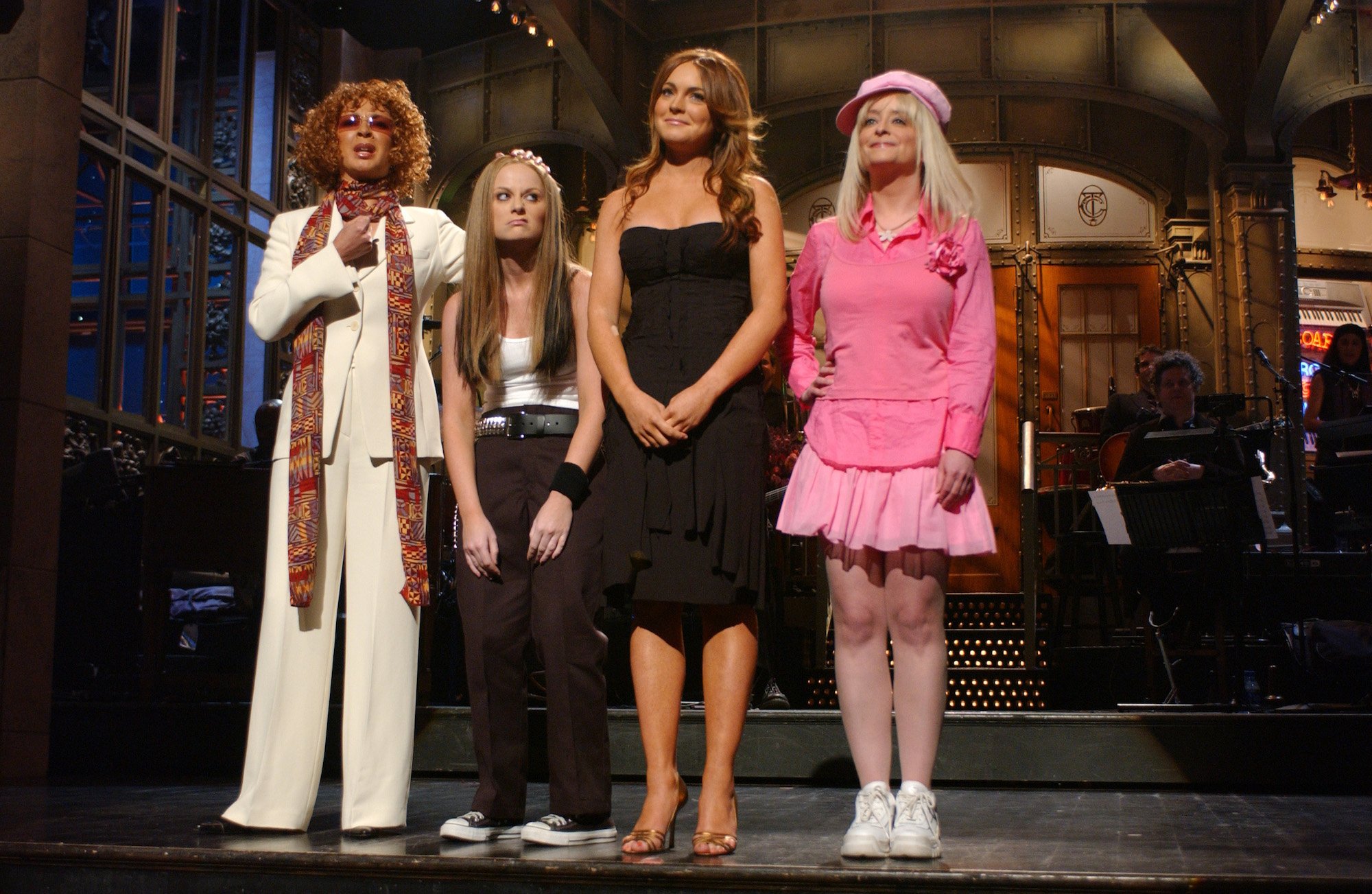 Hilary Duff and Lindsay Lohan were both teen queens
Hilary Duff was born in 1987 and began her career as a child star. By the time she started appearing in the TV series Lizzie McGuire, Duff was already a seasoned professional. She became a teen idol due to her role in Lizzie McGuire, and the long-running series solidified her status as a talented actor who possessed remarkable charm and poise. In the early 2000s, Duff starred in a variety of popular movies, including The Lizzie McGuire Movie, A Cinderella Story, and Cheaper by the Dozen.
Lindsay Lohan's career began similarly to Hilary Duff's. A child actor, Lohan rose to fame when she was barely a teenager after she was starred in the hit comedy The Parent Trap. In the early 2000s, Lohan seemed to be everywhere, with roles in movies such as Freaky Friday, Get a Clue, and Confessions of a Teenage Drama Queen. While Lohan and Duff seemed to have everything in common, the two teen queens found themselves at odds around the year 2003. 
How did Hilary Duff and Lindsay Lohan's feud begin?
RELATED: The Steamy Reason Hilary Duff's Fiancé is Thrilled About the 'Lizzie McGuire' Reboot
Related post url: 
In 2000, Hilary Duff dated pop singer Aaron Carter. They dated for several years before breaking up, with Carter choosing to move on with another popular teen actor — Lindsay Lohan. According to Popsugar, Carter later admitted that there was some overlap in his relationships with Duff and Lohan, stating that "I was dating (Hilary) for like a year and a half, and then I just got a little bored so I went and I started getting to know Lindsay."
Still, Carter and Lohan broke up after their brief fling, with Carter going back to Duff. The young pair dated for a couple more months before calling it quits, for good. By that time, rumors of a feud between Lohan and Duff were already circulating in the press. It got so bad, that when Lohan hosted Saturday Night Live in 2004, comedian Rachel Dratch interrupted Lohan's monologue, coming on stage in an elaborate Hilary Duff costume. Duff was not a fan of the portrayal, slamming Lohan by stating "I'm not here to talk bad about her like she talks bad about me all the time."
Are Hilary Duff and Lindsay Lohan still feuding?
In late 2004, the feud really ramped up, with Hilary Duff admitting in an October 2004 interview that "sometimes, I really hate Lindsay Lohan." Duff's boyfriend at the time, Joel Madden, even got involved, reportedly denying Lohan's little brother an autograph until Lohan offered Duff a public apology, according to Popsugar. Still, it was another three years before the two spoke out publicly regarding their feud. "We are both adults, and whatever happened, happened when we were young," Duff said in April 2007. Duff claimed that their years-long spat was over and called Lohan a "nice girl."
Lohan and Duff haven't been seen together publicly in years and considering that both women have created their own separate identities within Hollywood, it seems safe to assume that there are no hard feelings between them these days.