Hilary Duff on if She Ever Gave Fellow Disney Darlings, Miley Cyrus and Selena Gomez, Advice
From Zendaya to Miley Cyrus, we've seen how the Disney machine has given actors the platform to catapult themselves into superstardom. Having a show on the Disney Channel has helped many actors and singers cultivate a loyal fan base who are willing to follow them throughout the course of their careers. But before people like Selena Gomez and Jenna Ortega were taking the world by storm, Hilary Duff was the "it girl" that the media was obsessed with.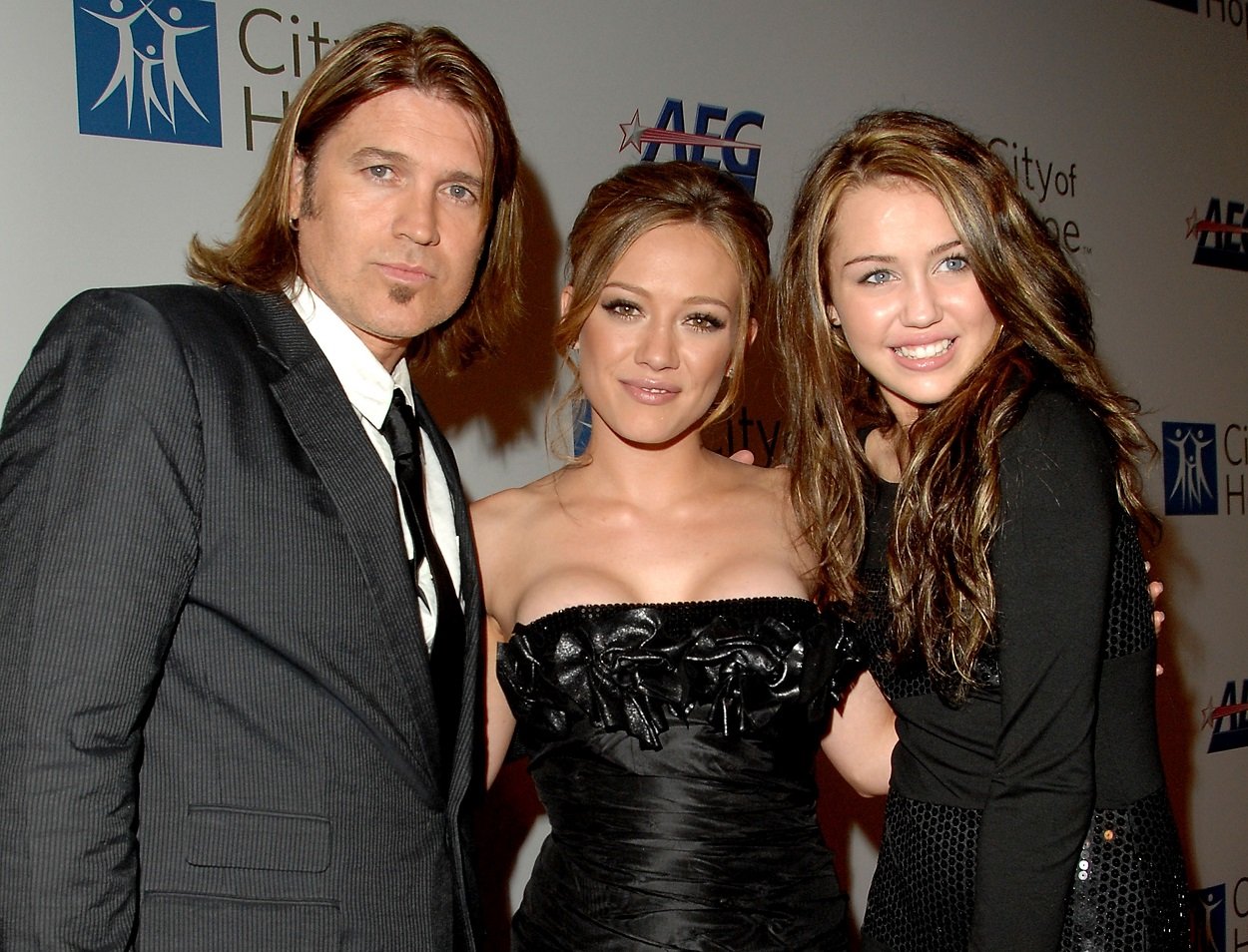 From 2001 to 2004 Duff starred in the hit Disney Channel show, Lizzie McGuire. The show followed 13-year-old Lizzie (Duff) and her best friends, Gordo and Miranda, as they attempted to navigate the chaos of middle school. From family dynamics to first crushes to run-ins with mean girls, the show gave a down-to-earth look into what it was like to grow up in a new millennium.
Hilary Duff became a household name thanks to 'Lizzie McGuire'
The show was wildly popular despite only having two seasons. Though a third season couldn't be properly negotiated, Duff did sign on to a movie, The Lizzie McGuire Movie, which did $55.5 million at the box office. The series and movie launched Duff into superstardom and warranted all kinds of merchandise in her likeness. But it wasn't just the show that was uber-popular. Duff was also booking magazines, making music, and constantly being photographed because of her fame.
Of course, Duff's fame started to dwindle a bit after her Disney days ended. Only three years after Lizzie McGuire ended, the world was obsessed with Cyrus and her show, Hannah Montana. Only a year after that, Gomez became a household name for Wizards of Waverly Place. But how did Duff feel about the next generation of Disney darlings, and did she offer them any advice for dealing with the excessive fame?
Did Duff ever give advice to Disney stars, Miley Cyrus and Selena Gomez?
In an interview with Cosmopolitan UK, Duff revealed that she had very little contact with Gomez and Cyrus. "I think people imagine that Disney is just this big studio where everyone hangs out, but it wasn't like that," Duff shared. "When Hannah Montana and Wizards Of Waverly Place came along, I was on tour and desperate not to be Lizzie McGuire anymore."
Duff continued on to share that she had no qualms about ceding the spotlight to Cyrus and Gomez. In fact, she was desperate for it. Furthermore, she knew that any advice she may have had wouldn't necessarily translate to someone else's experience. "I was so happy that someone was taking that spot from me," the Lizzie McGuire alum shared. "It didn't really feel right for me to be giving advice. Everyone's on their own journey and the things they had to deal with were different. They came up when social media was starting to pop off."
The 'Younger' star revealed she did her fair share of partying before having kids
Duff's journey may look drastically different than that of Gomez or Cyrus especially considering that she was a young mom with a squeaky clean image. But, Duff admits that she did some partying in her day as well. "It's not like I didn't sneak off and party sometimes and get drunk," the "Why Not" singer shared. "I definitely did all of those things. But I feel like I've always been a well-balanced person, and always had a sense of 'I don't want to embarrass myself .'"
It's clear that there's more to Duff's journey than the media was privy to. And while she may not have counseled Cyrus or Gomez, she definitely helped built up the brand that gave them some of the immense popularity that they have today.