Hilary Duff's Husband Shares Her Surprisingly Relatable Subway Order 'to Keep Her Grounded'
Hilary Duff and her husband have a pretty incredible life. Duff, of course, is one of Disney's biggest success stories, a young actress who rose to fame in the early 2000s thanks to her TV series Lizzie McGuire. She's gone on to continue working in Hollywood. In 2021, Duff is happily married and raising kids. But Duff's husband took to Instagram to give a respectful nod to his wife's hard work, and in the process, couldn't resist a jab at the actress's Subway order.
When did Hilary Duff and husband Matthew Koma start dating?
Duff had to kiss a few frogs before she found her prince. During the early years of her fame, Duff dated high-profile celebrities, including singer Aaron Carter. After she broke up with Carter, Duff dated another musician — Joel Madden of the group Good Charlotte. In 2010, Duff tied the knot with hockey player Mike Comrie, whom she had been dating for close to three years.
Duff and Comrie welcomed a son named Luca in 2012. However, two years later,, Duff and Comrie split. The split was amicable, and Duff and Comrie have never bad-mouthed the other to the press or public. Duff finally found her happily ever after in 2017, when she began dating songwriter Matthew Koma. The two kept their romance low-key at first. But they opened up more publicly after welcoming their first child together, Banks Violet, in October 2018.
What did Koma reveal about Duff's Subway order?
Koma and Duff only grew closer after the birth of their daughter in 2018. The two got engaged in early 2019, and tied the knot in December 2019. Duff later opened up about the sweet way that Koma proposed, revealing that the songwriter had taken her on a walk before surprising her with a handmade book that featured pictures of their love story. On the last page of the book, there was a cutout that, when lifted, revealed a stunning custom ring.
Since their wedding, Koma and Duff have taken to social media several times to praise each other. Recently, Koma posted an unfiltered picture of Duff to Instagram, holding the pair's second daughter, born in 2021. In the caption, Koma acknowledged Duff's talent as an actress, writing, "It's easy to forget when she's nailing it as a mama bear, wife, family psychologist and chicken lady, that she was first an absolute ace at what she was born to do."
But Koma couldn't resist poking lighthearted fun at his wife. "Also, to keep her grounded – her Subway order below," he continued to caption. "White bread. Turkey. Mayo. Lettuce. Pickle. Olive. Salt pepper. White cheese. Oil and vinegar. Tomato. Not toasted."
Duff and Koma are a Hollywood power couple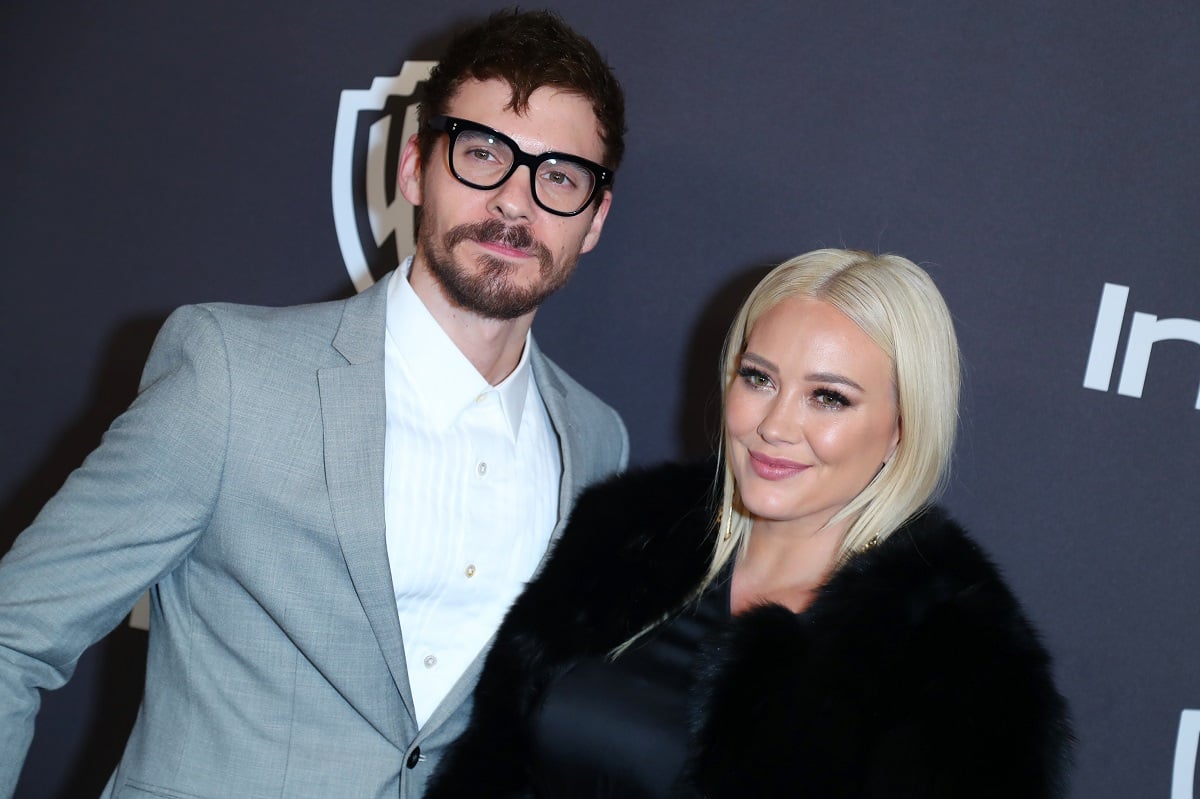 Koma wrote the post in honor of Duff returning to TV. She began filming for the highly-anticipated series How I Met Your Father in 2021. The show, created by the producers of How I Met Your Mother, is set to start streaming on Hulu sometime in 2022. Details are sparse on the series for now, but Duff has revealed that some stars of How I Met Your Mother might make cameo appearances in the show.
As for Koma, he has been involved in several hit songs in recent years, including co-writing the song "Change Your Mind," which is sung by Keith Urban. All in all, Duff and Koma are not only killing it at home, parenting their children — but at their respective careers as well.
RELATED: Hilary Duff Felt 'a Lot of Frustration' About Not Being Able To Shake Lizzie McGuire Image