Hilary Duff Is 'Most Royal Celebrity' in the U.S. Apart From Meghan Markle
Find out how Hilary Duff is related to the British royal family.
Hilary Duff is known to many pop culture fans around the world as the star of the fan-favorite early 2000s series Lizzie McGuire, a show that helped to define the decade. A celebrity who has lived most of her life in the public eye, Duff has continued to act in a wide variety of projects since rising to fame as a child star. These days, Duff is still a hardworking actor and a mom to three young children. She's pop culture royalty, but according to a report by Insider, Duff is distantly related to actual royalty. 
What is Hilary Duff best known for?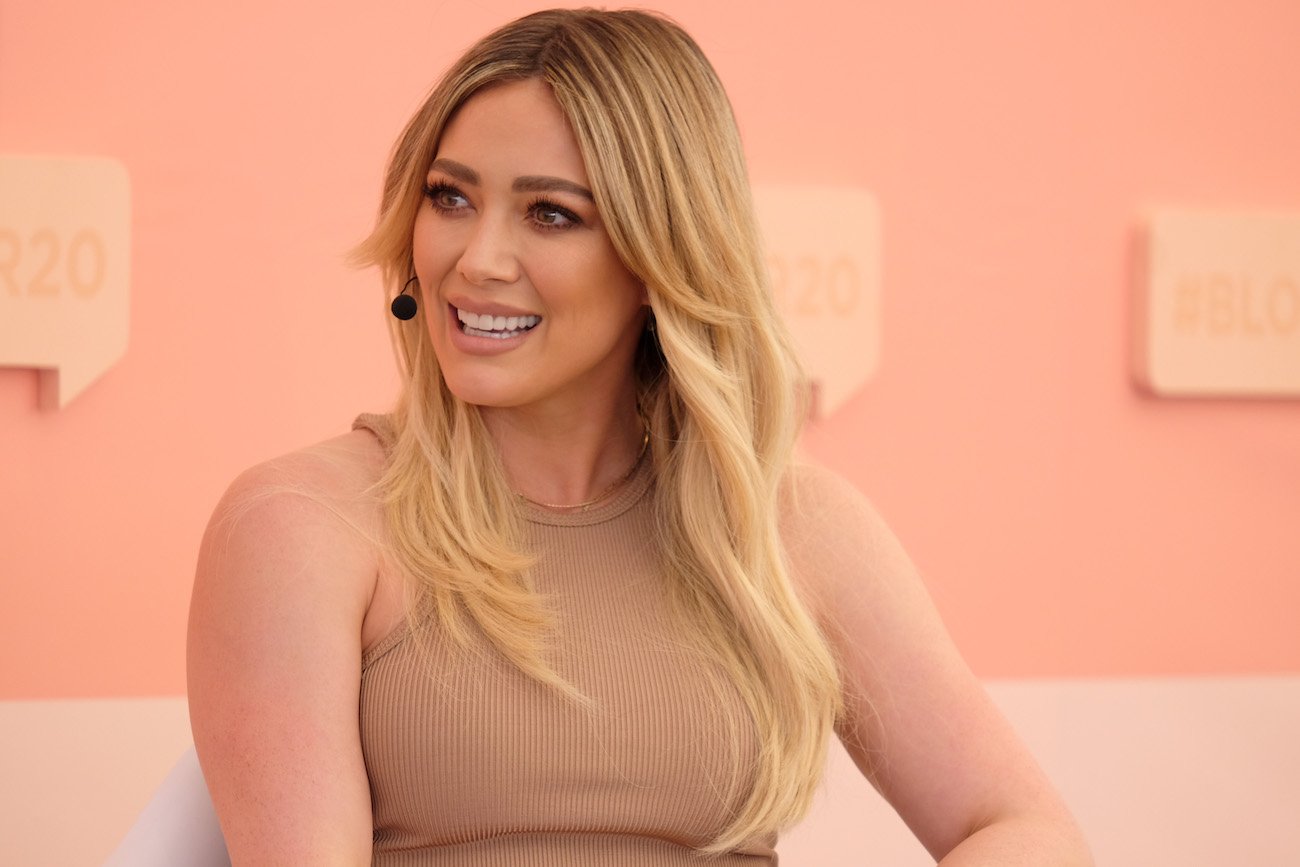 Duff was born in Texas in 1987. Along with her older sister, Haylie Duff, young Hilary Duff participated in acting, singing, and ballet lessons, learning the ropes of the entertainment industry at an early age.
Eventually, Duff and her mother moved to California, where the young girl began to break into the modeling business. She appeared in campaigns for a variety of clothing brands, all while auditioning for parts in television shows.
Duff rose to prominence as the title character of the Disney Channel series Lizzie McGuire. The show debuted on television in 2001 and became a hit right away. Duff in turn became a teen idol, gracing the covers of magazines and appearing in countless features and photo spreads.
In the years that followed her ascent to fame, Duff appeared in movies like Cheaper by the Dozen, A Cinderella Story, and Agent Cody Banks. As she matured, Duff started to choose roles that showcased her dramatic ability, acting in movies like War, Inc. She also embarked on a singing career, releasing several popular albums. 
Hilary Duff is known as the 'most royal celebrity'
Through all of her many successes, Duff has remained true to herself. These days, as a busy mother to three kids, Duff has more going on than ever before and is still incredibly popular with her fans.
Perhaps it is no surprise then, that Duff has a truly impressive genealogy. As a report by Insider details, Duff is an 18th cousin of Queen Elizabeth and is also related to Alexander Spotswood, the 10th great-grandson of Edward III.
With a background that includes several unique historical connections, Duff is known as the "most royal celebrity," after the results of a 2012 study by FindMyPast. This, of course, excludes Meghan, Duchess of Sussex who joined the royal family through marriage.
Hilary Duff's royal ancestors
As reported by CBS News, Duff is the American celebrity who is most closely related to England's longtime monarch, Queen Elizabeth II. When it comes to her "gateway ancestor," that is, a person with a long-proven descent from royalty, Duff claims Alexander Spotswood, who has his own distinguished history.
Reportedly, Spotswood was a high-ranking officer in the British Army, a Lieutenant Governor of Virginia, and the 10th great-grandson of Edward III. He lived from 1676 to 1740, a good long life for the time period.
Queen Elizabeth isn't just related to Duff — according to the CBS report, she is also related to American celebrities like Paris Hilton, Brad Pitt, and Ellen DeGeneres. And, according to the researchers who pieced together the genealogy of Duff and the queen, many Americans could actually share links with members of the royal family: "Millions of Americans, of course, are descended from royalty. The truth is that you too could well have royal blood."