Hilary Duff Wasn't the Voice Behind Isabella in 'The Lizzie McGuire Movie'
Hilary Duff broke out as a Disney Channel star with the Lizzie McGuire TV series and movie. For many millennials, the film became a cultural touchstone, a relic of a simpler time. In spite of the happy memories that fans attached to the movie, one fact about the making of it might surprise even the most ardent Lizzie McGuire fans. 
Hilary Duff played a dual role in 'The Lizzie McGuire Movie'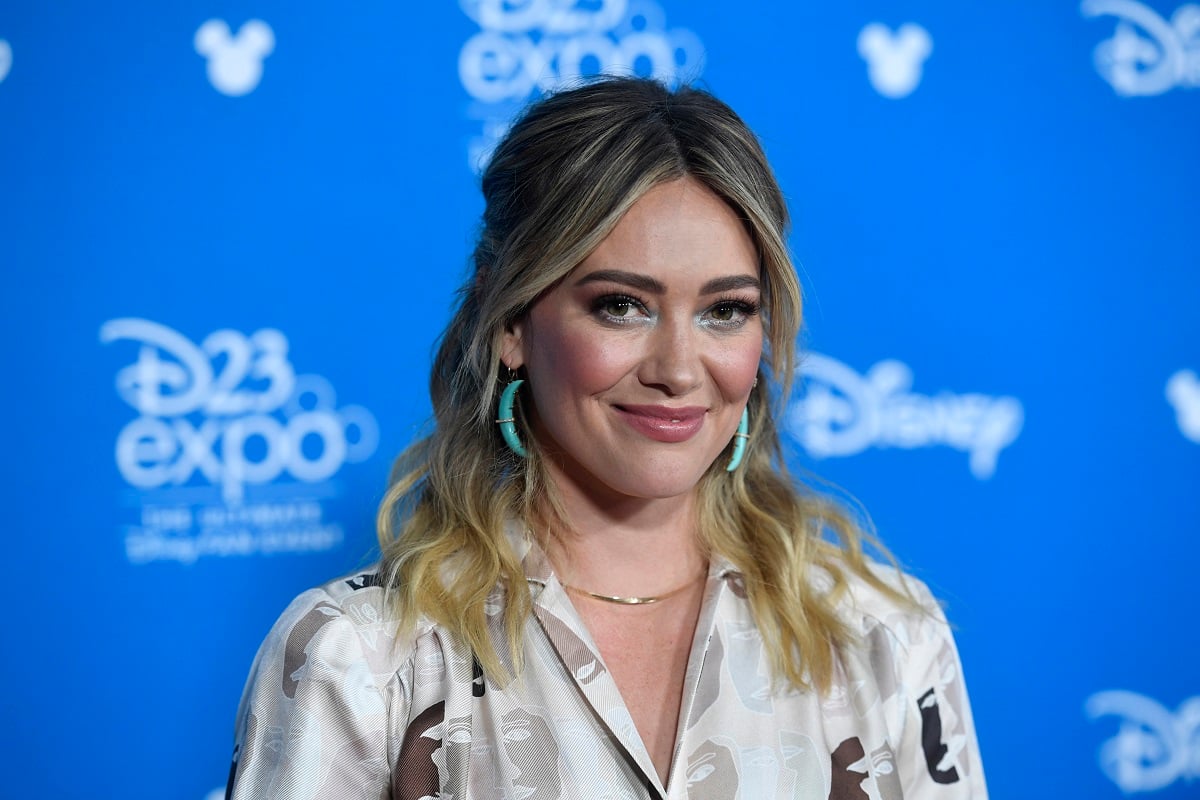 The Lizzie McGuire Movie tells the story of Lizzie's middle school graduation trip to Rome. Embarking on the epic adventure with some of her closest friends, Lizzie enjoys the sights and sounds of Italy. Eventually, famous Italian pop star Paolo approaches her. The singer mistakes Lizzie for his partner, singing sensation Isabella. He convinces Lizzie to fill in for Isabella, lip-synching her songs. Hijinks and misunderstandings ensue, making Lizzie's trip one she will never forget.
In the film, Hilary Duff not only plays Lizzie McGuire, but Isabella as well. This gave her fans the chance to enjoy a bit more of her acting range. Interestingly enough, however, while Duff was the face of Isabella, someone else stepped in to provide her melodic singing voice in The Lizzie McGuire Movie. 
Haylie Duff provided the singing voice for Isabella in 'The Lizzie McGuire Movie'
According to Bustle, none other than Hilary Duff's sister, Haylie Duff, provided Isabella's singing voice in The Lizzie McGuire Movie. The article details how Haylie Duff's singing voice sounds remarkably similar to Hilary Duff's, making her the perfect option. Notably, The Lizzie McGuire Movie wasn't the only time that the two sisters collaborated. They co-starred in the 2006 film Material Girls.
Haylie Duff might not be as well known as her famous sister, but she's worked on several high-profile projects of her own. For fans of one particular cult-classic film, she will always be best known as Summer Wheatley.
What is Haylie Duff best known for?
Haylie Duff is Hilary Duff's older sister, born just a couple of years before her. Haylie Duff preceded her sister into the entertainment business, appearing in a variety of made-for-TV movies and series such as The Amanda Show. Throughout the late '90s and into the early 2000s, Haylie Duff acted and sang in a variety of projects. In her best-known role, she played high school beauty queen Summer Wheatley in Napoleon Dynamite.
Haylie Duff also made a name for herself as a singer, lending her voice to many albums and several movie soundtracks, in addition to The Lizzie McGuire Movie. Additionally, she is a foodie and has launched not only a blog and TV show featuring her recipes and lifestyle tips, but a book as well, released in 2013.
In 2017, Haylie Duff released a children's fashion line, spotlighting her love for affordable children's clothing with a modern flair. On top of her many professional accomplishments, she is a mother to two young children and loves to spend her free time with family and friends.