This Hit Was the 1st Elvis Presley Song Priscilla Presley Heard
Priscilla Presley heard one of Elvis Presley's songs before she even met him. In her memoir, she revealed which of his songs she heard first. Subsequently, she discussed how her reaction to the King of Rock 'n' Roll differed from that of her friends.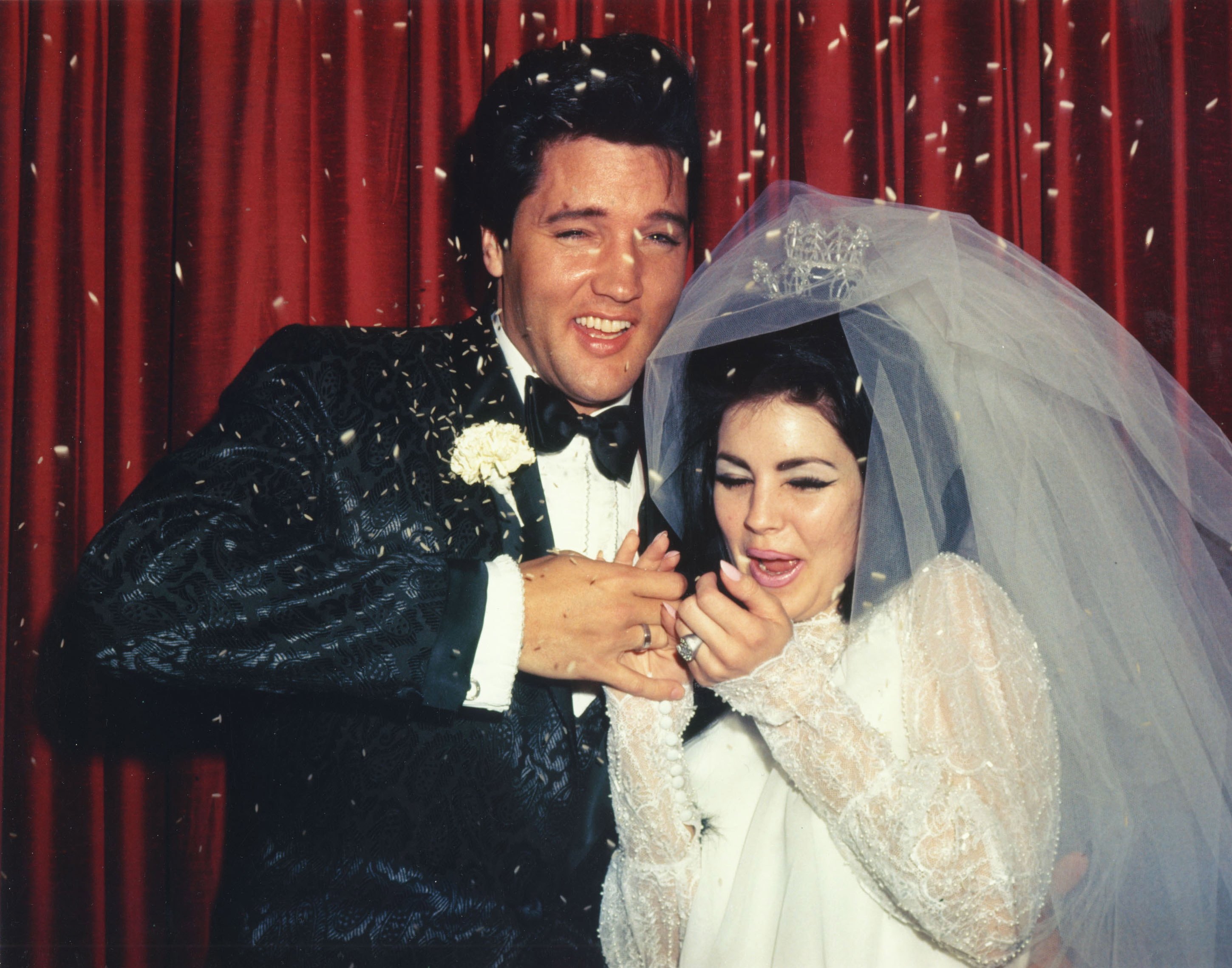 Why Priscilla Presley's father bought an album of Elvis Presley songs
Elvis released his first song, a cover of Arthur Crudup's "That's All Right," in 1954. He didn't become a major star until 1956, the same year he released his self-titled debut album as well as some widely successful non-album singles. That year, the singer's future father-in-law decided he wanted to listen to the King of Rock 'n' Roll.
Priscilla described this incident in her memoir, Elvis and Me. "I was living with my family at the Bergstrom Air Force Base in Austin, Texas, where my father, then Captain Joseph Paul Beaulieu, a career officer, was stationed," she wrote. "He came home late for dinner one evening and handed me a record album."
According to Priscilla, Beaulieu mentioned why he bought the album. "I don't know what this Elvis guy is all about but he must be something special," Beaulieu told Priscilla. "I stood in line with half the Air Force at the PX to get this for you; everybody wants it."
How Priscilla Presley and her friends reacted to the King of Rock 'n' Roll's songs
Priscilla discussed hearing an Elvis song for the first time. "I put the record on the hi-fi and heard the rocking music of 'Blue Suede Shoes,'" she wrote. "The album was titled Elvis Presley. It was his first."
Priscilla discussed how her attitude toward the singer differed from that of her friends. "Like almost every other kid in America, I liked Elvis but not as fanatically as many of my girlfriends at Del Valley Junior High," Priscilla recalled. "They all had Elvis T-shirts and Elvis hats and Elvis bobby sox and even lipstick in colors with names like Hound Dog Orange and Heartbreak Pink."
The way the world reacted to Elvis Presley's 'Blue Suede Shoes'
"Blue Suede Shoes" has significance beyond being the first song by her future husband that Priscilla heard. It became a major hit. The Official Charts Company reports it charted multiple times in the United Kingdom. In 1956, it peaked at No. 9 in the U.K., staying on the chart for 10 weeks. It was only the King of Rock 'n' Roll's second hit there after "Heartbreak Hotel."
It charted again in 2007, reaching No. 13 in the U.K. and remaining on the chart for two weeks. This was part of a larger trend where Elvis songs started charting in the U.K. in the 2000s. Between 2002 and 2007, songs like "(You're the) Devil in Disguise," "Return to Sender," and "A Big Hunk o' Love" all became hits again. "Blue Suede Shoes" had some significance to Priscilla, 1950s audiences, and 2000s audiences.