'Hocus Pocus 2': Release Date, Cast, and Everything Else We Know So Far
Disney has announced an official release date for 'Hocus Pocus 2' on Disney+
It's been almost 30 years since the Sanderson sisters returned in the first Hocus Pocus. The Disney Halloween movie has become a cult classic, leading to Disney putting the green light on a sequel. Hocus Pocus 2 has been in the works for a while now and Disney has finally given it a release date. Here is the release date of Hocus Pocus 2, the cast, and everything else we know so far. 
What will be the story of the upcoming sequel?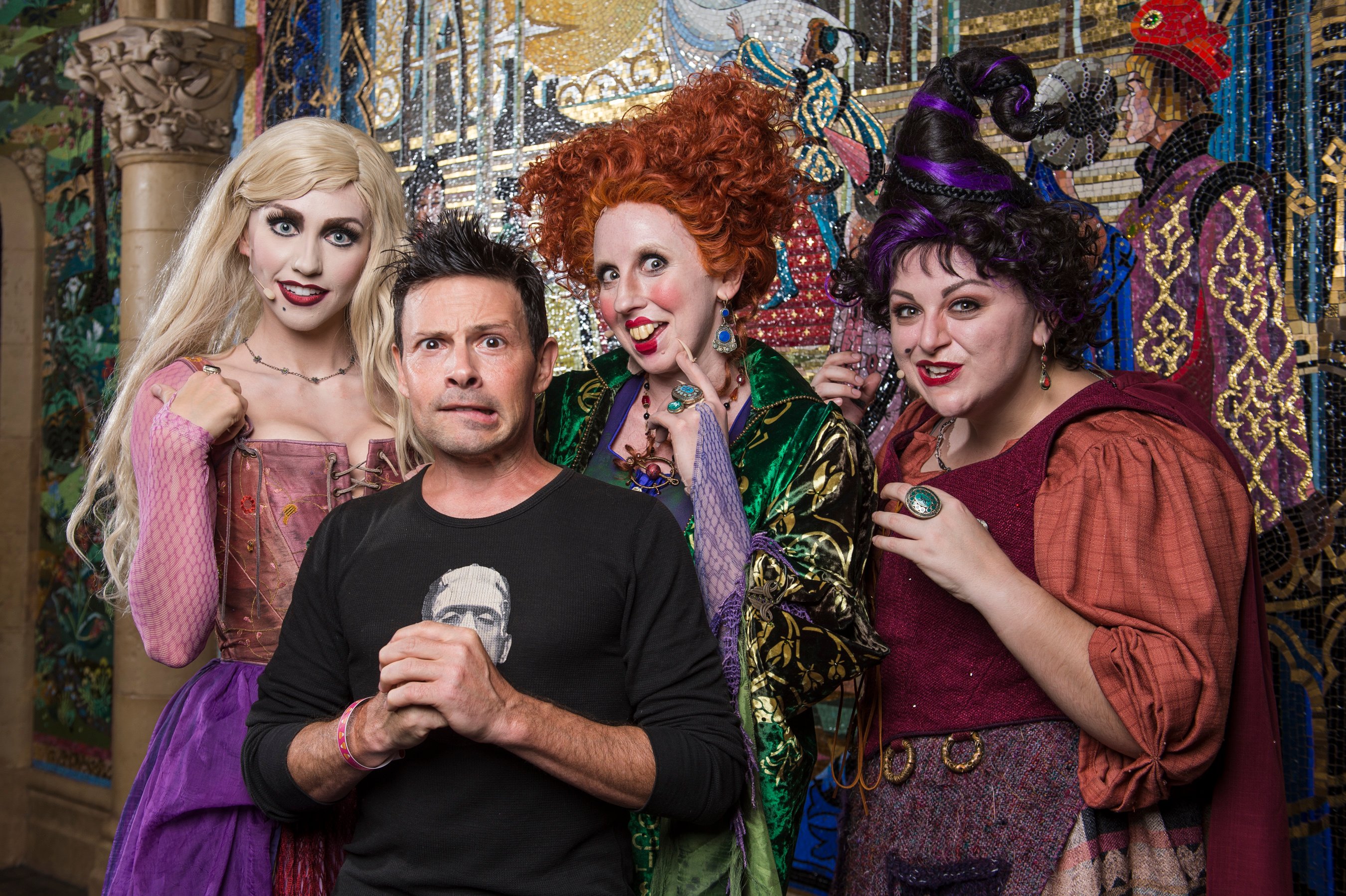 The original Hocus Pocus follows Max (Omri Katz), his sister Dani (Thora Birch), and their neighbor Allison (Vinessa Shaw) on a mission to defeat the Sanderson sisters who are brought back to life on Halloween and try to consume the lives of the children of Salem. They were defeated, but their return is imminent. 
The three witches, Winnie (Bette Midler), Sarah (Sarah Jessica Parker), and Mary (Kathy Najimy), will all be returning for Hocus Pocus 2. According to Entertainment Weekly, in the sequel, the Sanderson sisters have returned to wreak havoc on Salem once again. It will now be up to three high school girls to stop them. These three girls are Becca (Whitney Peak), Cassie (Lilia Buckingham), and Izzy (Belissa Escobedo). 
When is the release date for 'Hocus Pocus 2'?
It's been shared that the sequel would have a release on Disney+ around the Fall. On Tuesday, Disney announced that Hocus Pocus 2 now has a release date of Sept. 30, 2022. EW also shared some highlights from footage for the movie that was shown to audiences at a presentation by Disney. 
The footage showed the three girls lighting the Black Flame Candle, which resurrects the witches, and Midler yells, "Lock up your children! Yes, Salem we're back." They then launch into a musical number – a cover of Elton John's "The Bitch is Back." This is the second musical number revealed for this film as leaked footage from the set showed the Sanderson sisters singing a cover of "One Way or Another" by Blondie.
Who else is joining the cast of 'Hocus Pocus 2'?
The three original witches are returning along with Doug Jones, who played a zombie named Billy Butcherson. Unfortunately, it hasn't been confirmed if any other original cast members are returning and Birch even said she hasn't been asked to return. 
The three teen girls who bring back the witches will be our new heroes. Other new cast members for Hocus Pocus 2 include Sam Richardson, Tony Hale, and Ted Lasso's Hannah Waddingham. Anne Fletcher is directing the sequel, taking over the reins from Kenny Ortega. 
"I am beyond thrilled to be involved in the sequel to a film that is as beloved as Hocus Pocus," Fletcher said last year in a statement. "Fans around the world have embraced these characters and have made this film a Halloween tradition whose popularity continues to grow, and how lucky am I to be back at Disney with these three extraordinarily talented ladies in the iconic roles they created, as well as our fabulous new additions to the cast?"
Hocus Pocus 2 premieres on Disney+ on Sept. 30.