'Hocus Pocus': Sarah Jessica Parker Admitted to Eating a Real Spider During 1 Hauntingly Iconic Scene
They put a spell on us, and now we're theirs! Disney's 1993 Hocus Pocus movie slowly became a smashing success. Fans continue to watch it every Halloween season. And currently, Disney is filming a Hocus Pocus 2 with the original Sanderson sisters, Bette Midler, Sarah Jessica Parker, and Kathy Najimy.
In 2018, the Hocus Pocus cast spilled a cauldron of on-set secrets at the 25th Anniversary Halloween Bash. For instance, Parker revealed she actually ate that spider. The question is, was it an actual crawler or a harmless, edible prop?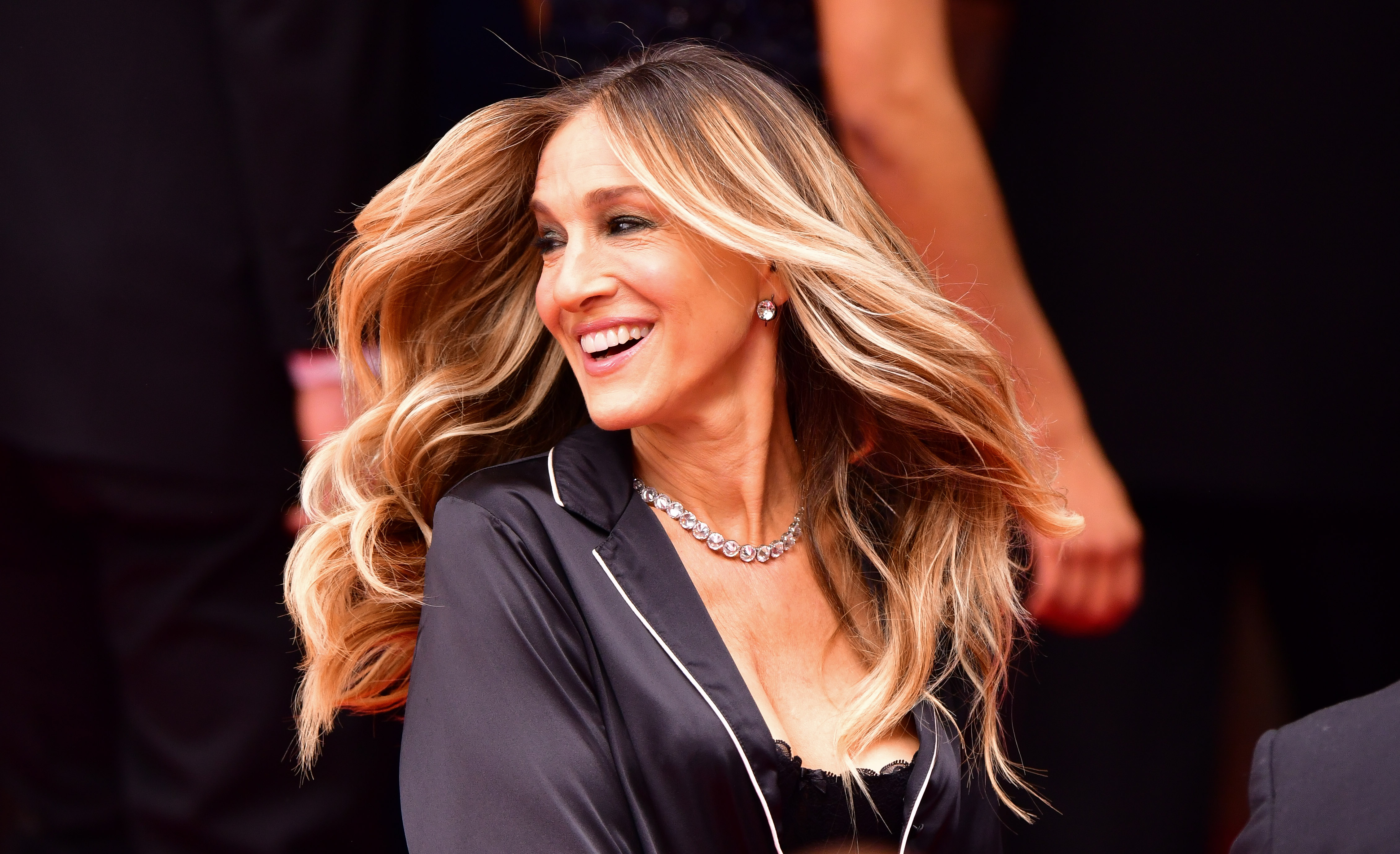 'Hocus Pocus' celebrated its 25th anniversary on Freeform
Vanessa Hudgens loves Halloween. So it made sense for her to host the Halloween Bash on Freeform. The 2018 special had a large, enthusiastic crowd, interviews with the original Hocus Pocus cast, and the presenters wore colorful Halloween glam.
After Hudgens flew in on her broomstick, she commenced the festivities. The actor began the party with her "Come Little Children" performance. Then several performers, including Jordin Sparks, sang a rendition of "I Put a Spell On You."
Since it had the 25th anniversary, fans think Hocus Pocus must have a 30th. Disney has not confirmed this, but Hocus Pocus 2 premieres on the 29th anniversary. Only time will tell if there will be another televised party. But the pandemic has encouraged streaming rather than broadcasts.
Disney+ produced a new "Hallowstream" special for fall 2021, in addition to Disney+ Day. The Hallowstream is a seasonal collection of the classics—Hocus Pocus, Twitches, and Halloweentown—whereas Disney+ Day offers brand-new releases and original films, including Shang-Chi and the Legend of the Ten Rings.
What scene had the spider?
The Sex and the City star showed her face for a brief moment at the Halloween Bash. And she used her time wisely. Sarah Jessica Parker confessed she had the spider in her mouth in Hocus Pocus. '90s movies weren't as advanced with computer effects. Therefore, there were a couple of crawling aspects behind the scenes.
Some fans recall that Billy the zombie had moths emerge from his mouth. According to IMDb, the actor Doug Jones admitted this was not a CGI effect. So if Jones could handle multiple moths, then Parker could manage one spider.
But in what scene does Sarah Sanderson eat a spider? It's a brief moment for fans to catch—Sarah quickly snacks on a spider, and the camera flashes to the crawler on her lips. It turns out that was not a special effect. At the Halloween Bash, Parker revealed, "I really did eat the spider."
The only burning question is whether or not the spider was real. However, Parker has not answered this. So that spider she chewed could have been a harmless prop.
Disney will sell brand-new Hocus Pocus dolls; perhaps a spider would be a fitting prop for the Sarah Sanderson look-alike.
'Hocus Pocus 2' will premiere in fall 2022
Midler announced that she, Parker, and Najimy reunited as the Sanderson Sisters for Hocus Pocus 2. She also confirmed it would have a fall 2022 release.
Disney+ subscribers weren't surprised that the new Hocus Pocus movie would stream instead of hit theaters. The company sent other sequels and reboots straight to streaming, such as Home Sweet Home Alone and Disenchanted.
By mid-2022, fans should have the answers to their questions, like who else is in the cast? What is the new plot? How did the Sanderson Sisters return in the first place?
RELATED: 'Hocus Pocus': Leonardo DiCaprio Was Offered 'More Money Than [He] Ever Dreamed of' for the Disney Halloween Movie