Holly Madison Once Revealed the Real Reason She Asked to Move in with Hugh Hefner – And It Had to Do with His 'Bedtime Routine'
Model and TV personality Holly Madison is best-known for her long-term relationship with the late Playboy mogul Hugh Hefner, whom she dated from 2001-2008.
Alongside Hefner's other girlfriends at the time, Bridget Marquardt and Kendra Wilkinson, Madison appeared on one of E! Network's most popular reality TV shows, The Girls Next Door, from 2003-2009. The Girls Next Door followed Madison's life as Hef's "#1 girlfriend," as well as the women's lives at the famed Playboy Mansion in Los Angeles.
In her 2015 memoir, Down the Rabbit Hole: Curious Adventures and Cautionary Tales of a Former Playboy Bunny, Madison reflected on her complicated history as one of Hefner's girlfriends, as well as a Playboy model and employee. In one memorable passage, Madison recalled the first time she participated in Hefner's "bedtime routine" – and why she asked to move into the Playboy Mansion when she was just 21 years old as a result.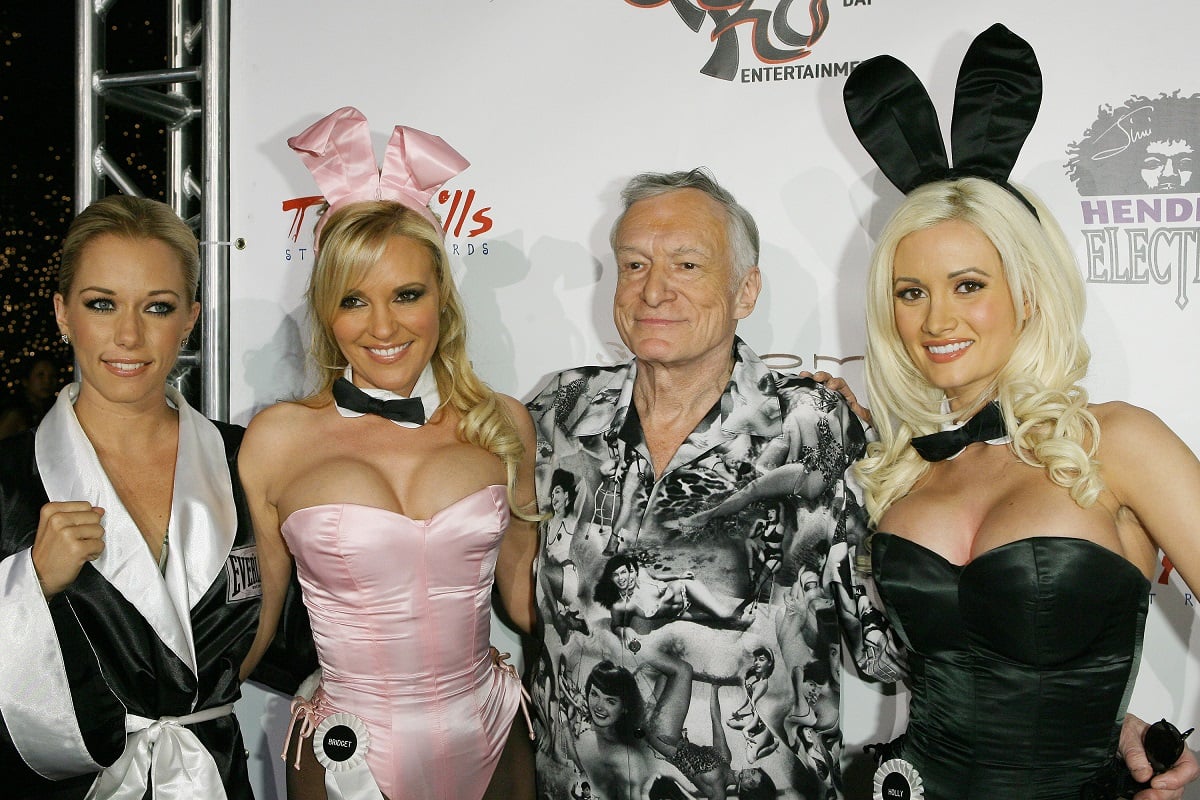 Madison became a fixture at Playboy Mansion parties after auditioning to be a Playmate
Growing up in Oregon in the 1980s, Madison (who was born Holly Cullen) was enamored with sex symbols like Marilyn Monroe. She dreamed of escaping her humdrum life – just as Norma Jeane Mortenson did, she mused.
"I dreamt of a world outside my little rain-suburban bubble," Madison wrote in Down the Rabbit Hole. "I'd fantasize about a glamorous career and all the amazing costumes I would wear one day."
So it's no surprise that, after studying theater and psychology at Portland State University, she moved to LA to attend Loyola Marymount University. She worked as a Hooters waitress to make ends meet and started competing for modeling gigs, like the Hawaiian Tropic pageant.
Seeing the inside of the Playboy Mansion was on her "bucket list," Madison remembered – and she got her wish when she auditioned to be the "Millennium Playmate." She didn't become a Playboy centerfold, but she did think the mansion looked like a "castle out a fairy tale." Little did she know that six years later, she'd be living there herself.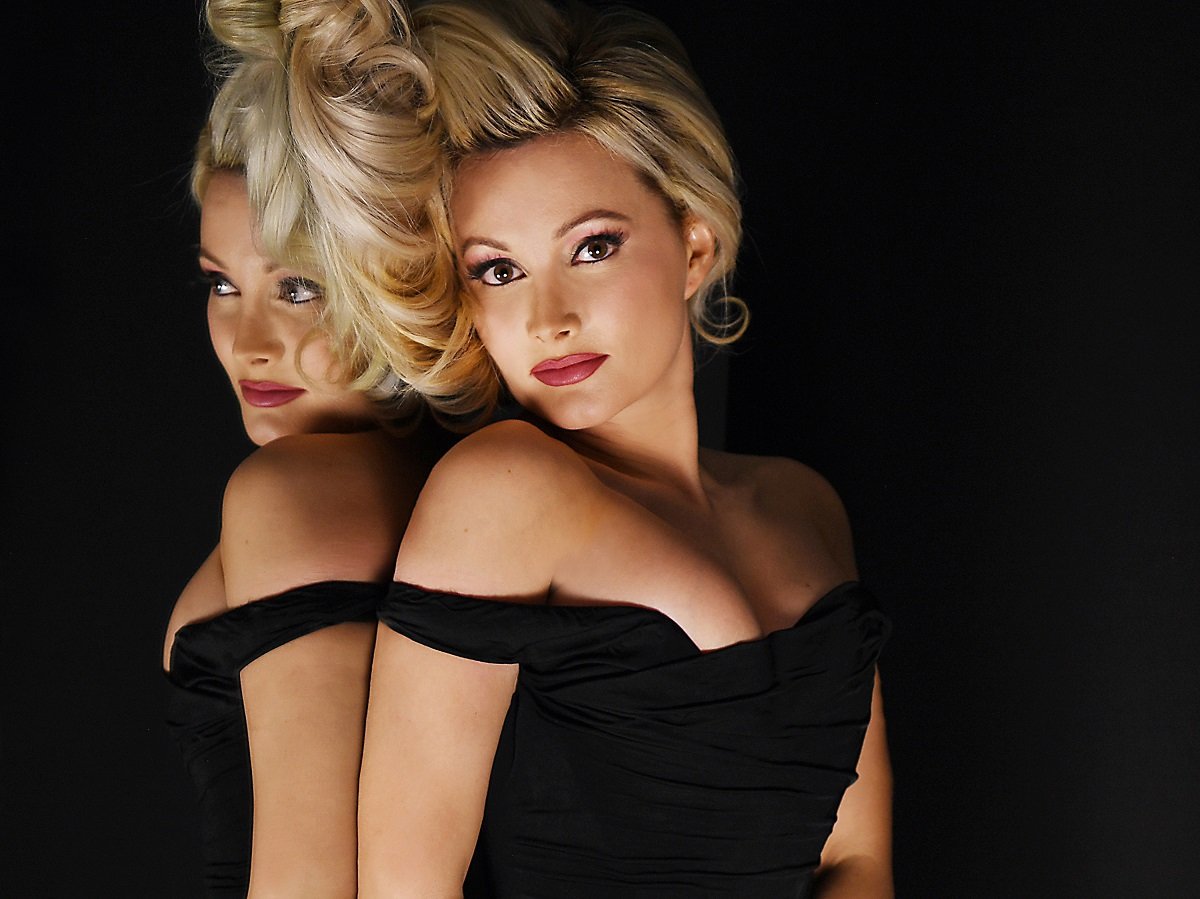 The star of 'The Girls Next Door' remembered feeling confused at her first 'bedtime routine' with Hugh Hefner
Eventually, Madison got a much-coveted invitation to one of the many private parties at the Playboy Mansion. She met Hefner briefly at that first soirée. Still, it wasn't until a year of attending the Sunday "Fun in the Sun" parties that the mogul's live-in girlfriend at the time, Vicky, invited her out for a night on the town at Las Palmas, a Hollywood nightclub, with Hef and the other girls.
At the time, Madison said she believed the notion that Hefner's girlfriends were required to sleep with him was "just for show." But when Hefner, then in his 70s, allegedly offered her Quaaludes that night at the club – referring to them as "thigh openers" – the young model began to think there might be more to this whole "girlfriend" thing than she thought.
On the limo ride back to the Playboy Mansion, Madison wrote in her memoir, one of Hefner's other girlfriends whispered that "all of the girls…were expected to join Hef in his bedroom." A very intoxicated Madison reluctantly agreed, hoping it wouldn't be "too torturous."
In a drunken haze from a mix of vodka and champagne, Madison stumbled into Hefner's bedroom suite and waited with the other women for what would come next. She donned a matching pink flannel pajama set like the others
"Before I even had a chance to register much of what was going on, the girls quickly got up and hightailed it into the dark, cavernous room beyond. (They all hated the bedroom routine and tried to get it over with as quickly as possible)," she wrote in Down the Rabbit Hole.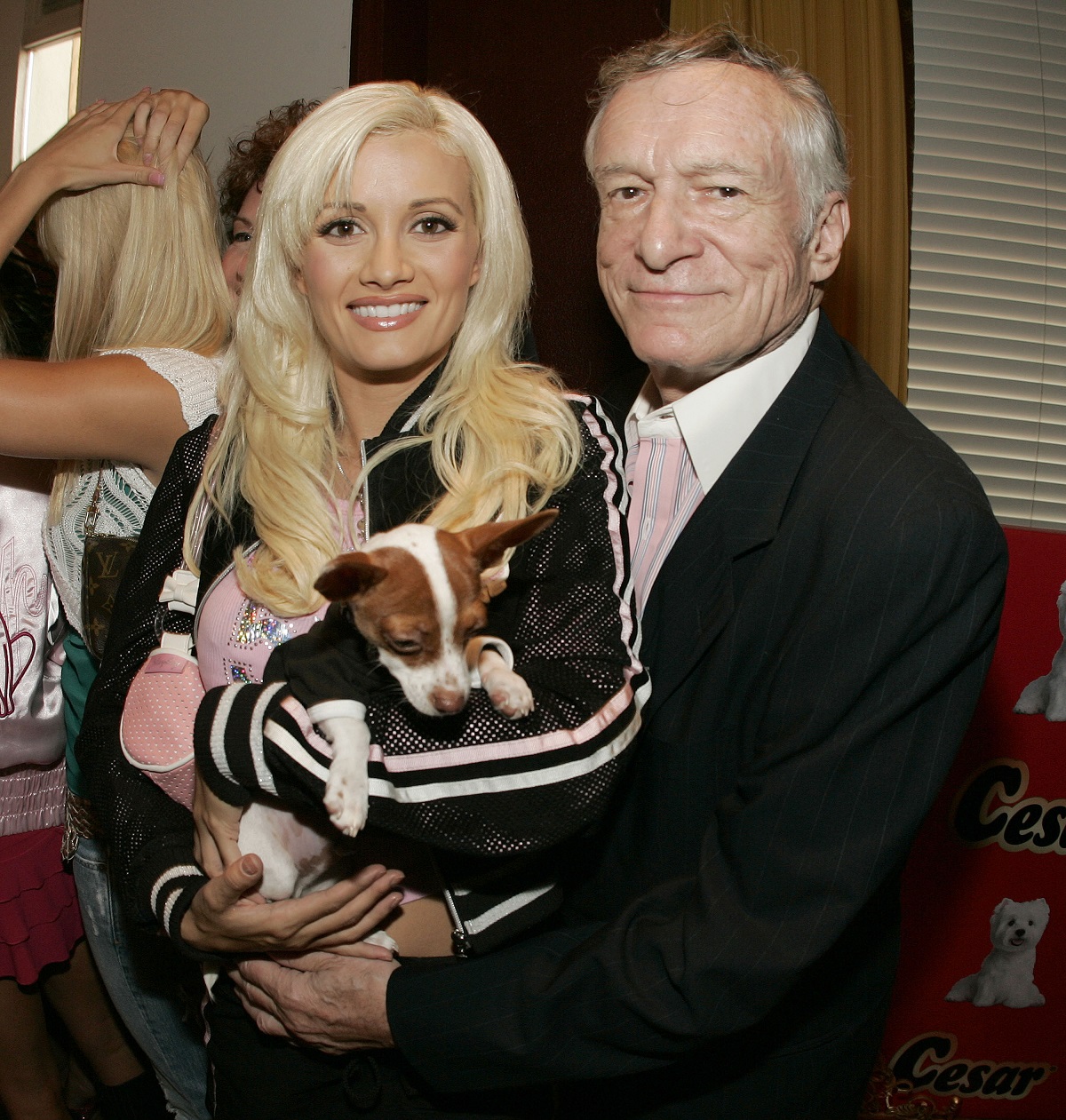 Hefner's girlfriend remembered 'zero intimacy' from the experience
Thus began the biweekly "bedroom routine," as Hefner's girlfriends called it. Vicky hastily advised Madison to "fake the f*ck" when it was her turn.
The scene Madison said she walked in on was nothing short of surreal.
Two massive screen played graphic porn as one man pleasured himself and passed around a joint. Meanwhile, Hefner's girlfriends waited their turn in a semicircle around his bed. Then they each began to "put on a show," "going through the motions" as they made out with each other, took their turn with Hefner, or mimed having sex with one another.
"No one," Madison wrote, "was actually in the mood (besides Hef, I assumed) or turned on in the slightest. Like the porn itself, it was all just for show."
Finally, it was Madison's turn to go next.
"Much to my surprise, my turn was over just as quickly as it started," she wrote in Down the Rabbit Hole, adding: "I have never had a more disconnected experience. There was zero intimacy involved. No kissing, nothing. It was so brief that I can't even recall what it felt like beyond having a heavy body on top of mine."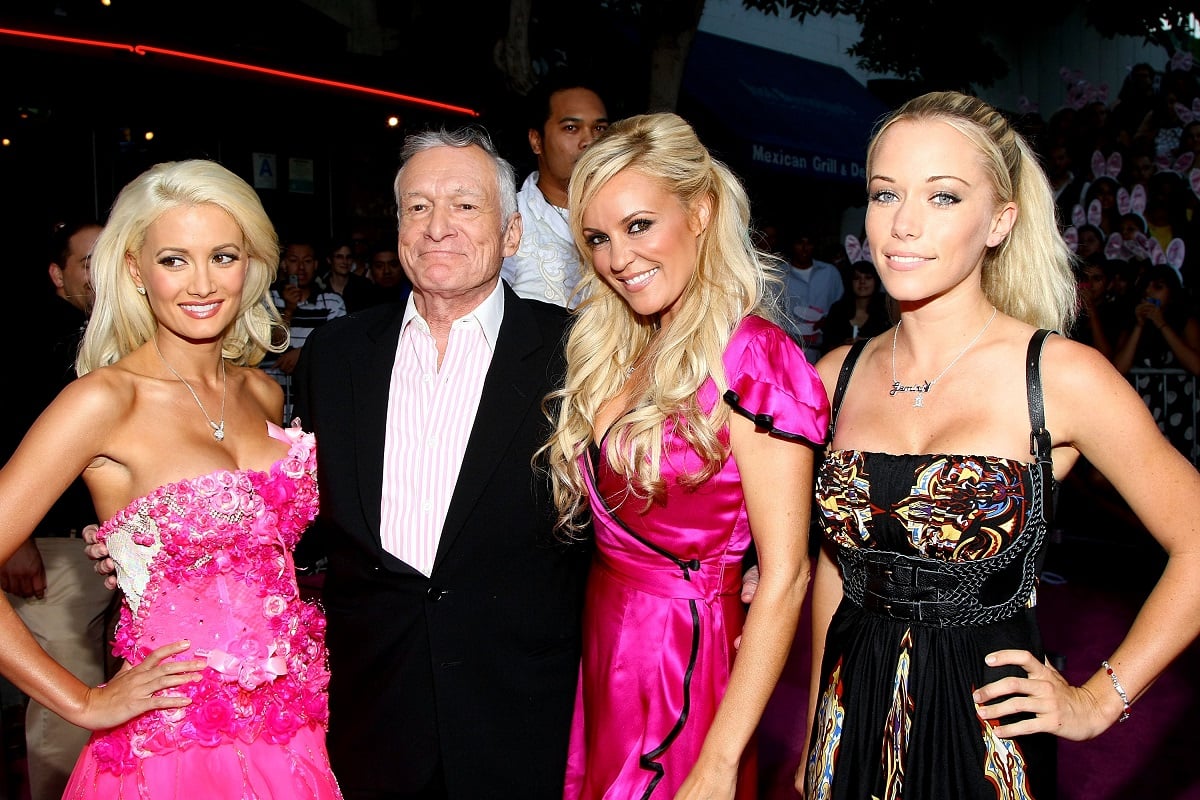 She asked to move in after her first night with Hefner
After her disastrous first "bedroom routine" with the Playboy founder, Madison realized that she might have been used – not only by him, but by his other girlfriends as well. After all, she mused, more "fresh meat" for Hefner meant the pressure was off of them to perform sexually.
The next morning, Madison regretted her decision to go through with the experience. In her memoir, she wrote that she felt especially "damaged and affected" after her first "bedroom routine."
It was particularly that sense of emptiness and shame that led her to seek out Hefner the following day and ask him if she could move into the mansion as one of his girlfriends. She thought that if she made something more "real" and lasting out of the experience, she could justify her choice to have it in the first place.
"After disappointing myself like that, I had to come away with something positive, something to make it right in my mind, somehow," Madison wrote in Down the Rabbit Hole. "I knew that if I couldn't find a silver lining, I couldn't forgive myself for the night before."
Hefner considered for a minute before telling the future The Girls Next Door star that they could try it out – and the rest was history.