Holly Robinson Peete and Rodney Peete Share the Secret to Their 25-Year Marriage
Holly Robinson Peete and Rodney Peete are one of Hollywood's most wholesome couples. They have been married for decades and have advice to share.
Holly Robinson Peete and Rodney Peete are one of Hollywood's most wholesome couples. The actress and the former pro quarterback have been married for decades, a true rarity in the entertainment business, and have a large, happy family.
As perfect as the Peetes seem, however, they have opened up several times over the years about how much work they put into their marriage and the occasions when they have gone through almost insurmountable stress. 
Holly Robinson Peete is a successful actress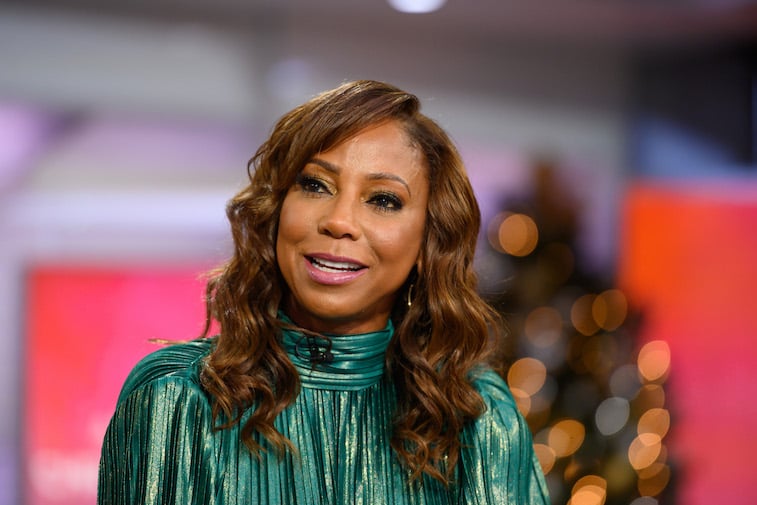 Holly Robinson Peete is a multifaceted entertainer, who got her start in the television business by acting on Sesame Street when she was a child. Her big break came in 1987 when she was cast in the hip new TV series, 21 Jump Street, opposite Johnny Depp. Peete quickly became popular with fans, and after she left the show in 1991, she went on to act in television shows like For Your Love and Like Family. 
She has appeared in a wide variety of television films and even enjoyed a career as a professional singer. These days, Peete focuses on her family and continues to act on television, including regular appearances on the Hallmark Channel. 
Rodney Peete is a former NFL pro
Born in 1966, Rodney Peete found success with football while still in high school. He officially joined the NFL, playing for the Detroit Lions in 1989, and he stayed with the team until 1993. During the course of his football career, he went on to play for teams like the Dallas Cowboys, the Washington Redskins, the Philadelphia Eagles, the Oakland Raiders, and the Carolina Panthers.
Although Peete was never a huge football star during his time in the game, he was successful and popular with fans. Following his retirement in 2005, Peete turned his attention to broadcasting and to raising his family with his wife of many years, Holly Robinson Peete. 
Rodney Peete and Holly Robinson Peete have been happily married for decades
Holly Robinson Peete and Rodney Peete started dating in the mid-nineties and got married in 1995. Their big day included over three-hundred guests, a "surprise marching band," and lots of early summer sunshine. After over two decades together, the Peetes are able to celebrate what matters, and they never hesitate to give each other sweet shoutouts on social media. 
They also have four children together, twins named Ryan Elizabeth Peete and Rodney Peete, Jr., as well two more sons, Robinson and Roman. As the couple later revealed to Redbook, their twin son, Rodney Peete, Jr., was diagnosed with autism when he was three years old, introducing a whole new world of stress and conflict into their marriage.
Rodney and Holly Robinson Peete were at the "brink of divorce" when they fought back against the strain and were able to save their marriage.
What marriage tips help Rodney Peete and Holly Robinson Peete survive the tough times?
These days, Rodney and Holly Robinson Peete are stronger than ever. In 2016, the couple sat down for an intimate interview with Essence where they revealed their tips for surviving stress within their marriage. They admitted that they never hesitated to get professional support when needed and that talking to a therapist was "crucial" in the early days of their relationship. 
Another tip that the Peetes shared was that they try to do "20-second hugs" whenever they are angry or stressed with one another. "Sometimes those 20-second hugs feel like 20 years. But it works," Holly Robinson Peete admitted. Finally, they recommend "fighting the storms together" and unifying in the face of a crisis. As the couple revealed, the last tip was crucial in surviving their son's autism diagnosis. 
It is clear that the Peetes are true relationship goals, with a marriage that can withstand the toughest storms.