Hollywood Serial-Killer Movies That Are Actually Based on True Crimes
Murderous slashers terrify people, but real-life nightmares are what make the serial-killer subgenre so popular. True stories behind the most notorious murderers have inspired the following well-known horror movies. The surprising truth behind Silence of the Lambs is truly horrifying (page 10).
1. Extremely Wicked, Shockingly Evil and Vile (2019)
Real-life inspiration: Ted Bundy

Crime: strangled at least 30 women
Extremely Wicked, Shockingly Evil and Vile received stellar reviews from critics, although many thought it glorified, not vilified, Bundy. Regardless, the film was inspired by the serial killer's relationship with his girlfriend and explored "how one becomes a victim to that kind of psychopathic seduction," as Director Joe Berlinger explained at Sundance Film Festival.
Next: An Alfred Hitchcock classic
2. Psycho (1960)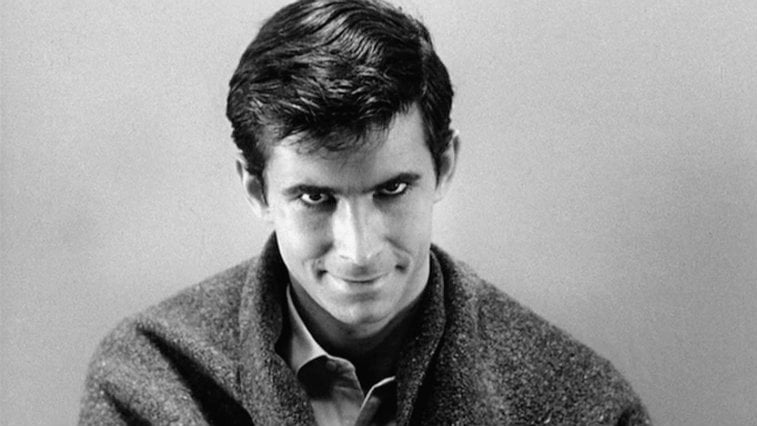 Real-life inspiration: Ed Gein
Crime: shot and killed at least two women
Alfred Hitchcock loosely based his 1959 novel on Ed Gein, later adapting it into one of the most popular horror films ever. Both Psycho's Norman Bates and Gein were obsessed with their mothers. Experts suspect Gein made clothing out of women's skin in order to dress like his late mother.
In 1957, a Wisconsin store owner, Bernice Worden, went missing. Gein was the last person who saw her when he purchased antifreeze. Police arrested him and searched his farm. They discovered Worden's body as well as a house covered in human remains. They later found that Gein frequently visited local graveyards to exhume bodies.
Did you know? Both Gein and Bates were sent to mental institutions; Bates is released in Psycho II, whereas Gein remained there until his death.
Next: This film launched Jeremy Renner's career.
3. Dahmer (2002)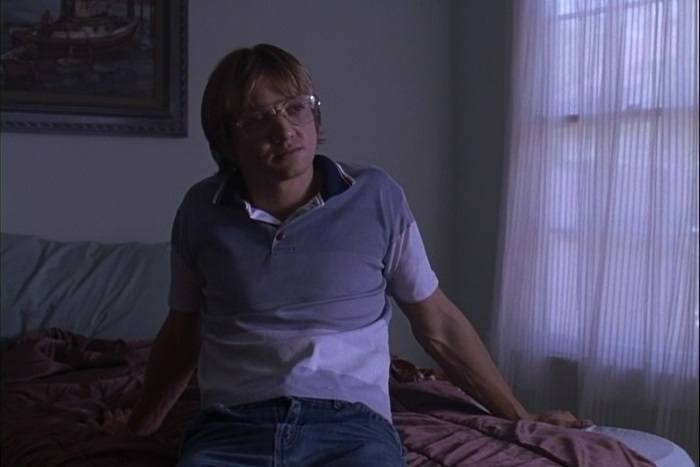 Real-life inspiration: Jeffrey Dahmer
Crime: strangled 17 men
Jeffrey Dahmer killed 17 people. He'd bring victims home from gay bars. Then, Dahmer would drug, rape, and kill them, dismember the remains and keep the skulls. Police arrested him in 1991 after Tracy Edwards escaped and took them to Dahmer's apartment, where they found many photos of his murders. Dahmer depicts key events but changes names. Jeremy Renner received praise as Edwards, but some felt the film was too exploitative.
Did you know? Dahmer was killed by an inmate three years into his sentence.
Next: Charlize Theron won an Oscar for this role.
4. Monster (2003)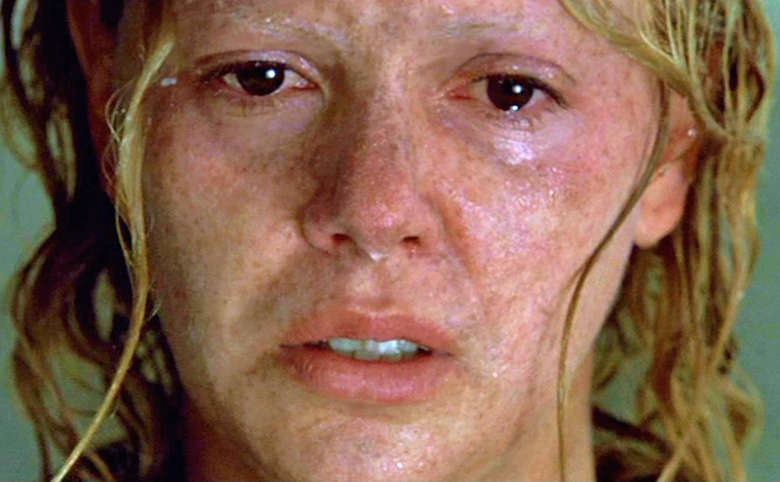 Real-life inspiration: Aileen Wuornos
Crime: shot and killed seven middle-aged men
In 2003, Charlize Theron won the Oscar for Best Actress for her role as serial killer Aileen Wuornos in Monster. In reality, Wuornos shot and killed seven men in 1989 and 1990, then confessed a year later. She said she "hates human life and would kill again." Wuornos was sentenced to death for the murder of Richard Mallory and was executed in 2002.
Did you know? Wuornos originally claimed she was raped by the men and killed them in self-defense.
Next: Film's famous masked murderer
5. Halloween (1978)
Real-life inspiration: Edmund Kemper
Crime: murdered and dismembered 10 people
Halloween's Michael Myers bears a nearly identical resemblance to real-life killer Edmund Kemper, as Dread Central details. Director John Carpenter won't confirm the connection, but let's look at the facts: Both men killed a family member (or three) as a child; the murderers are nearly the exact same height, and both stabbed and strangled victims. Kemper was arrested in 1973, and Halloween premiered five years later. One difference: Kemper engaged in necrophilia and also buried victims' head in his backyard.
Next: This killer claimed to have killed over 3,000 people.
6. Henry: Portrait of A Serial Killer (1986)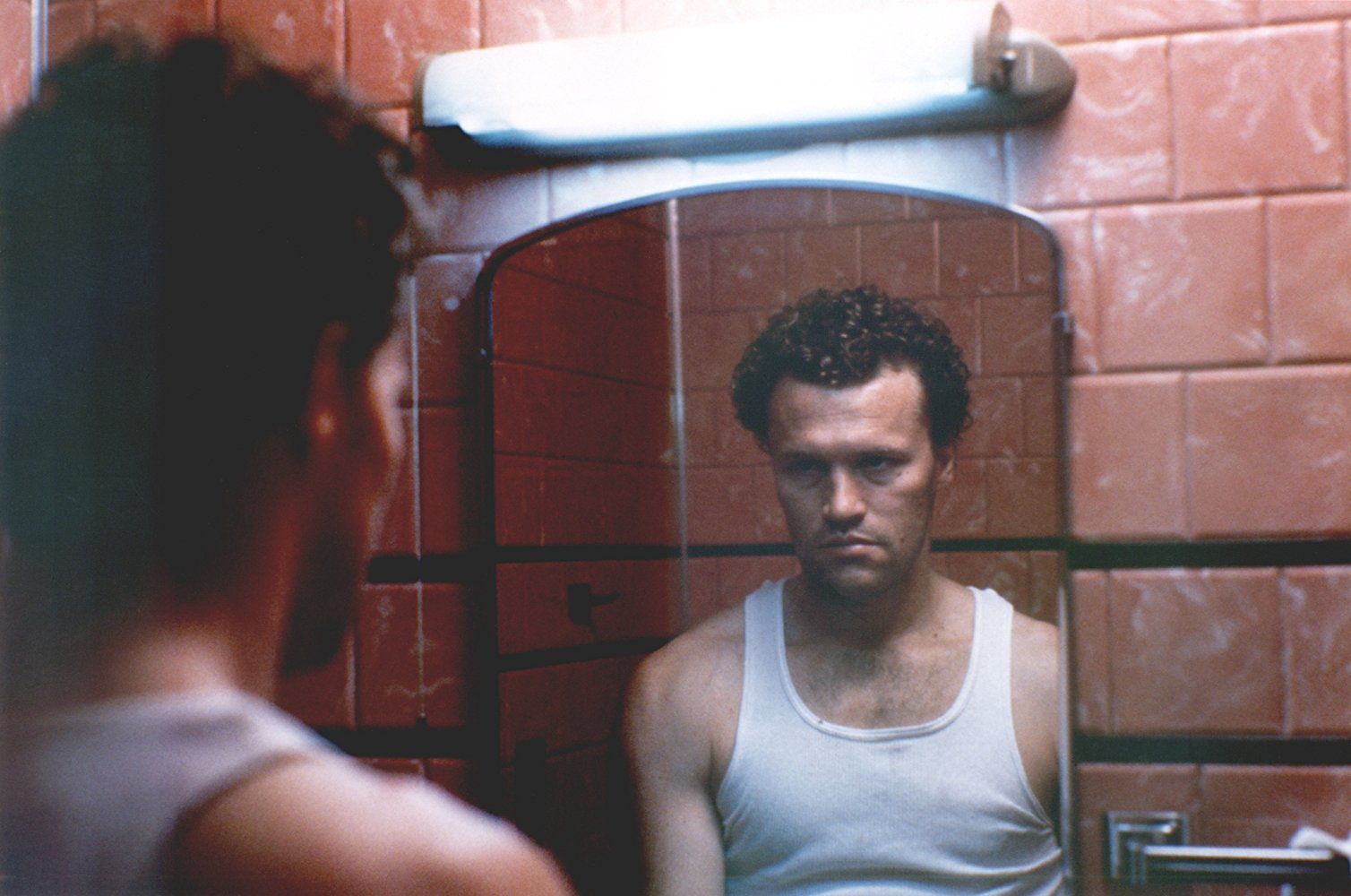 Real-life inspiration: Henry Lee Lucas
Crime: claimed to have killed up to 3,000 people
Henry: Portrait of a Serial Killer is inspired by Henry Lee Lucas, who killed in the '60s and '70s. He was finally arrested for stabbing Frieda Powell and Kate Rich. Lucas was convicted for 11 homicides but claimed to have murdered as many as 3,000 people. The film mirrors a lot of his real life, including Lucas's friend Ottis Toole, another serial killer. But Henry is based on Lucas's confessions and fantasies, not reality.
Next: The killer of 33 little boys
7. To Catch a Killer (1992)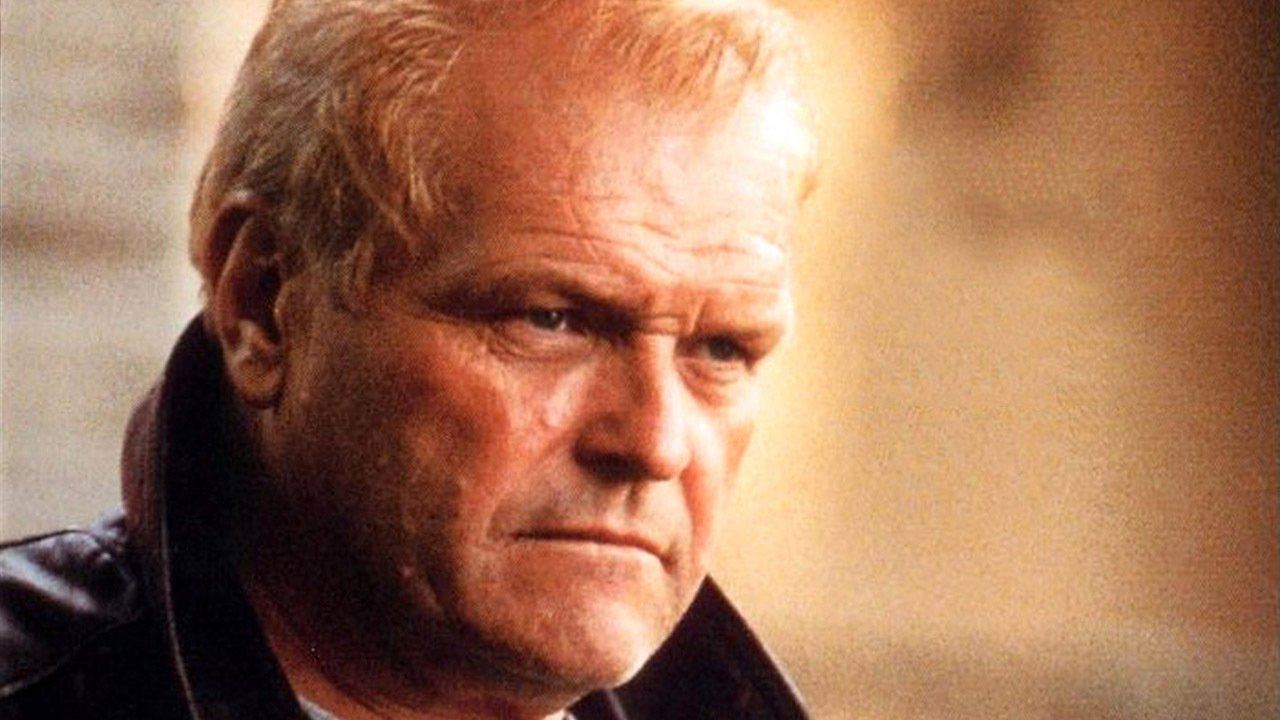 Real-life inspiration: John Wayne Gacy
Crime: strangled at least 33 young boys
To Catch a Killer tells the story of John Wayne Gacy, who murdered at least 33 young boys in the '70s. Gacy would lure them to his house, then sexually assault and kill them, burying the bodies in his crawl space. A fairly accurate portrayal, the film focuses on a detective who finally gets a warrant to search Gacy's home, finding dozens of bodies. Brian Dennehy portrayed John Wayne Gacy and received an Emmy nomination.
Did you know? Gacy earned a living performing as a clown at children's birthday parties and came to be known as the "killer clown."
Next: A real-life serial killer made Patrick Bateman a household name.
8. American Psycho (2000)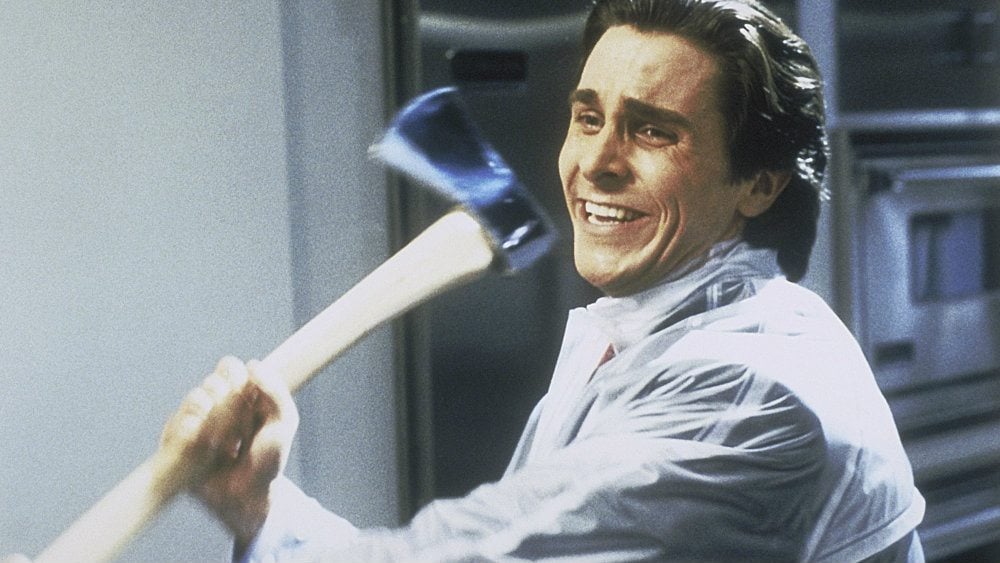 Real-life inspiration: Ted Bundy
Crime: strangled at least 30 women
Based on a novel by the same name, American Pyscho follows investment banker Patrick Bateman (Christian Bale) as he manages his homicidal tendencies. The author, Bret Easton Ellis, read every book about Bundy while writing the novel, but he also references Bundy many times in the book and screenplay. Notably, both Bateman and Bundy are charismatic men who demonstrate the unstable, aggressive nature of a psychopath. And Bateman murdered prostitutes just like Bundy.
Next: This serial-killer case has never been solved.
9. Zodiac (2007)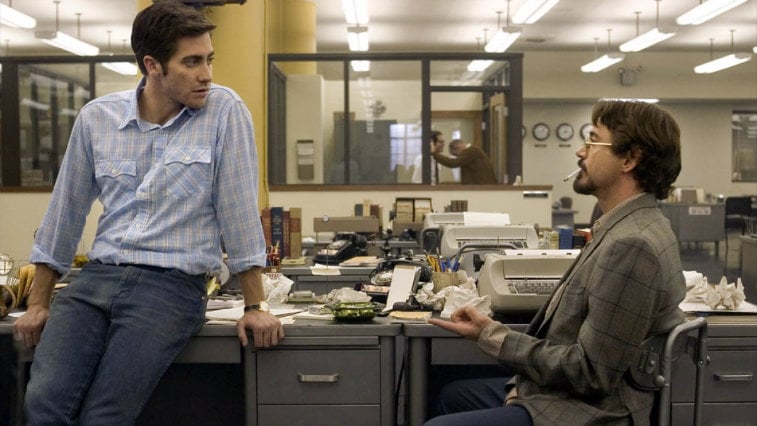 Real-life inspiration: the Zodiac Killer
Crime: stabbed or shot up to 37 people
David Fincher's Zodiac is one of the best serial-killer movies. The film follows the hunt for the Zodiac Killer, who murdered at least five and possibly up to 37 people in California in the '60s and '70s. Many theories exist about the Zodiac Killer's identity. But 50 years later, the killer has not been found. Fincher's movie points to Arthur Leigh Allen as a suspect, then suggests he wasn't the killer after all.
Did you know? Investigators hope to use DNA and genealogy to finally identify the Zodiac Killer.
Next: Arguably the most iconic film about a serial killer ever
10. The Silence of the Lambs (1991)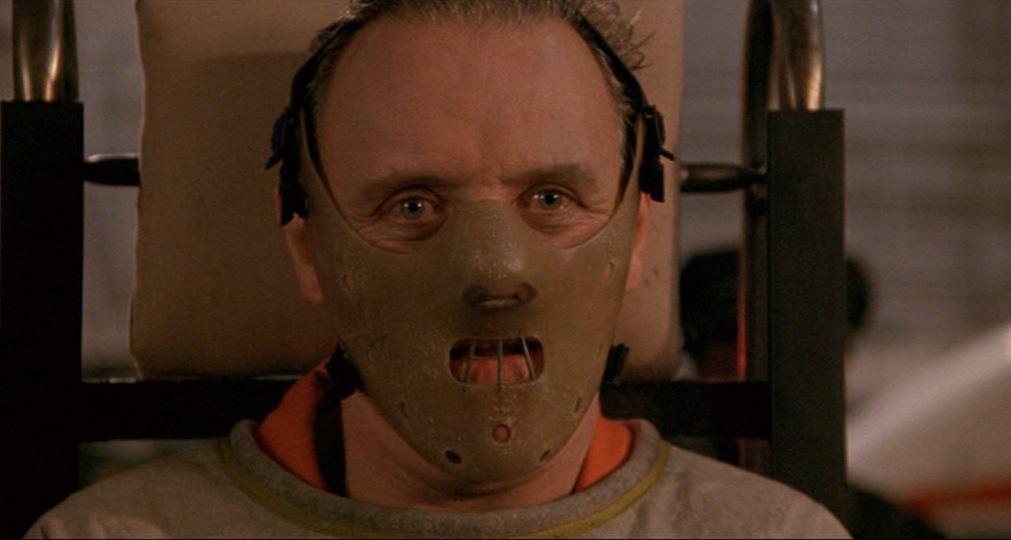 Real-life inspiration: Gary Michael Heidnik, one of the three killers Buffalo Bill was based on
Crime: confined and tortured six women, killed two
Real crimes inspired The Silence of the Lambs. And the character Buffalo Bill is a combination of real-life killers Ed Gein, Ted Bundy, and Gary Michael Heidnik. Gein used his victims' skin. Ted Bundy wore a cast to attract victims. And Gary Michael Heidnik kept his captives in a basement.
Hannibal Lecter also has real-life inspiration. Novelist Thomas Harris said Lecter was inspired by a killer surgeon, Alfredo Ballí Treviño, who he met as a reporter. Harris described him as having a "certain intelligence and elegance." In real life, Treviño murdered a close friend.
Did you know? The Army honorably discharged Heidnik after 14 months due to a medical disability, reportedly "schizoid personality disorder."
Next: Leatherface terrified audiences everywhere.
11. The Texas Chainsaw Massacre (1974)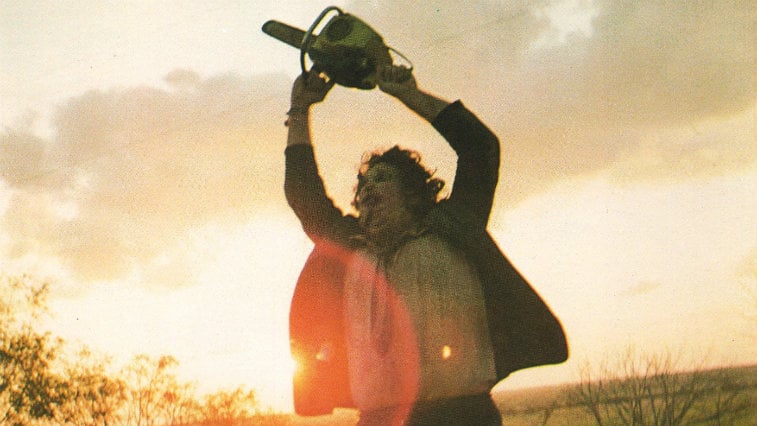 Real-life inspiration: Ed Gein
Crime: shot and killed two women
Tobe Hooper's 1974 film is technically based on "one of the most bizarre crimes in the annals of American history." But the character, Leatherface, is fictional. In reality, this story is loosely based on Ed Gein. The murderer used human remains in bizarre ways like making bowls out of skulls and masks out of human skin. Although Gein was eventually sent to a mental institution, The Texas Chainsaw Massacre ends with Leatherface alive.
Did you know? After the death of his brother and mother, Gein lived alone in the family farmhouse. He locked his mother's bedroom door and kept everything inside exactly as it was when she was alive.
Next: A series of brutal Boston crimes inspired this film.
12. The Boston Strangler (1968)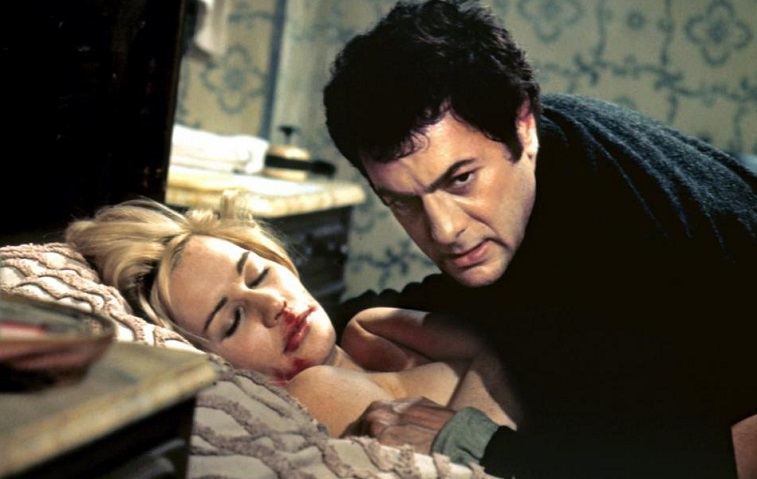 Real-life inspiration: Albert DeSalvo
Crime: strangled 13 women
The Boston Strangler is the true story of 13 murders from 1962–64. Albert DeSalvo sexually assaulted and killed women in their own homes, with no signs of forced entry. DeSalvo was arrested when a victim survived and went to the police. The film depicted DeSalvo as having multiple personality disorder, which he did not officially have in real life. For years, many thought there was another killer. But, in 2013, DNA evidence confirmed he was the strangler.
Did you know? Originally, police couldn't find physical evidence to convict DeSalvo, so he went on trial for unrelated robbery and sex crimes.
Next: Serial killer Ted Bundy inspired many movies.
13. The Deliberate Stranger (1986)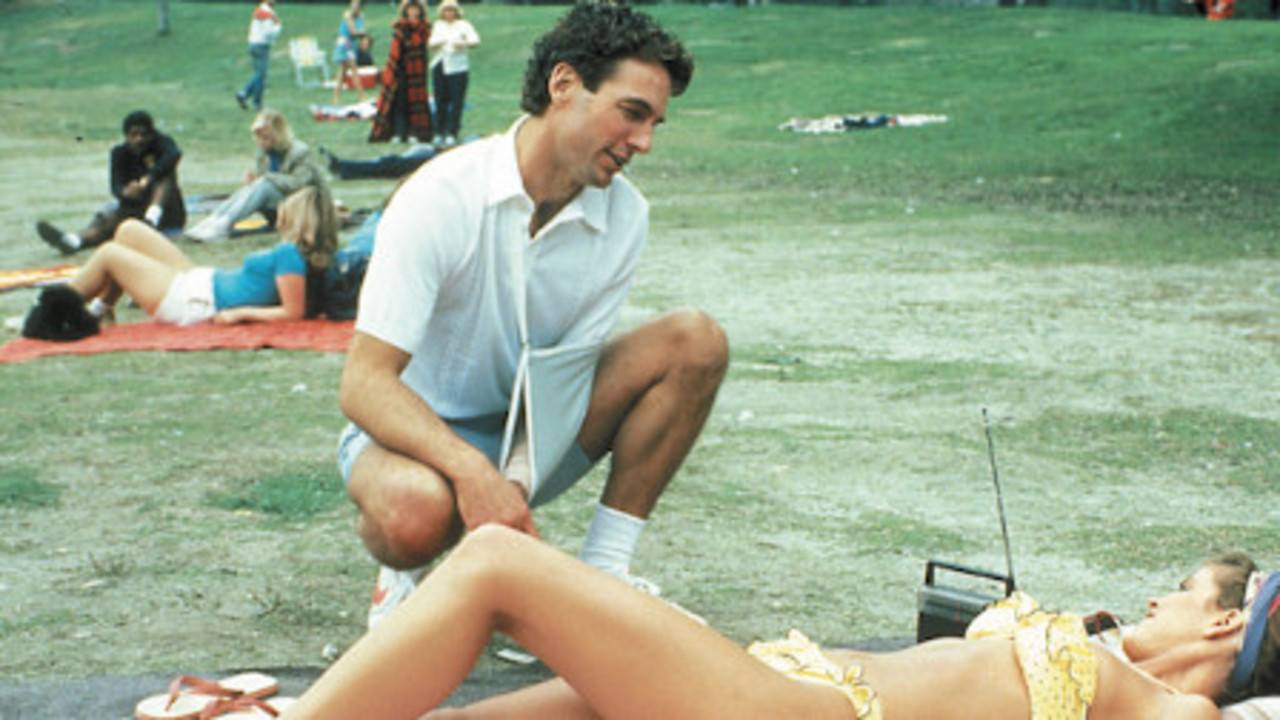 Real-life inspiration: Ted Bundy
Crime: strangled at least 30 women
Airing in 1986, this two-part TV movie is based on serial killer Ted Bundy's trial. The NBC film does not tell Bundy's full story. In reality, he murdered at least 30 people (likely more), but the movie was praised for being fairly accurate. Mark Harmon, of NCIS fame, was praised for his performance as Bundy, even receiving a Golden Globe nomination.
Did you know? Ted Bundy kept some of his victims' severed heads as trophies.
Next: Tourists killed in the Australian outback
14. Wolf Creek (2005)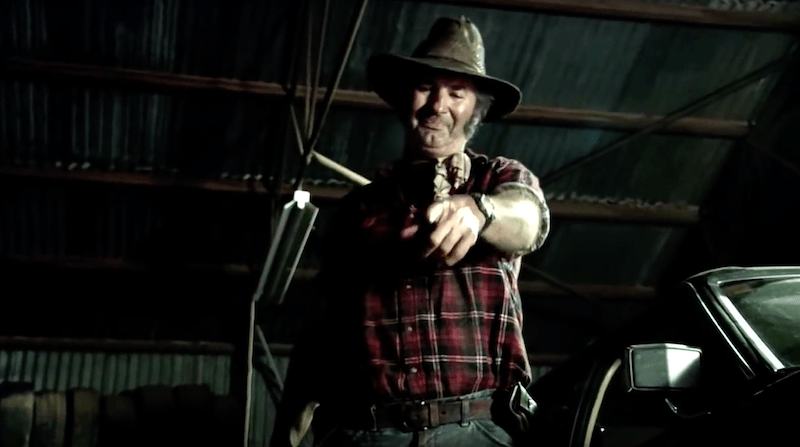 Real-life inspiration: Ivan Milat
Crime: stabbed and shot seven people
Not a direct adaptation of a specific story, Wolf Creek was marketed as being based on true events. One inspiration came from the "backpacker murders." Currently serving seven consecutive life sentences, Ivan Milat murdered seven young people in Australia from 1989 to 1993.
Did you know? Milat's crime scenes were easy to identify by the brick fire pits, cigarette butts, and spent .22-caliber cartridges.
Bradley John Murdoch also inspired Wolf Creek. He was charged with the murder of tourist Peter Falconio and assault of Falconio's girlfriend Joanne Lees. Murdoch received a lifelong sentence but maintains his innocence. No one ever found the body of Peter Falconio.
Next: A Spike Lee film where a real-life serial killer operates in the background
15. Summer of Sam (1999)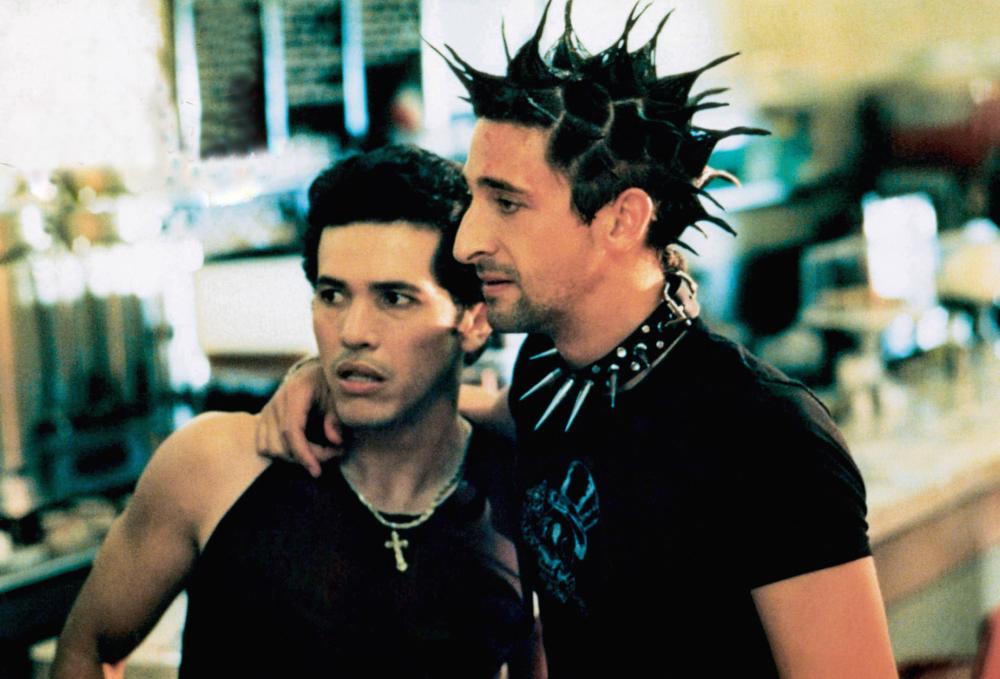 Real-life inspiration: David Berkowitz
Crime: shot and killed six people, wounded eight
Summer of Sam is about serial killer David Berkowitz, often called the "Son of Sam" by the media. In 1976, he killed six people and wounded eight using a .44 caliber revolver. He also sent insulting letters to the police as they tried to find the killer. In 1977, police arrested Berkowitz, who said he'd followed orders from a demon who took the form of a dog named Sam.
Spike Lee's film doesn't focus on Berkowitz. Instead, it tells a different story as the murders occur. The main character is a hairdresser living in the Bronx, but his story intersects with Berkowitz's story.
Next: He feeds his victims to an alligator.
16. Eaten Alive (1976)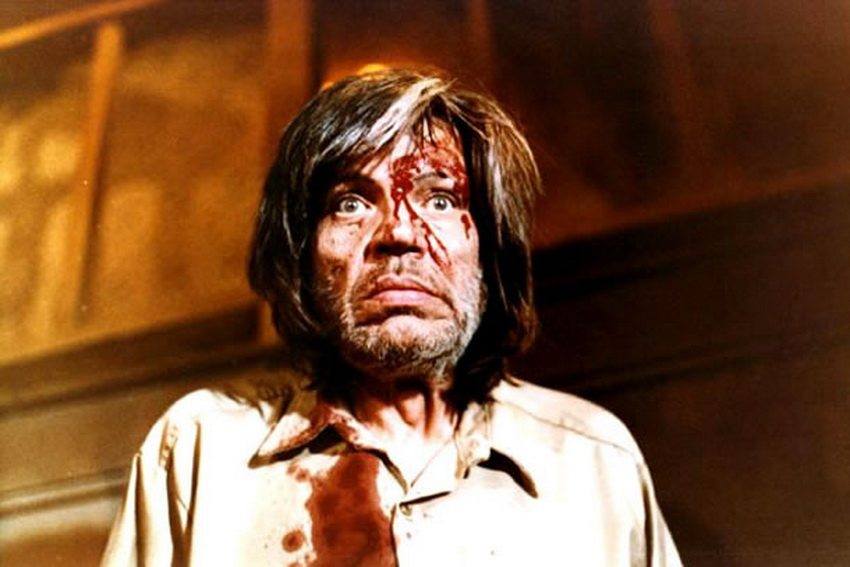 Real-life inspiration: Joe Ball, a rumored serial killer/urban legend
Crime: supposedly shot and killed at least two people
Eaten Alive is about a hotel owner who murders people and feeds them to his crocodile. The film is inspired by Texas saloon owner Joe Ball, who kept six alligators in his pond. Rumors swirled that Ball killed some missing owmen and fed the bodies to the alligators, earning him the nickname "Alligator Man." One witness said he saw it happen. However, police found many of Ball's victims buried, reports Texas Monthly.
Next: A British true crime film starring Richard Attenborough
17. 10 Rillington Place (1971)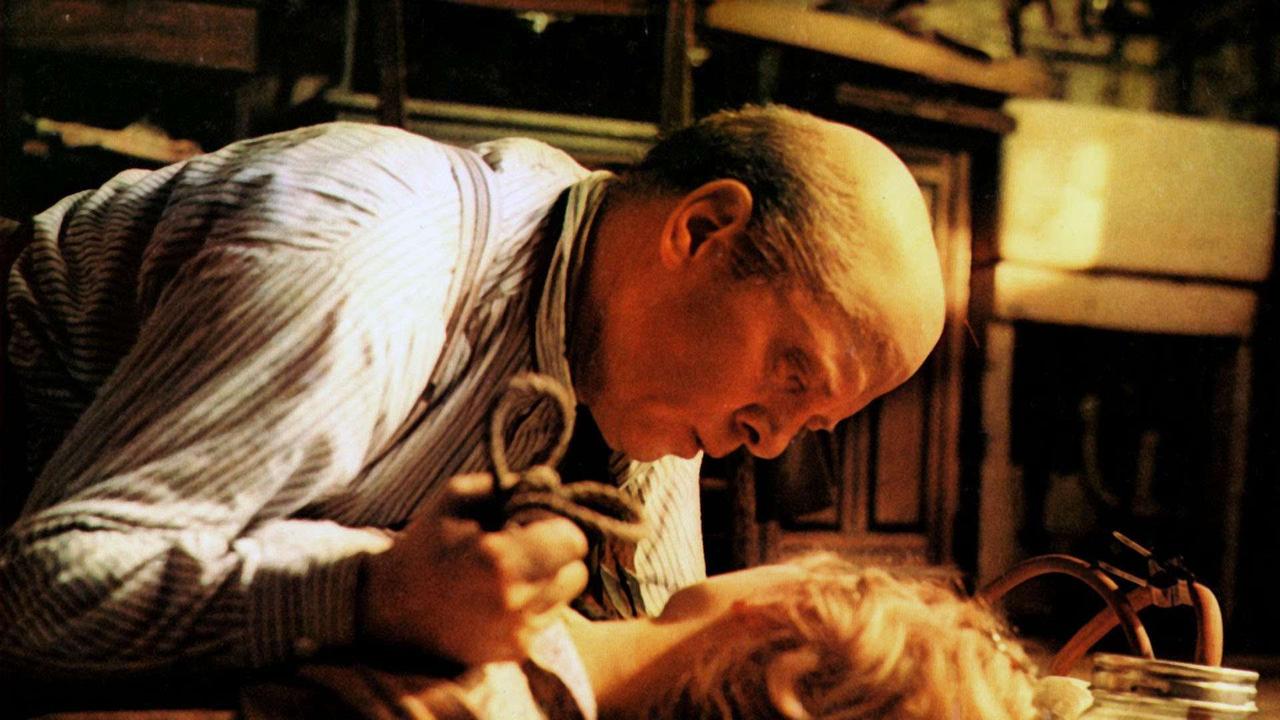 Real-life inspiration: John Reginald Christie
Crime: strangled at least eight people
10 Rillington Place tells the story of real-life serial killer John Christie, played by Richard Attenborough. In the film, Christie murders and defiles his neighbors in his apartment. Unfortunately, these disturbing events did happen. Tim and Beryl Evans moved into 10 Rillington Place where Christie lived; he murdered Beryl, and Tim was put to death for it. While Christie killed at least eight people, the film focuses on Tim and Beryl.
Did you know? After his arrest, Christie admitted to killing Beryl, and Tim was posthumously exonerated.
Next: One of the most notorious crimes in Australia's history
18. Snowtown (2011)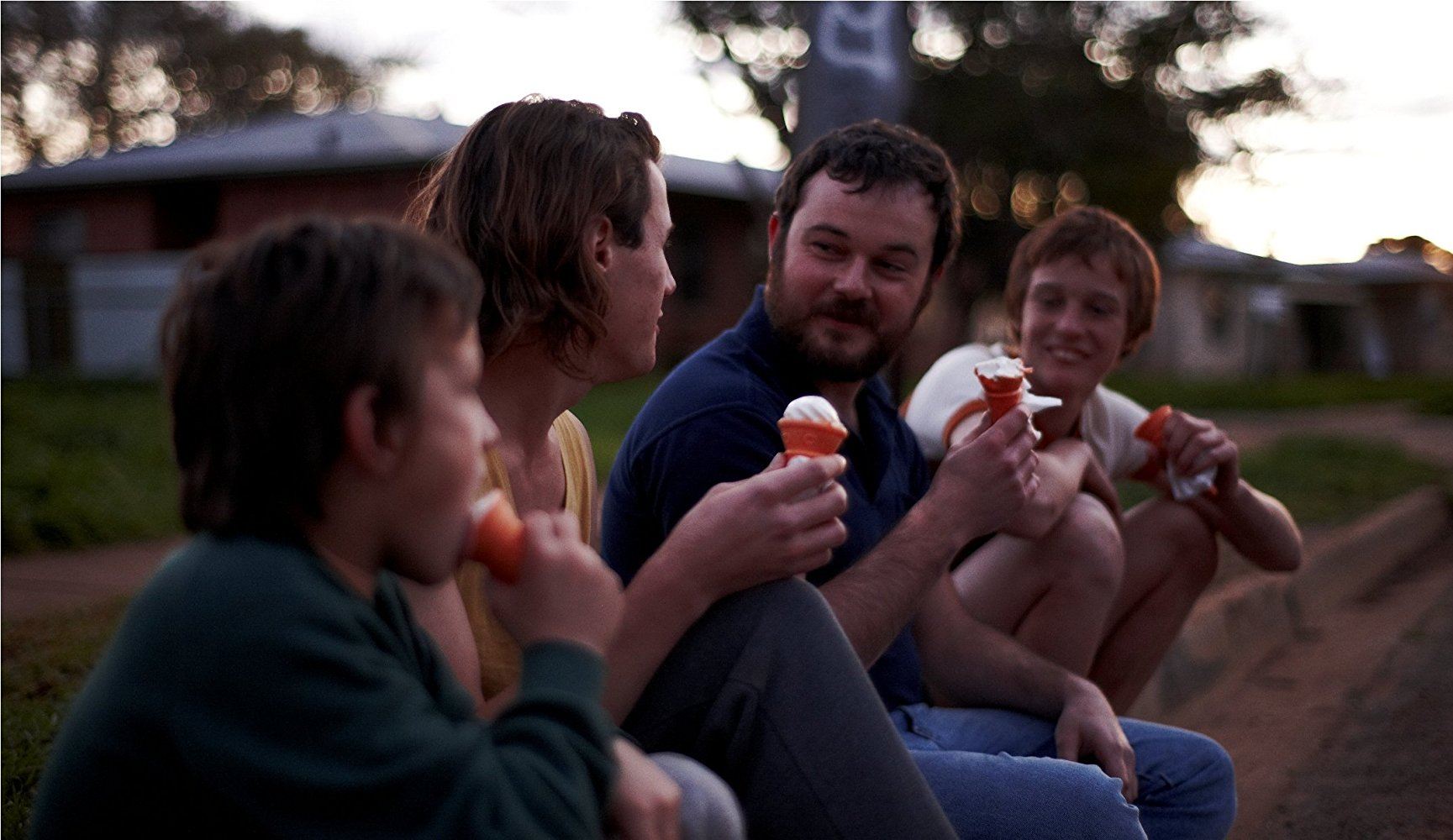 Real-life inspiration: John Bunting, Robert Wagner, and James Vlassakis
Crime: tortured and killed 12 people
Snowtown follows the murders done by three Australian men. In 1999, Snowtown police found eight dismembered bodies in barrels inside an old bank. A major investigation found that seven people took part in the deaths. Robert Joe Wagner and James Vlassakis assisted John Justin Bunting, who hated pedophiles and homosexuals. The trial drew a ton of media attention. Bunting and Wagner's one-year trial ended with convictions.