'Home and Family': The Real Reason Mark Steines Was Fired From the Popular Hallmark Channel Daytime Show
After nearly six years on the daytime talk show Home and Family, Mark Steines, who co-hosted the show from its revival in 2012, was abruptly fired.
The reason the program's network, Hallmark Channel, gave for the dismissal was simply for "creative reasons."
Two years after Steines' dismissal, the real reason for his firing is still waiting to be aired out in court.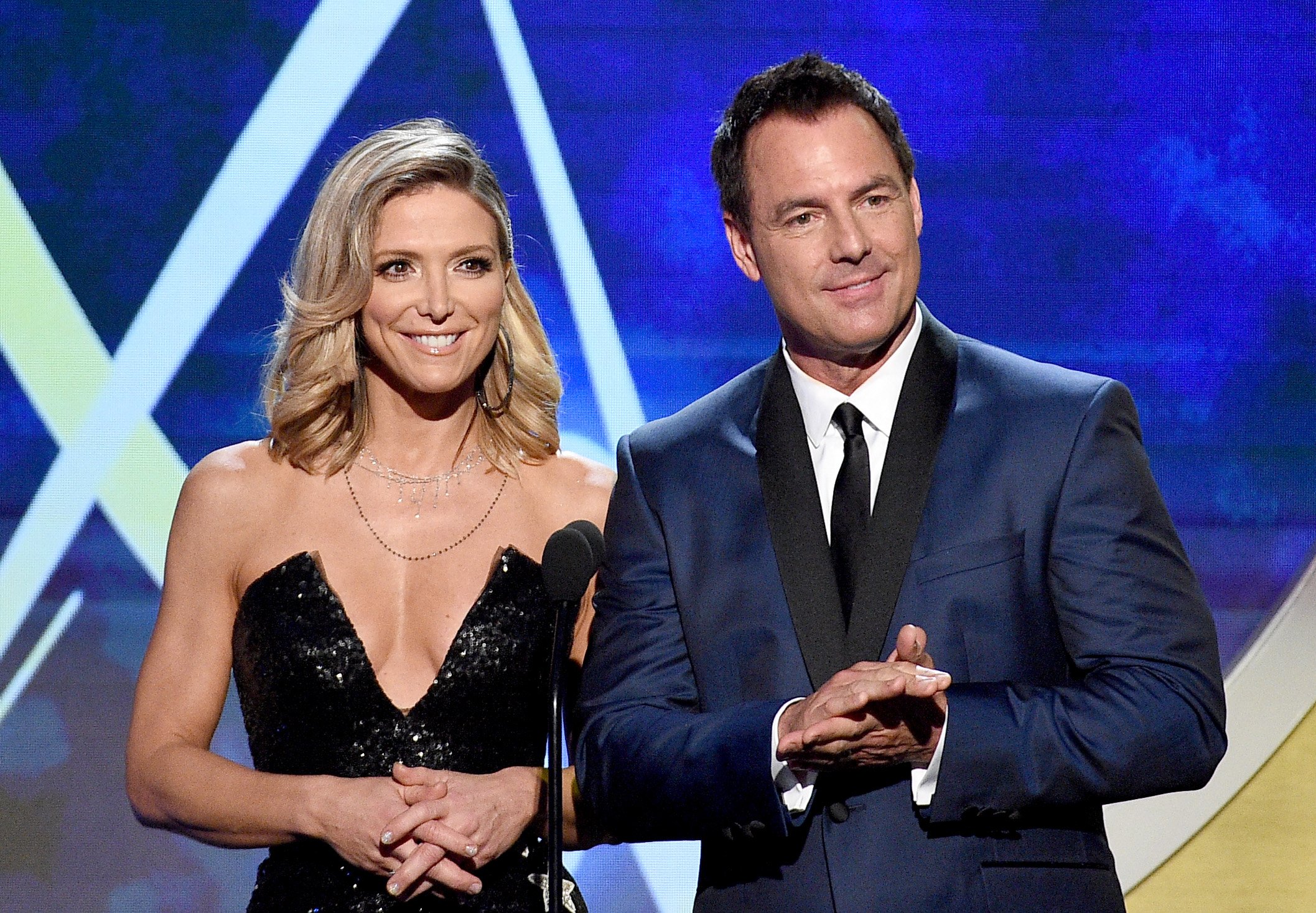 Steines was fired for supposed 'creative reasons' in 2018
The 56-year-old had been with Home and Family since the daytime show was brought back to airwaves in 2012. It had been on the Family Channel in the 1990s and reappeared on the Hallmark Channel completely revamped almost fifteen years later.
And so it came as nothing short of a shock for Steines in 2018 to learn Hallmark was letting him go and replacing him with actor Cameron Mathison.
Steines' rep said at the time, "The network's given explanation for making the change was 'creative reasons'; we had had nothing but positive reviews and feedback from Hallmark for the entirety of the time he has been on the show including this year."
It was left to Steines' co-host, Debbie Matenopoulos, to break the news to viewers. Visibly shaken, the former panelist on ABC's The View addressed the audience at the end of her first show without Steines by her side.
"I'm here to share some news, and the family has joined me because we truly are a family, and while we just had a really great show, we have a very hard announcement to deliver," Matenopoulos said. "Our dear friend, our very good friend, and my wonderful co-host for years, Mr. Mark Steines, is no longer with Home & Family."
Steines' former 'Home and Family' co-host, Cristina Ferrare, reacted to his firing
Ferrare, two years earlier, had also been unceremoniously dumped from the show. In her case, it was because of her age and in favor of the younger Matenopoulos.
The 70-year-old Ferrare posted on Facebook in 2018 after Steines' firing, "Two years this week I was fired from 'Home and Family.' I went to work on a Friday got home and told not to come in on Monday. I was asked to sit tight and just say I was on vacation. I was confused and didn't understand what was going on."
Ferrare empathized with her former television co-host's predicament.
"The firing of Mark Steines a few weeks ago brought back the feeling of betrayal, deep hurt and confusion over being let go by the way it was handled," Ferrare continued. "They did the exact same thing to him and I am sorry he is going through that."
The real reason Mark Steines was fired from 'Home and Family'
The father of three witnessed, he claimed, frequent verbal abuse from the show's executive producer, Woody Fraser, against Home and Family's cast and crew. Not only did Steines witness the abuse, he reported it regularly.
That, the former host alleges, is what led to a pattern of what he said was his reduced role on the program and, eventually, his dismissal.
Steines sued Crown Media, and although the company tried to have his suit dismissed, their request was thrown out by a federal judge.
His lawyer, Lisa Bloom, filed the complaint against Hallmark, detailing how the company tried to retaliate against Steines because of his charges against the show's producer.
"They substantially reduced his salary, abruptly cut his regular voice-over work," Bloom wrote, "diminished his role in network events, and cut him out of the show's opening sequence for Season 6. Defendants' retaliation ultimately culminated in Mr. Steines' abrupt early termination, conducted in an utterly unprofessional manner."
Steines returned to television in 2019 as host of Nat Geo Wild's Animal ER Live.
As of right now, the current status of his suit against Hallmark Channel is unknown.
RELATED: 'The View': Barbara Walters on Debbie Matenopoulos – 'We Had a Scatterbrain on the Program'