'Home Economics': Topher Grace's Role Wouldn't Be the Same if He Weren't a Father Himself
Topher Grace will always be known as Eric Forman, the dorky teen from the infinitely popular television series, That '70s Show. In 2005, Grace unexpectedly left the show after seven seasons to pursue an acting career in film. Since that time, he has taken on many controversial roles. He has portrayed the Ku Klux Klan Grand Wizard in BlacKkKlansmann and played a villainous technology CEO in Black Mirror. Grace is returning to television after more than 15 years. This time around, however, he is playing the lead character in the ABC comedy sitcom Home Economics — and Topher Grace is no longer a nerdy kid but instead the father of three young children.
Topher Grace leans on his experience as a father to relate to his 'Home Economics' character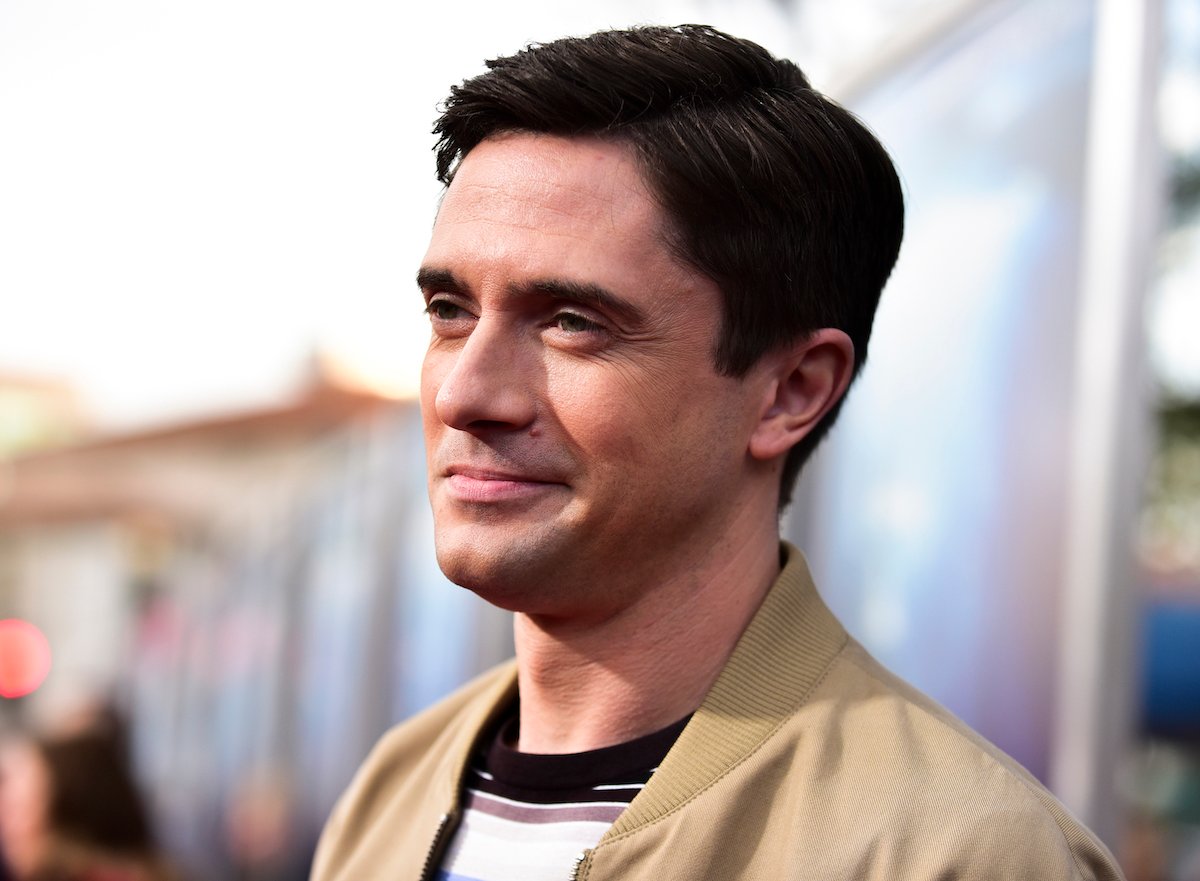 Grace admitted in an interview with GQ that, as a father, he identifies with the daily struggles of his character. He said, "I don't have twins. But I understood that underwater feeling you have when the kids are really young, and you're trying to live out creative passions." The role seems to come naturally to Grace, who tells the story to GQ about eating off the plate of one of the kids on set, saying, "That's what happens when you become a dad."
Grace explains that being a father in real life makes it easier for him to portray his character. He told E! Online, that as a parent, "you're just trying to hang on, raise these kids and not mess up."
The Take Me Home Tonight actor said parenthood is nothing like what he thought it would be. He said, "It's such a shift in your life and how you look at the world and other people who are parents."
The Hayworths in 'Home Economics' are America's new favorite dysfunctional family
Home Economics centers around the Hayworth family, a group of siblings living with their significant others in San Francisco, all with different financial backgrounds.
Grace plays the lead role of Tom, the oldest brother. He is a struggling middle-class author who is secretly writing a book about his family. Karla Souza portrays Tom's wife, Marina, who quit her job as a lawyer to take care of the couple's infant twins and tween daughter while Tom pursues a writing career.
Sarah (Caitlin McGee) is an out-of-work child psychologist who lives with her teacher wife (Sasheer Zamata) and child in a cramped apartment, barely holding it together.
Connor (Jimmy Tatro) is the youngest brother and the most successful of the bunch. He is making a fortune running a private equity firm. Despite his enormous wealth, his wife cheated on him and left their daughter in his care.
According to TV Insider, Grace loves working with his on-screen family. He admits, "We have trouble finishing scenes because we're all laughing so hard."
Grace has two kids in real life
In real life, Grace has a similar family makeup to that of his character on Home Economics. The main difference is Grace is not struggling financially, as the actor has an estimated net worth of $14 million.
The 42-year-old actor is married to Ashley Hinshaw Grace. She is also an actor, best known for her role in the HBO original series True Blood. The couple wed in 2016 and have two young children. Mabel was born in 2017, and in 2020, during quarantine, they welcomed their second child.
People reported that Grace admittedly spent a lot of time playing video games and binge-watching TV during the pandemic before the baby was born. After the birth, he said, "it was a lot of changing diapers."
Grace's wife told US Weekly that the first year of parenting was "awful, but amazing." She revealed, "We try to get some sleep when we have a babysitter, so we go to bed at 9. It's fun stuff at the Grace household. Very exciting stuff."