Is 'Home Town' Cancelled? New Episodes Will Air on HGTV Later in 2022
TL; DR:  The Home Town mid-season finale aired April 3 on HGTV.  Ben and Erin Napier's show is taking a break, but new episodes will air later in 2022.  A new spinoff, Home Town Kickstart, premieres April 24.  Missing Home Town? New episodes of the popular HGTV renovation series starring Ben and Erin Napier last …
TL; DR: 
The Home Town mid-season finale aired April 3 on HGTV. 
Ben and Erin Napier's show is taking a break, but new episodes will air later in 2022. 
A new spinoff, Home Town Kickstart, premieres April 24.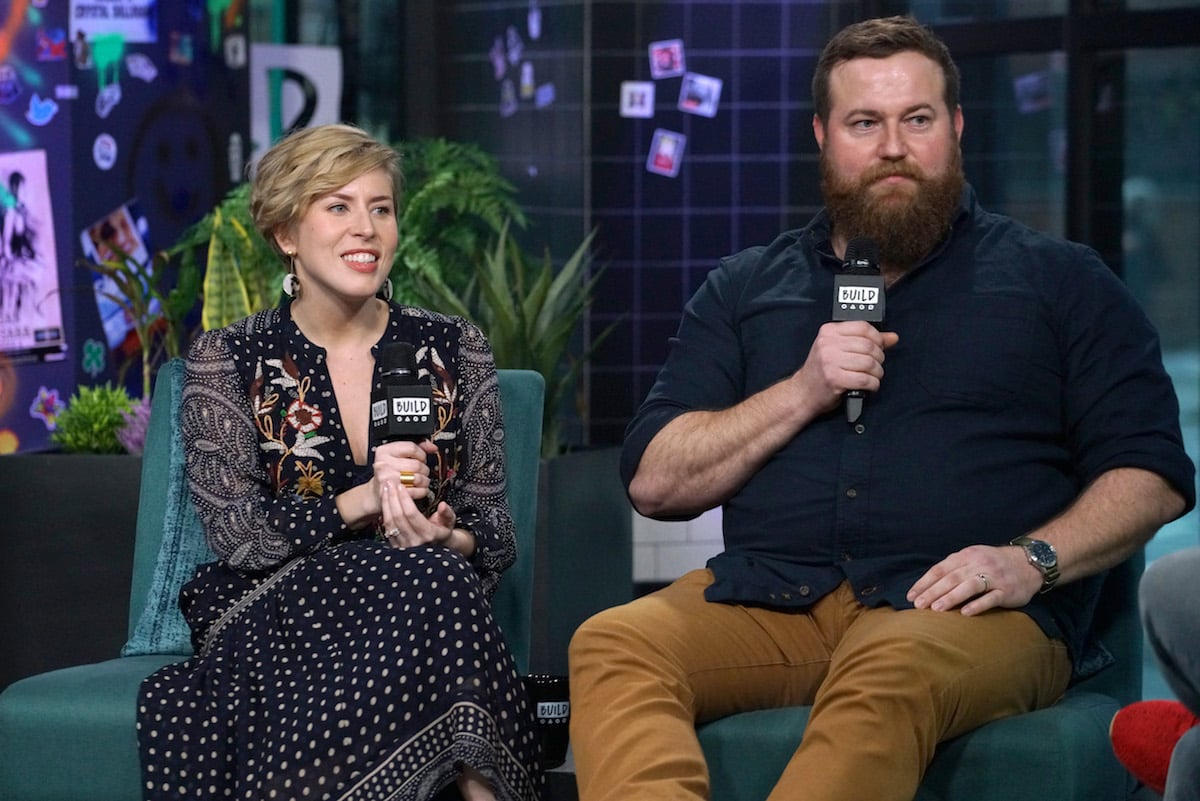 Missing Home Town? New episodes of the popular HGTV renovation series starring Ben and Erin Napier last aired in early April 2022. But fans needn't fear that the show has been cancelled. Home Town will return to HGTV later in 2022. 
'Home Town' is not cancelled; new episodes will air later in 2022 on HGTV 
Home Town Season 6 premiered in late December 2021. The mid-season finale aired April 3. 
Since then, there's been a Home Town drought on HGTV. But it shouldn't last for long. The show has been a ratings hit for the network and is already in production or post-production on 13 all-new episodes. Those should premiere sometime later in 2022 and will air into 2023. 
"Home Town continues to be a hit for so many reasons, but mostly because the Napiers are a beautiful family whose love for their small-town lifestyle, neighbors, and community — and their belief in the small businesses that support all of that — are truly aspirational," Betsy Ayala, HGTV's senior vice president, programming and development, said in a statement. "We continue to be surprised and delighted by Ben and Erin and look forward to what they tackle next."
In the meantime, fans can stream past seasons of Home Town on discovery+. 
'Home Town Kickstart' premieres April 24 
While Home Town is taking a break, the Napiers will still be a presence on HGTV. The all-new series Home Town Kickstart Presented by PEOPLE premieres April 24. 
The show is similar to last year's Home Town Takeover, in which Ben and Erin helped renovate the entire town of Wetumpka, Ala. But instead of just tackling one town, Home Town Kickstart features six whole-town revitalization projects. Teams of HGTV experts will help give the small towns across the U.S. a facelift, with support from Napiers. Each project will feature a home renovation, a business rehab, and a public space project. 
"We see the positive impact of this small town renaissance every day in Laurel," Erin said in a statement when the show was announced. "Ben and I can't wait to share all we've learned with our fellow HGTV experts so they can help these communities achieve their goals."
Which towns will be featured on 'Home Town Kickstart'?
So, which lucky towns are getting an HGTV makeover in Home Town Kickstart? Here's the list, according to People: 
Rock the Block host Ty Pennington and Jasmine Roth of Help! I Wrecked My House will head to Buffalo, Wy. 
Unsellable Houses hosts Lyndsay Lamb and Leslie David work their magic in Winslow, Ariz. 
Nate Berkus and Jeremiah Brent of the Nate & Jeremiah Home Project bring their style to Cornwall, New York. 
Alison Victoria of Windy City Rehab and Joe Maza of Home Inspector Joe give LaGrange, Ky. a facelift. 
Brian and Mika Kleinschmidt of 100 Day Dream Home visit Thomaston, Ga. 
Fix My Flip's Page Turner and Inside Out's Carmine Sabatella and Mike Pyle take on Minden, La. 
Home Town Kickstart premieres Sunday, April 24 at 8 p.m. ET on HGTV.
Check out Showbiz Cheat Sheet on Facebook!