'Home Town': Erin Napier Explained What Happened to Mike the Floor Guy
Erin Napier revealed why Mike the floor the guy has been missing from recent episodes of 'Home Town' on HGTV. j
TL;DR: 
Mike the floor guy took time off from Home Town to care for a sick family member. 
He's appeared on the HGTV show since its first season. 
New episodes of Home Town will begin airing later in 2022.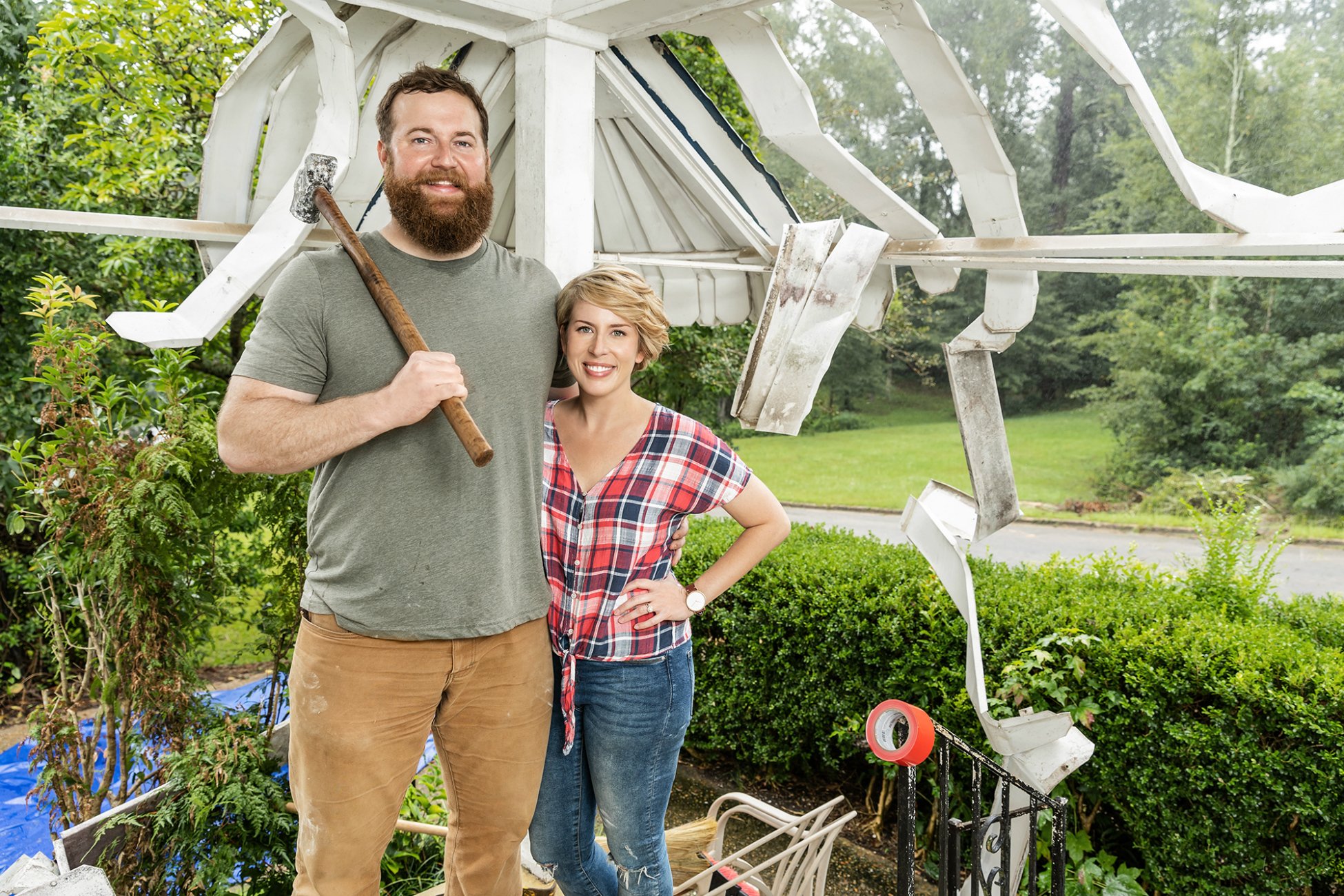 A familiar face has been missing from HGTV's hit series Home Town. Mike Huser – aka Mike the floor guy – was a regular presence on earlier seasons of the home renovation show. But he's been conspicuously absent from recent episodes. Erin Napier recently explained why Mike took a break from Home Town. 
What happened to Mike the floor guy on 'Home Town'?
Mike, who owns GM Hardwood Floors in Laurel, Miss., played a crucial role in transforming the houses featured on the show. So, fans couldn't help but notice his absence in recent episodes. Many took to social media to ask what had happened to Mike and why he was no longer on Home Town. Erin shed some light on the situation in a Jan. 26 tweet.
"Guys, I know y'all miss Mike," she wrote. "We do too! He's on a leave of absence caring for a family member with a long-term illness."
Erin went on to assure fans that she and Ben were "in good hands though with our new hardwood restoration experts Terry and Mike (!) You're gonna love them."
Mike also missed much of the previous season of Home Town because of health issues of his own. 
"Mike was out most of the season with decades-long hip injuries, awaiting surgery," Erin tweeted in March 2021. "There are a few fleeting appearances! He had surgery last month and is doing well, we've heard."
Mike has been part of 'Home Town' since the show's beginning 
Mike has been part of the Home Town family since the show's beginning.
"I had known Ben and Erin for a few years, since refinishing some floors in a building they were restoring in downtown Laurel," he told Hardwood Floors magazine in 2017. "When they started filming the pilot episode of Home Town, Ben asked if I wanted to do the floor restoration. I agreed, and was later asked to be a part of the first season."
Appearing on Home Town was a "great experience," Husers went on to say. "I've met a lot of people from different areas, and enjoyed working with them. Business is good. I love seeing the old floors and homes being brought back to life. And, it's great to be a part of something that is having a positive impact on our town."
More episodes of 'Home Town' are coming to HGTV later in 2022 
Home Town's mid-season finale aired on Sunday, April 3. The show is currently on hiatus, but it's not gone for good. Thirteen all-new episodes will premiere later in 2022, HGTV has confirmed. 
In the meantime, fans can tune in to the new Home Town spinoff Home Town Kickstart. Inspired by the success of the Napiers' renovation of Wetumpka, Ala., six small towns will get a major boost to their revitalization efforts from some of HGTV's biggest stars. Ty Pennington, Alison Victoria, Nate Berkus and Jeremiah Brent, and Jasmine Roth, along with the Napiers, will work their magic on Buffalo, Wyoming; Cornwall, New York; Winslow, Arizona; LaGrange, Kentucky; Thomaston, Georgia; and Minden, Louisiana.
"We see the positive impact of this small town renaissance every day in Laurel," Erin said in a statement. "Ben and I can't wait to share all we've learned with our fellow HGTV experts so they can help these communities achieve their goals."
Home Town Kickstart premieres Sunday, April 24 at 8 p.m. ET on HGTV.
Check out Showbiz Cheat Sheet on Facebook!