'Home Work' Stars Say They Were 'Blindsided' By Allegations of Shoddy Work After Magnolia Network Pulls Show
Andy and Candis Meredith, the stars of Home Work on the just-launched Magnolia Network, are firing back at their critics.
Recently, several former clients blasted the Utah couple, saying they performed subpar work on their homes. The allegations led Chip and Joanna Gaines' new cable channel to pull the show just days after the network's debut. On Jan. 12, the Merediths took to social media to defend themselves in a series of lengthy posts. 
Former clients blast 'Home Work' hosts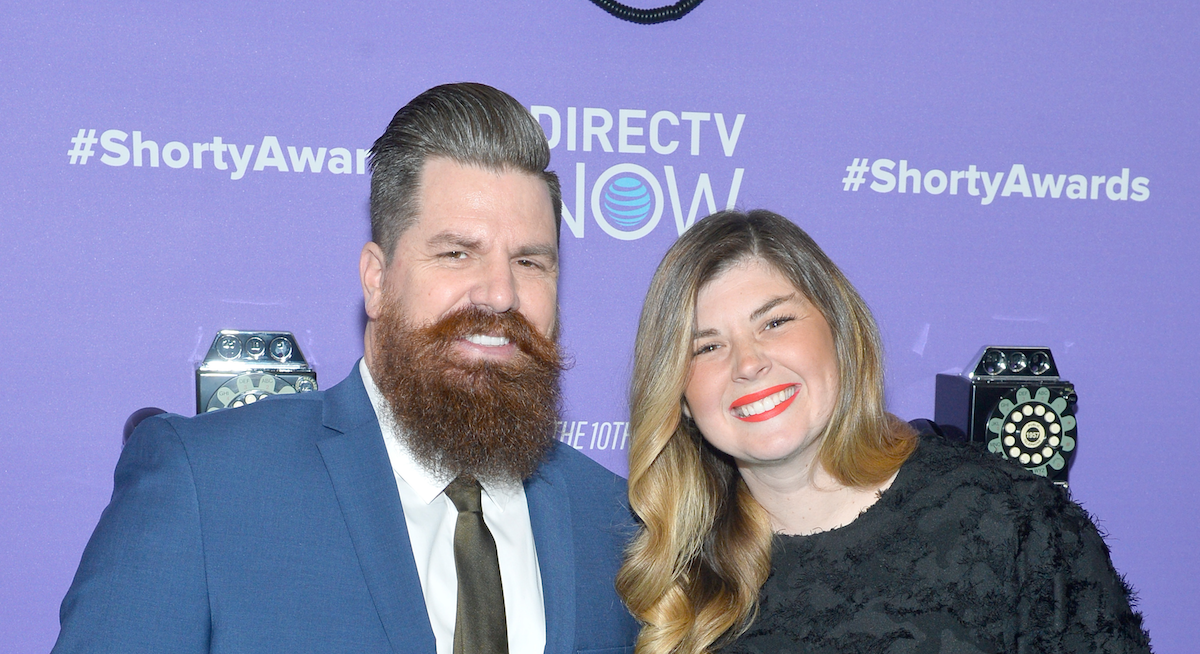 Home Work debuted in 2021 on discovery+. The show was also part of the Magnolia Network lineup when it launched in early January 2022. But just a few days after the Gaines' finally unveiled their new cable channel, some troubling allegations about the Merediths surfaced. 
Several clients came forward claiming that the couple, who previously hosted Old Home Love on HGTV, had performed shoddy work, mismanaged project budgets, and failed to communicate clearly on key issues.
Aubry Bennion was the first to speak out. The Utah homeowner hired the Merediths to renovate her kitchen, with the understanding that the project would appear in an episode of Home Work. But the project was a fiasco from the start, she wrote in a series of 18 Instagram posts. 
"Communication was disastrous," she shared. Bennion claimed the Merediths ignored timelines, she could not get a proper accounting of expenses from the couple, and some of the work caused damage that required costly repairs to fix. Soon after Bennion went public, several other people came forward to share their negative experiences of working with the pair.   
Magnolia Network stars Andy and Candis Meredith defend themselves from critics
About a week after Bennion shared her story on social media, the Merediths responded with a series of lengthy Instagram posts of their own. They said their former clients' claims "blindsided" them. They also said they wanted "to share more context to a one-sided narrative."
"We stand behind our work," they wrote, calling the allegations against them a "malicious and salacious attempt to take away our means of living." The reality TV couple argued that any disputes should have been handled privately and said their children were being bullied following the media firestorm. However, they did "fully admit" that they "took on too much at one time."
"This is playing out on a public stage and that is simply not OK," they added.
Magnolia Network has pulled 'Home Work' from its lineup 
After the Merediths' ex-clients came forward with their stories of nightmare renovations, Magnolia Network pulled Home Work from its schedule and streaming lineup. 
"Magnolia Network is aware that certain homeowners have expressed concerns about renovation projects undertaken by Candis and Andy Meredith," the network said in a statement shared with the Hollywood Reporter. "Within the last few days, we have learned additional information about the scope of these issues, and we have decided to remove Home Work from the Magnolia Network line up pending a review of the claims that have been made."
That may not be enough for Bennion. She said in her posts that she approached the network with her concerns about the Merediths. But she got the brush off, she says. 
"A collective effort of four homeowners submitted our stories to Magnolia. They knew all along," she wrote. "The values and morals that the world loves about Magnolia and Chip and Jo have not evidenced themselves here. It's disappointing and heartbreaking. I was Magnolia's most loyal supporter but now find myself a victim of their growth and greed."
"People, bank accounts, livelihoods, families, our health, sanity …" she added. "All of us have been left on the cutting-room floor."
Check out Showbiz Cheat Sheet on Facebook!