'Homeland': Why Claire Danes's Carrie Was Bipolar
Homeland is a political thriller that received critical acclaim during its years on the air. With a talented cast and timely storylines, Homeland was like nothing else on television.
The final season of Homeland premiered in February 2020, but even though the show has now ended, fans are still eager to learn everything that they can about the characters and storylines featured in the series. In January 2020, some of the showrunners and executives behind Homeland opened up about the process of creating the show's lead character, Carrie Mathison. 
When did 'Homeland' debut on television?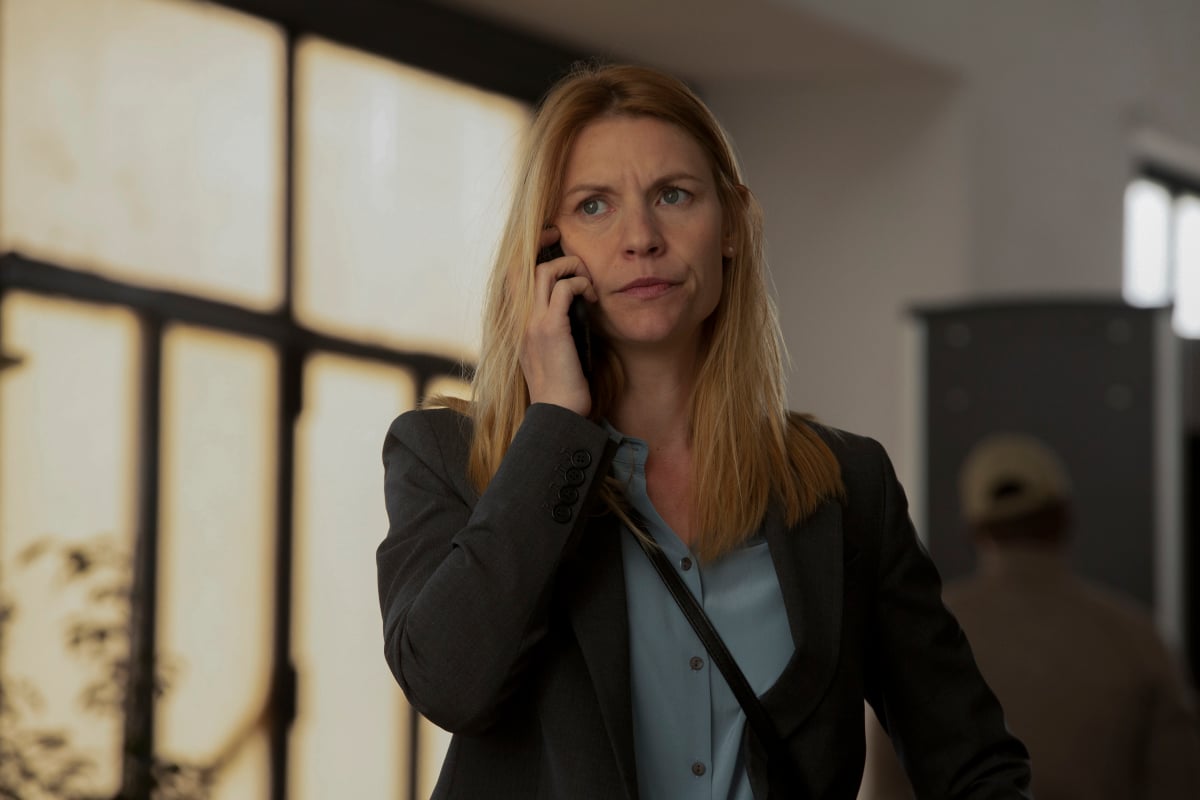 RELATED: 'Homeland' Took a Huge Risk Casting Mandy Patinkin After His 'Criminal Minds' Disaster
Homeland premiered on TV in 2011. The show told the story of Carrie Mathison, a brilliant CIA officer who lives with bipolar disorder. Carrie becomes convinced that a United States Marine Corps Sergeant, Nicholas Brody, is a threat to the nation after he is captured and held captive by al-Qaeda as a prisoner of war.
Carrie, played by Claire Danes, embarks on a quest to discover Nicholas' true motives, all while she struggles to maintain her own career momentum.
Homeland dealt with some very serious questions and topics, including hot-button issues such as terrorism, interrogation techniques, and foreign policy in politics. Over the years, Homeland won a slew of awards and honors, such as the 2011 and 2012 Golden Globe Award for Best Television Series — Drama.
Additionally, Danes has been honored a number of times for her acting in the series. Danes, a former child actress, found a career resurgence with Homeland, becoming a true power player in the world of television. 
Claire Danes played Carrie Mathison
RELATED: 'Homeland': Carrie Was Almost Played By An 'NCIS' Favorite
Danes was born in New York in 1979. When she was only six years old, Danes had begun developing her talent for entertaining others and was studying dance.
At the age of 10, she started taking acting classes, and eventually, according to IMDb, she began performing in various theatre and stage productions around New York City. Danes became a child star in her early teens, acting in TV shows such as Dudley, Law & Order, and My So-Called Life.
By the mid-'90s, Danes was a major star in Hollywood. Her roles in movies such as Little Women, Romeo + Juliet, The Rainmaker, and The Hours solidified her status as a force to be reckoned with. In the early 2000s, Danes took a step back from acting. But by 2011, she was once again in the headlines, with her starring role as Carrie Mathison in Homeland. 
Why did showrunners make Carrie Mathison bipolar?
Danes received praise from both critics and audiences for her work in Homeland. Few actresses could have portrayed Mathison quite like Danes — especially since showrunners gave the character a few very interesting personality points.
In a January 2020 interview with The Hollywood Reporter, David Nevins, the former president of entertainment at Showtime, talked about the early days of developing the character of Carrie Mathison: "Carrie Mathison felt too Jack Bauer. We discussed how we were going to make her a more complicated, less reliable character."
Alex Gansa, Homeland's co-creator, chimed in, stating: "Carrie wasn't bipolar in that draft."
Nevins went on to say: "It's not that I didn't want to make her reliable to the audience. I wanted to make her less reliable to the authorities."
Ultimately, showrunners and writers succeeded, making Carrie a character who was always evolving, both in terms of her relationship with the audience and with the other characters in the show. It seems likely that Carrie Mathison will go down in TV history as one of the truly great female characters.