'The Honeymooners': What Happened to the Original Alice Kramden?
Yes, there really was another Alice Kramden on The Honeymooners. Before the show began its run on CBS with Audrey Meadows making the role her own, another actor was in the role.
It was in the show's Cavalcade of Stars days that another Alice was married to Ralph Kramden.
When it came time to give The Honeymooners its own spot on CBS, however, the network refused to hire the original Alice Kramden actor for the sitcom.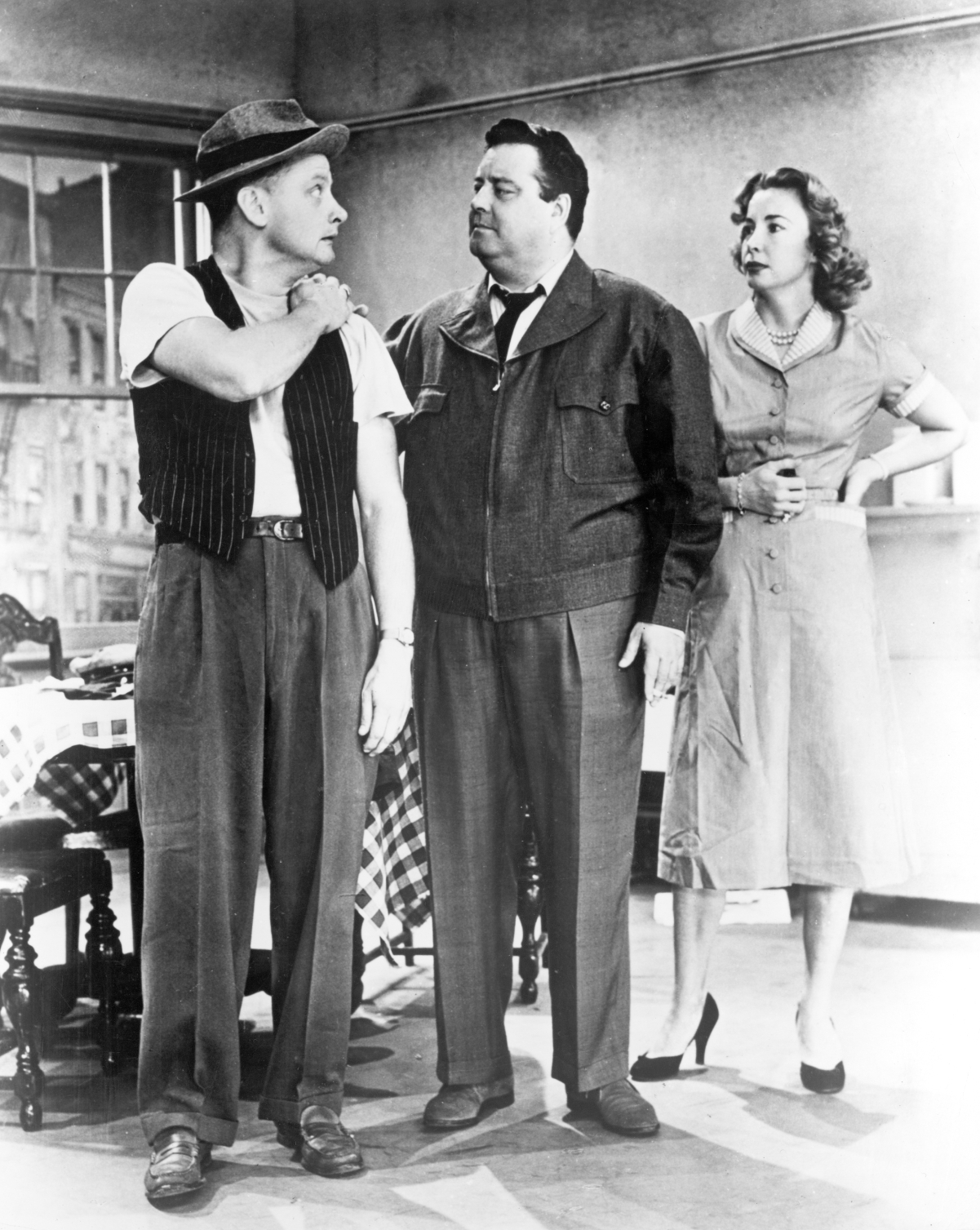 Audrey Meadows almost didn't get the role of Alice
When Meadows was trying to get the part of long-suffering and hard-working Brooklyn housewife Alice Kramden on The Honeymooners, she showed up looking her very best to see Jackie Gleason.
Gleason's assessment of her? She was too young and pretty. So, Meadows had a photographer take a few photos of herself looking more Alice-like: without makeup, dowdy in dress, and generally run down.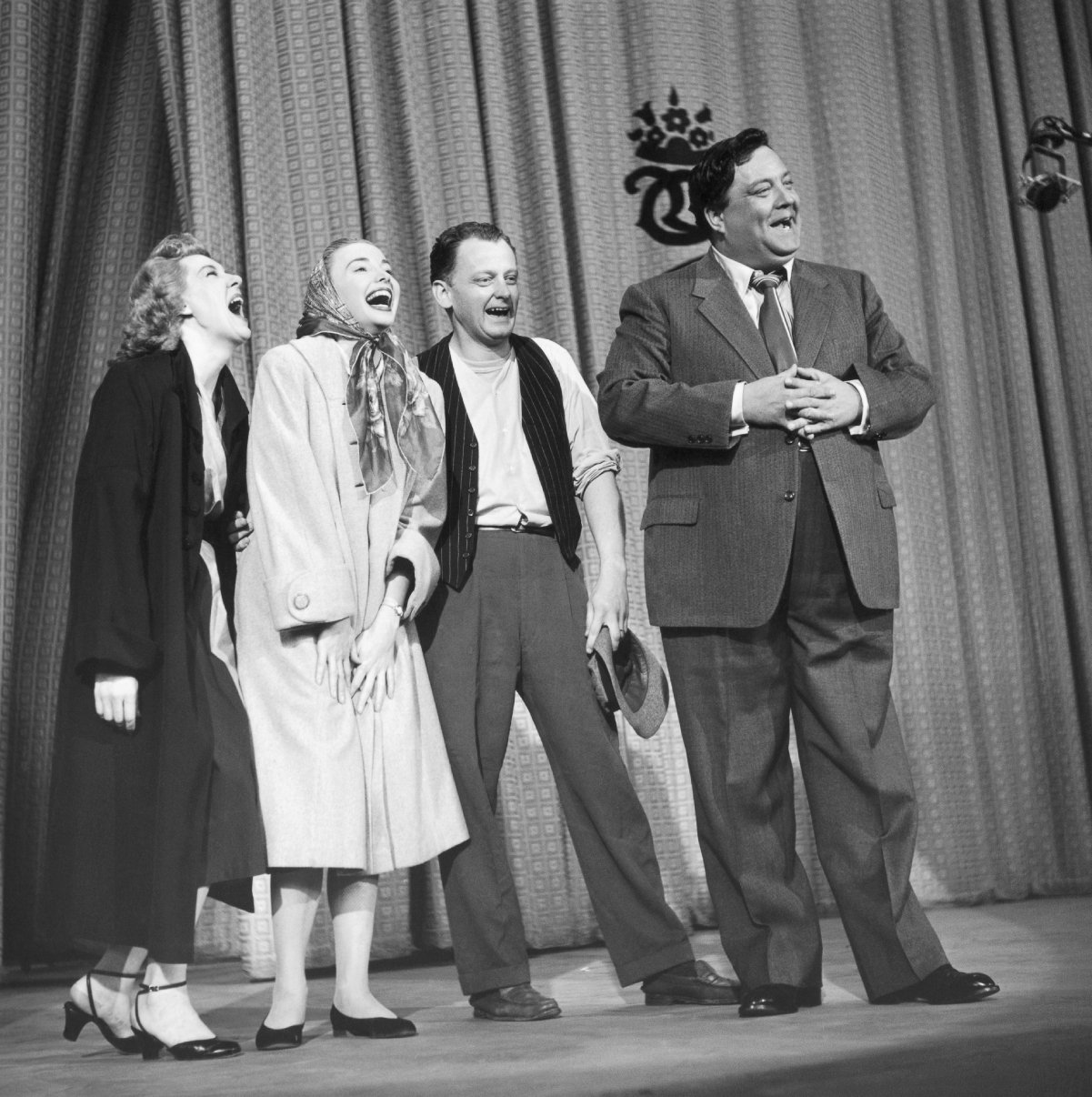 When the Ralph Kramden actor saw the photos, he thought he was seeing an entirely different actor and said, "That's our Alice." He was amused upon discovering it was the same attractive actor who had been to see him the day before.
In fact, Meadows told Bob Costas in 1990 that she never had to read for the part.
Meadows' sister said Audrey really was Alice Kramden
Audrey Meadows' sister was actor Jayne Meadows, known for her various roles throughout the mid-1940s to the late 1990s in film and television.
Jayne, who was married to television personality Steve Allen for nearly 50 years, told the Television Academy Foundation in 2005 that her sister Audrey was born to play Alice Kramden.
RELATED: 'Little House on the Prairie': Melissa Gilbert's Grandfather Helped Create This Television Comedy Classic
"Audrey was Alice in real life," Jayne said, laughing. "Oh! She had a terrible time getting started in show business. People would say to me, 'Jayne, tell your sister. That voice. That poker face.'
"She had that nasal voice. It was very natural to her, and from childhood," Audrey's sister recalled.
The actor noted that Gleason was an emotional "kaleidoscope," and that her sister's stoic face and demeanor were the perfect pairing with the chaotic Ralph Kramden.
"Remember, Jackie Gleason's face was going every minute," she said. "It'd be awful if he had an actress who [was just like him]. That would be terrible. The beauty of the show was contrast. That's comedy."
The original Alice was blacklisted
"The Honeymooners" sketch appeared on the DuMont Television Network's Cavalcade of Stars live variety show run by Jackie Gleason, with actor Pert Kelton starring as Alice Kramden. Kelton was named in the 1950s "Red Channels" as being a Communist sympathizer and she was dropped from the show. Gleason was fond of Kelton and explained her absence from the show with a medical excuse.
Once The Honeymooners was picked up by CBS, it was time to choose a new Alice Kramden. However, according to Jayne Meadows, Gleason didn't want a new Alice. He wanted Kelton.
"When they took Audrey up to Gleason, he said 'No, I want Pert Kelton.' They said, 'Jackie, you can't have her.' And so he finally agreed to meet Audrey," her sister said.