'Hospital Playlist' Cast and Director Announce Special Blu-Ray Commentary for K-Drama
Fans of Netflix's and tvN's Hospital Playlist Korean drama get to see their favorite actors return. Sadly, it might not be in the way they were hoping for. The 2020 K-drama became one of the highest-rated medical dramas on cable television, documenting the lives of a group of doctors. Hospital Playlist is one of the successful K-dramas that broke the one-season rule. While fans believed the cast of Hospital Playlist was teasing a third season, the director announced other plans.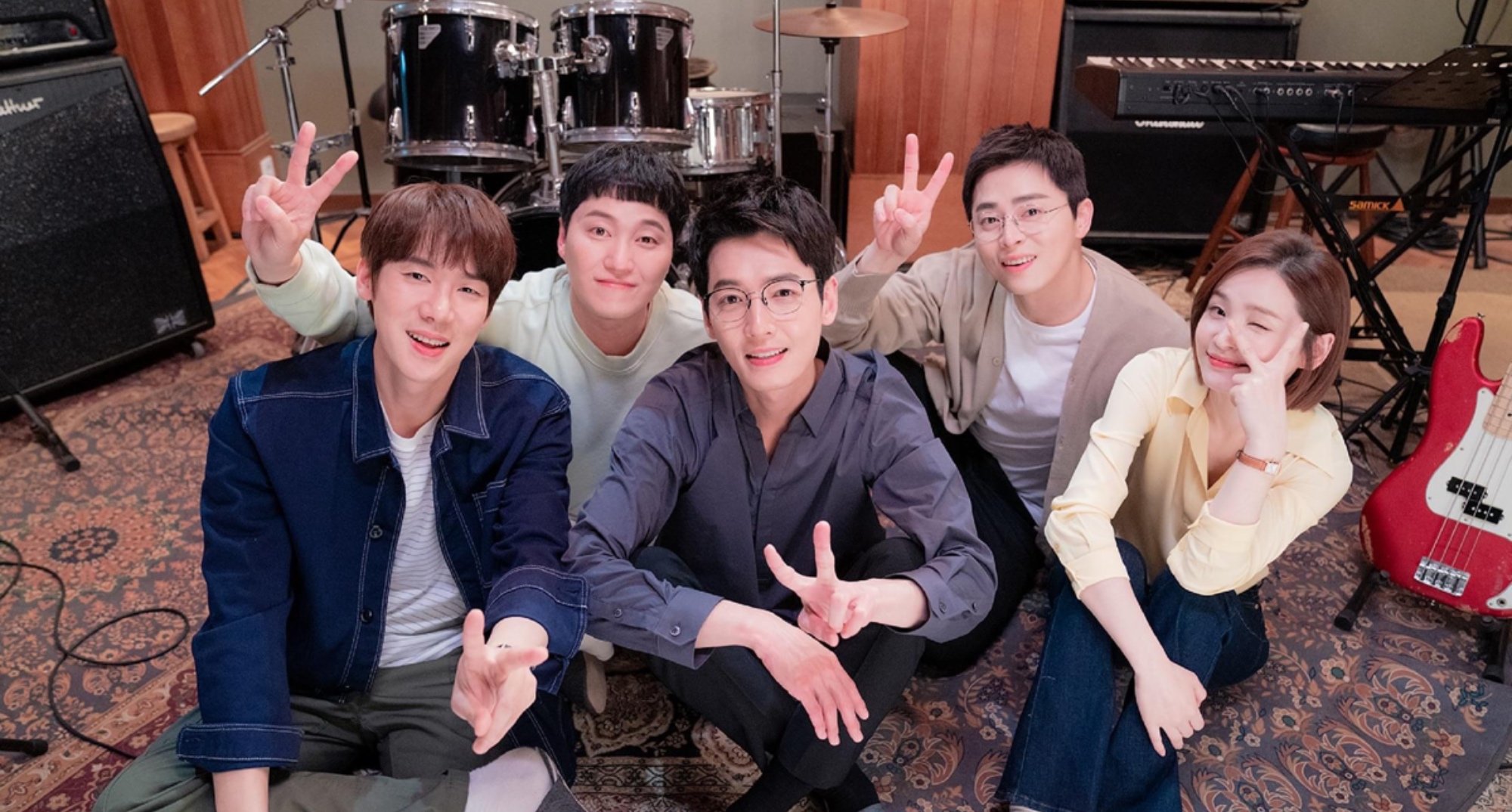 'Hospital Playlist' director and cast make a special announcement on Instagram
On Feb.17, the official Instagram for the K-drama posted a photo of director Shin Won-ho alongside the main cast. The post announced a special project led by Shin involving the actors, all smiles and posing with finger hearts.
According to PinkVilla, the caption reads, "Special news that came on HP day! <#Hospital Playlist> We are pleased to inform you that a bundled Blu-ray is being produced. From Season 1 to Season 2, and even special commentary by the actors! Someday, Coming soon~~~dae. We're going to do it, so please wait for a while!"
The K-drama's popularity and request by fans likely led Shin to start the project to give fans more of their favorite actors and characters. Certain details about the Blu-ray bundle are not yet revealed, like a release date. While the news explains the reunion photos on social media, fans cannot help but think of a Hospital Playlist Season 3 possibility.
Is 'Hospital Playlist' Season 3 with the main cast in the works?
Before the Blu-ray announcement, fans were jumping in joy under the speculation that the main cast teased a Hospital Playlist Season 3. On Valentine's Day, Kim Dae-myung posted a photo on Instagram alongside his co-stars dressed in their K-drama scrubs. Fans immediately noticed the photos were recently taken based on the actors' hairstyles.
After Shin's project announcement, the actors likely filmed a small segment or scene for the Blue-ray DVD and revisited the beloved characters. The possibility of a third season is up in the air as Yoo Yeon-seok is in talks to star in a new K-drama alongside Forecasting Love and Weather's Park Min-young.
According to Soompi, Yoo is still in talks about whether he will take up the role in MonWedFriTuesThursSat. Actor Jeon Mi-do stars in Netflix's Thirty Nine K-drama currently on the air. Fans have high hopes for a third season of Hospital Playlist with the main cast but will have to wait for an official confirmation.
The medical K-drama tells the story of five college friends turned doctors
Hospital Playlist gained favor from its audience for being a "Slice of Life" K-drama. A group of friends who met in medical school now work at the same hospital. Each character is an expert in different fields of medicine. The K-drama chronicles their daily lives and relationship as best friends.
Along the way, they support each other as they face difficult medical cases at work and turmoil in their personal lives. Hospital Playlist became a hit as it combined emotional storytelling with laugh-out-loud comedy. The K-drama became well renowned for the main characters covering popular songs as a band for an extra kick.