Host Mark L. Walberg Admits 'Temptation Island' Is 'Kitschy and Ridiculous': 'It's Not Brain Surgery'
Mark L. Walberg admitted that Temptation Island was ridiculous in 2014 when the famous tv personality thought the show was over.
He might look and sound like Bachelor host Chris Harrison and share a name with star actor Mark Wahlberg, but Mark L. Walberg is his own man. The tv host likes to joke that sharing these qualities with two famous people loses him "in the shuffle of their success." Many people who subscribed to the reality TV genre in the early 2000s recognize Walberg.
At one time, he was Fox's go-to host for anything in the reality genre. Having hosted a bevy of popular reality shows, the famous tv personality admitted that Temptation Island was ridiculous in 2014 when he thought the show was over for good. Have his sentiments changed since Temptation Island has returned to Fox?
Mark L. Walberg is known for hosting several reality tv shows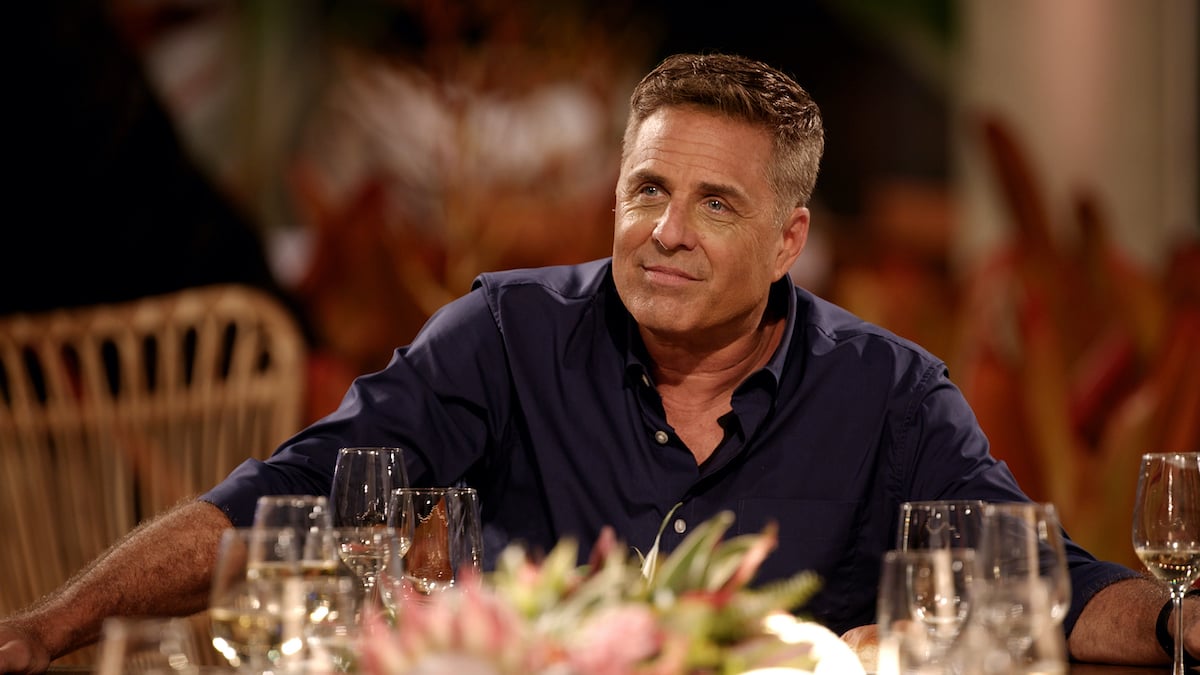 Many people might be familiar with Walberg because of his work on USA Network's Temptation Island, but most people don't realize that he hosted the original Temptation Island back in 2001. Walberg hosted the show for three seasons before it went off the air.
He then landed a gig hosting a game show called Russian Roulette which involved trivia questions, drop zones, and trap doors. Walberg hosted the game show for two seasons and moved on to his next projects.
The game show host's next project was hosting an antique show called Antiques Roadshow. The show's premise involved Walberg traveling across the country looking for priceless antiques since 2006. The show featured Walberg identifying his location through voiceover. The gig lasted until 2019.
Walberg has also served as the host of The Moment Of Truth and a post-finale of Joe Millionaire. In the latter, he interviews Evan Marriott about his time on the show. Walberg reprised his hosting duties for the Temptation Island revival, which he still hosts to date.
Walberg has a strategy for working with reality TV contestants
Walberg has had his fair share of reality tv and knows how to work with reality tv contestants. In a 2014 interview with Vulture, he gave out various strategies to working with contestants on tv shows and specifically on Temptation Island.
The host likened working on Temptation Island to being a lawyer. He said that "a lawyer never asks a question he doesn't know the answer to." Walberg said that at the end of the day, he would join the rest of the cast and crew at the bar and find out what was happening and what audiences wanted.
Walberg also said that he would sit with the cast around bonfires and talk to them about random topics such as the weather until their guard drops. He would then use this vulnerability to get the contestants to open up about what they were going through.
Walberg also found that cursing while taping tended to get results as the contestants knew cursing was frowned upon. They'd let their guard down and speak to him. The host said that if the contestants felt pressured, he would join them and have a beer — like he did in season two — to build rapport. The move will elicit an honest reaction from the guests as they got more comfortable with him.
Mark L. Walberg said 'Temptation Island' was 'not brain surgery'
Walberg's experience with reality shows gives him an edge on how the shows work. In Temptation Island, he serves as a relationship therapist. The show follows couples as they face the "will-they-stay-or-will-they-stray" type of scenarios.
In the interview, Walberg called the show "kitschy and ridiculous" and said that "it's not brain surgery." He, however, admitted that at that moment, whatever was going on was important to the couples, so "you kinda gotta go there with them."
Seeing as the interview was conducted in 2014, Walberg didn't expect that the show would get picked up for a reboot, and his sentiments might have changed over the years.