'Hot in Cleveland': Valerie Bertinelli Said 'All My Insecurities Came Out' Next to Her Co-Stars on the TV Land Sitcom
Valerie Bertinelli loved starring on 'Hot in Cleveland' but revealed in her new memoir 'Enough Already' that she frequently compared herself to her co-stars - and found herself lacking.
In her just-published memoir Enough Already, actor Valerie Bertinelli got honest about a number of things: her struggle with her body image, her marriage to rock star Eddie Van Halen, as well as her current marriage.
She also opened up about her stint on the TV Land sitcom Hot in Cleveland. While she loved her time on the show, the actor revealed that it caused her insecurities about her physical appearance to surface.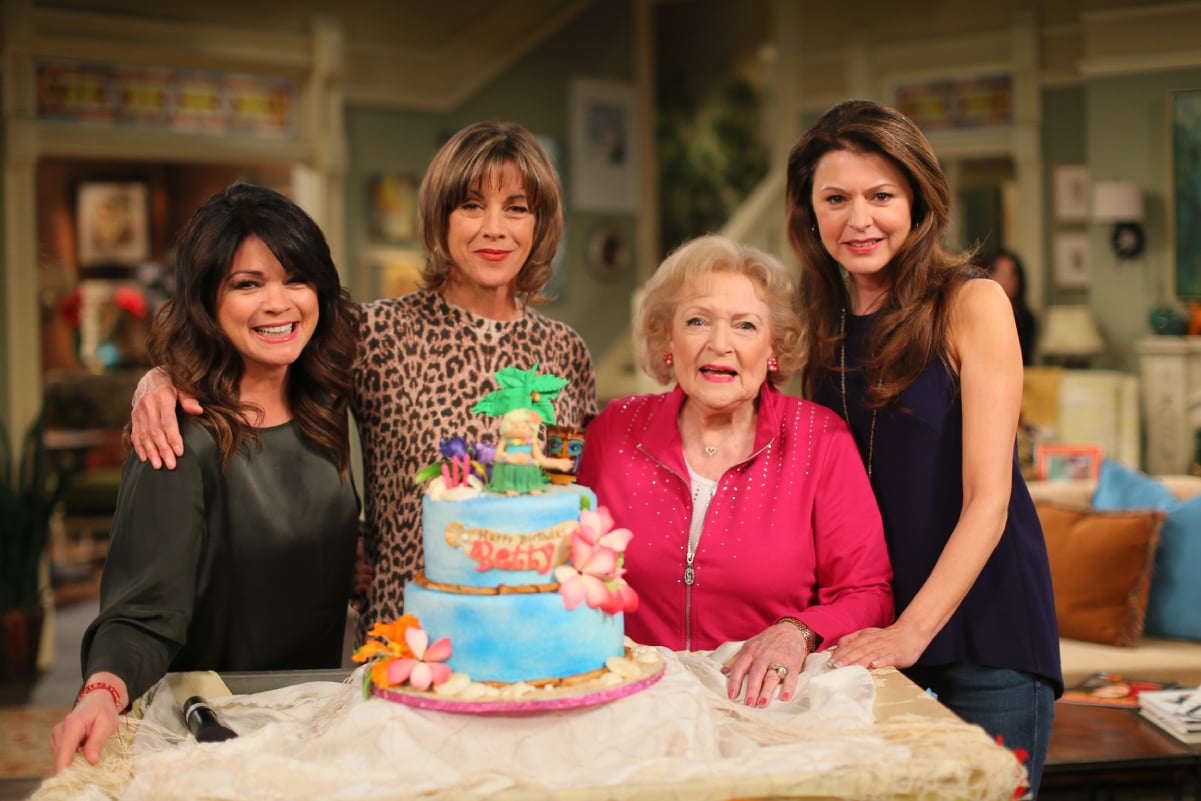 'Hot in Cleveland' was one of the best times in Bertinelli's career
Starring alongside Jane Leeves, Betty White, and Wendy Malick, Bertinelli revealed in her memoir that Hot in Cleveland was a highlight of her career.
"Hot in Cleveland," she wrote in Enough Already, "was a gift that turned into five years of pure joy. Do you hear that? I used the world 'joy.' Not just that. I called it pure joy. And it was. The script came to me at the end of 2009. … I read the script about three L.A.-based women working in show business whose plane to Paris makes an emergency landing in Cleveland, Ohio, where they decide to stay and rent a house that comes with an eccentric older caretaker living a full and active life despite her age."
Although the actor spent nine years on the 1970s and '80s sitcom One Day at a Time, which launched her career, she called Hot in Cleveland "the best working years of my life."
Bertinelli admitted she felt insecurities next to her co-stars
When Hot in Cleveland premiered on TV Land in 2010, Bertinelli was 50 and wondered if she was "still viable in Hollywood." Starring on the series with Malick and Leeves, the actor said, she found herself constantly comparing herself to them and found herself lacking.
"Whether I was a size 2, an 8, or a 14, I was still me," she wrote. "That was never more apparent than when I started working with Wendie Malick and Jane Leeves on Hot in Cleveland. Both women were tall, skinny, beautiful, and gorgeous, and I thought, 'Here I am again, the one with the hourglass figure, short and round.' All my insecurities came out."
Valerie Bertinelli said a 'Cleveland' designer noticed her negative self-image
The actor added that her low self-image wasn't lost on Cleveland's costume designer, relating an incident that took place when she discovered she would have to wear "a little black dress" along with her co-stars for a scene at the wedding of Betty White's character, Elka.
"After getting dressed, I stood in the wardrobe room trying not to cry," she recalled. "I had seen the two other women looking tall and skinny and stunning, and there I was, short fat, and round."
She asked the show's costume designer, Lori Eskowitz-Carter, "Do I have to wear the same dress as them? Couldn't I wear one that's not so tight?" Bertinelli described the designer's "pained" reply: "Valerie, you are beautiful. Why do you do this to yourself? Why don't you believe that you are beautiful?"
Now, years later, the conclusion Bertinelli arrived at in her book to Carter's question is "It's the stories we tell ourselves. … I have to consciously remind myself that it doesn't make sense, and in its place, I need to create a new, more rational, and healthier narrative."