'House of Gucci': How Did Adam Driver's Character Maurizio Gucci Die?
Adam Driver will star alongside Lady Gaga in Ridley Scott's upcoming movie House of Gucci. Learn the true story of what happened to Maurizio Gucci, Driver's character in the film, plus what fans can expect when House of Gucci comes out this November.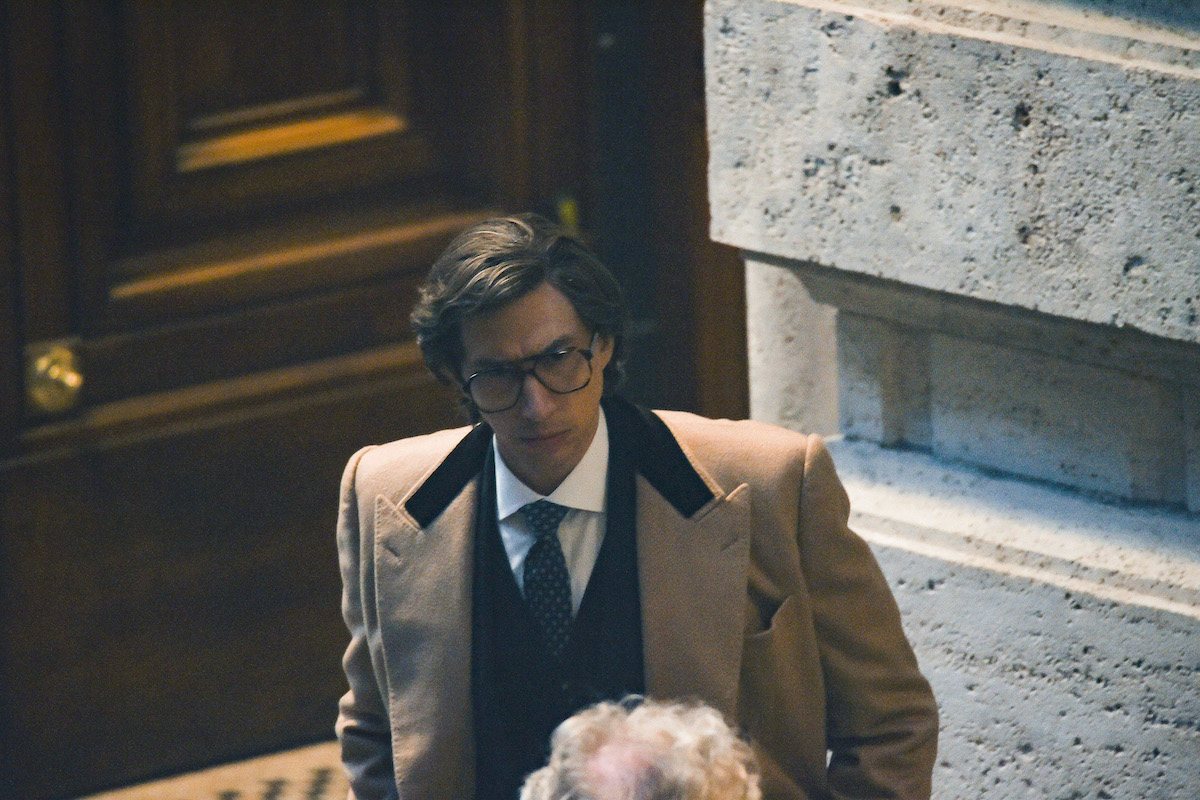 Adam Driver movies based on real-life
House of Gucci isn't Driver's first foray in biographical movies. In 2016, Driver played Jesuit priest Francisco Garupe in Martin Scorsese's film Silence. Before his death in 1963, Garupe traveled to Japan as a Catholic missionary. 
Driver also played Flip Zimmerman in BlacKkKlansman, who is based on an actual person. The real-life Zimmerman played an integral part in Stallworth's infiltration into the KKK in the 1970s. 
Zimmerman isn't the real name of Ron Stallworth's former partner. Director Spike Lee was unable to use the cop's actual name because it has never been revealed. Still, that doesn't make Driver's role in the film any less authentic.
Now, Driver is once again playing a character based on a real person in Scott's House of Gucci. 
Maurizio Gucci's death in March 1995
House of Gucci will feature Driver as Gucci, former head of the famous fashion house. According to Forbes, Gucci was fatally shot by an unknown gunman on Mar. 27, 1995. Gucci died in the building where he worked in Milan. 
Later, it was revealed Gucci's ex-wife Patrizia Reggiani was responsible for hiring the gunman. In what she called a "moment of weakness," Reggiani confessed her desire to have her husband killed to Giuseppina (Pina) Auriemma, a self-proclaimed sorcerer.
Gucci's assassin was eventually identified as Benedetto Ceraulo. While Reggiani nor Ceraulo ever admitted to ordering the murder-for-hire, Ceraulo was issued a life sentence in November 1998.
Meanwhile, Reggiani was sentenced to 29 years in prison. She only served 18 years of her sentence. 
'House of Gucci' trailer and release date
Gaga will play alongside Driver as Gucci's infamous wife ex-wife Reggiani. House of Gucci will also star Jeremy Irons, Jared Leto, Al Pacino, Jack Huston, and Reeve Carney. 
The thriller movie will highlight Gucci and Reggiani's marriage and divorce, plus Gucci's assassination in 1995. Reggiani and Gucci got married in 1973, but eventually had a falling out. 
One day, Gucci told Reggiani he was going on a business trip, but he never returned. In reality, Gucci left Reggiani for a younger woman. Their lengthy separation was very public, lasting until their divorce in 1991. 
RELATED: Adam Driver Dreaded Every Scene in Noah Baumbach's 'Marriage Story'
House of Gucci will come out on Nov. 24, 2021. At this time, there is no trailer for House of Gucci. However, many fans have been obsessing over photos of Gaga and Driver from the set in Italy. The most popular include a picture of Driver lifting the singer into a boat. Another popular image depicts the duo in the snowy mountains wearing bulky sweaters. 
Thanks to Gaga's Instagram, fans know the movie wrapped. "That's a wrap, Rid," the pop star shared on Instagram. As an extremely private person, Driver is not on social media and has not spoken publicly about the film yet. Stay tuned to Showbiz Cheat Sheet for updates on Driver's latest film.