Is 'House of Mouse' on Disney+?
Mickey Mouse was the star of 'House of Mouse,' where he appeared as a successful dinner club owner. Here's what we know about this animated original.
Mickey Mouse is the star of several Disney cartoons, including Mickey Mouse Clubhouse and The Wonderful World of Mickey Mouse. For the animated series House of Mouse, this character appeared as a club owner, hosting fan-favorite Disney characters for a night of fun. 
Is House of Mouse available on Disney's streaming platform? Here's what we know about this early 2000s special.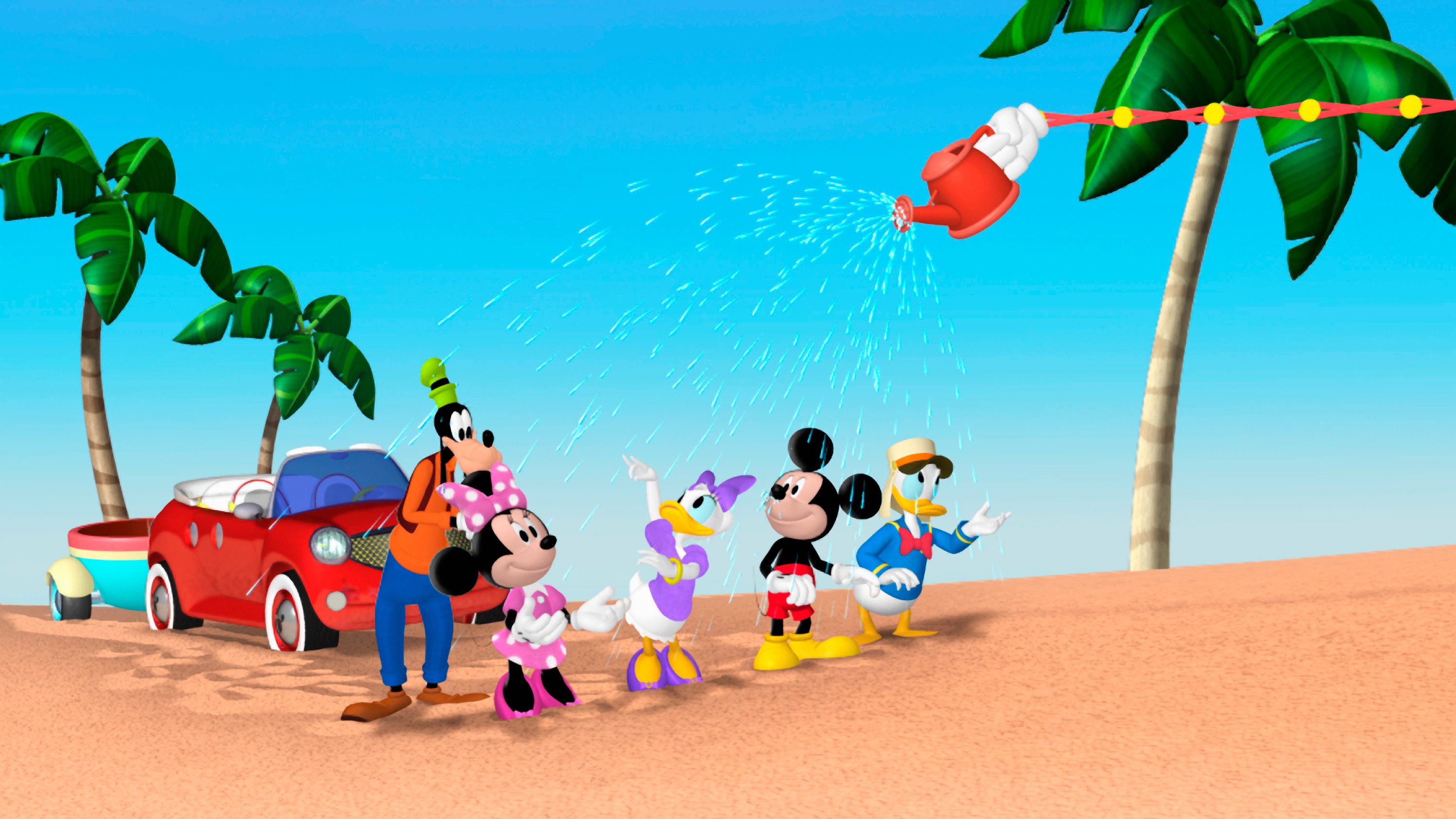 'House of Mouse' is an animated series produced by Walt Disney Television Animation (now Disney Television Animation)
What do Disney cartoons do for a night out? Some of them visit the "House of Mouse," Mickey's dinner club that features fun animated clips and appearances from an all-star cast of Disney characters. The original animated series, House of Mouse, originally aired from 2001 to 2003. 
Throughout the episodes, fans saw Mickey Mouse, Lady and the Tramp, Belle from Beauty and the Beast, and even fan-favorite villains gathered together for some food and laughs. Over 50 episodes were released in conjunction with the Walt Disney Company. 
Is 'House of Mouse' on Disney+?
The Walt Disney Company owns House of Mouse. However, this series is not available on the company's streaming platform. Because House of Mouse is not listed on Disney+, this series will most likely not premiere on the subscription service soon. 
That doesn't mean it's entirely out of the question, though. In the meantime, there are other ways of watching this Disney classic, including some clips uploaded to YouTube. For a short time, Mickey's House of Villains was available on American Netflix.
Although House of Mouse is not currently available for binge-watching, there are other cartoons featuring Mickey Mouse, Donald Duck, Goofy, and all of their friends. That includes the Disney+ original series, The Wonderful World of Mickey Mouse.
"Fans are in store for a mouse-terful combination of laugh-out-loud comedy, modern settings, timeless stories, new music, and the unmistakable art style of the Mickey Mouse shorts, which put a contemporary twist on a classic look that harkens back to Mickey's 1928 beginnings," a statement from D23 reads.
Not every Disney-created series is available for streaming on Disney+
House of Mouse isn't the only Disney original missing from the streaming platform. Some fans noticed Disney XD shows, like I'm In The Band, and even movies like Ella Enchanted are  unavailable. 
Due to "pre-existing agreements," some of Disney's iconic movies were not available on Disney+ at its launch date. That includes Marvel movies like Ant-Man and the Wasp, Star Wars movies like Solo: A Star Wars Story, and live-action films like Mary Poppins Returns, which were originally available on the rival streaming platform, Netflix. 
All of those films have since made the switch to Disney+. As a response to the coronavirus (COVID-19) pandemic, some projects were released exclusively for Disney+ subscribers, including the animated Pixar film Soul.
To learn more about Disney's streaming platform and to subscribe, visit their website.