Who Are the 'House of Gucci' Family Members Featured in the Movie?
House of Gucci puts family legacy and power under a microscope. The world has heard of the famous fashion brand Gucci, but there's a dark story of crime hidden behind the riches. House of Gucci introduces a cast of characters that some audiences might not be familiar with. Here's a look at each of the House of Gucci family members that are explored in the new movie that's getting a good deal of Oscar buzz.
'House of Gucci' is based on a true story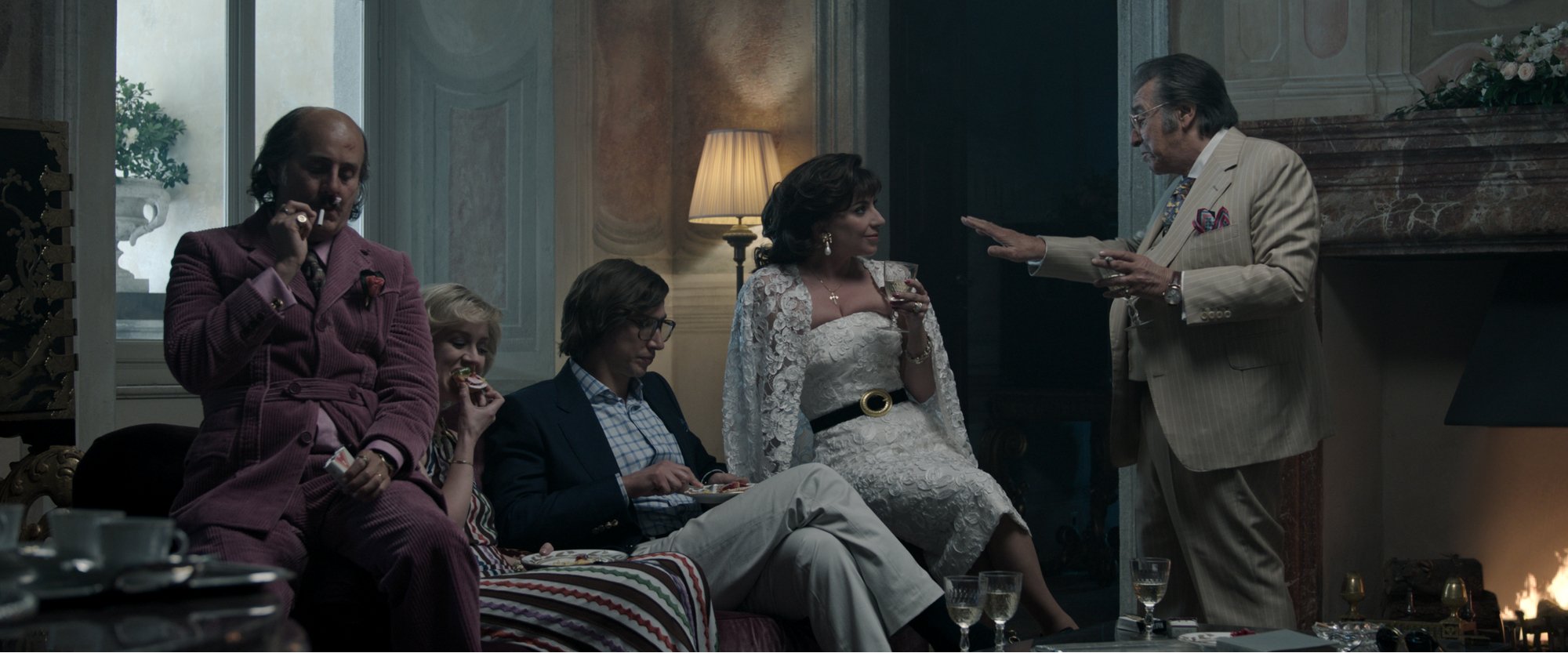 Ridley Scott directs a screenplay written by Becky Johnston and Roberto Bentivegna. It's based on Sara Gay Forden's 2001 book The House of Gucci: A Sensational Story of Murder, Madness, Glamour, and Greed. It follows Patrizia Reggiani (Lady Gaga) who meets Maurizio Gucci (Adam Driver) and marries into the family. She wants to be a real force at Gucci and is willing to do anything necessary to obtain the power she craves.
However, many moviegoers have asked the question: is House of Gucci based on a true story? Forden's book is non-fiction and is based on true events. The characters that lead the story were absolutely real, making the story that much more enthralling to audiences. Reggiani is still alive today.
All 'House of Gucci' family members in the movie
Patrizia is one of the lead characters in House of Gucci and is played by Gaga. However, she wasn't born into the Gucci family. She came from humble beginnings before her mother married a transportation tycoon, which brought her into the life of an Italian socialite. Patrizia married Maurizio and they had two daughters named Alessandra and Allegra.
Maurizio is played by Driver. He's the grandson of Guccio Gucci, who founded the design house. He was the final Gucci family member to run his family's company. Maurizio was involved in Gucci's relaunch to increase brand awareness and respect.
Aldo Gucci (Al Pacino) was Guccio's oldest son. He brought the company to the U.S. to create an international presence. Aldo was responsible for growing the business through stores across America. He's also Maurizio's uncle. The uncle and nephew duo worked together for a short time.
Rodolfo Gucci (Jeremy Irons) is another one of Guccio's sons, making him Aldo's brother and Maurizio's father. He worked in the family business, but he was more focused on his stage-acting career. Rodolfo performed under the name Maurizio D'Ancora. However, he ultimately went on to run the business with Aldo.
Paulo Gucci (Jared Leto) is Aldo's son, but he has a rocky relationship with the Gucci family business. He once acted as the company's chief designer, although he had a smaller role in the company otherwise. Paulo's professional woes and personal troubles blended together to cause a lot of issues with his fellow family members.
Does the family still own Gucci?
Maurizio is the last Gucci family member to own the company. Marco Bizzarri is the current Gucci CEO. Nevertheless, the Associated Press interviewed one of Maurizio's second cousins named Patrizia Gucci. She expressed the family's disappointment in the House of Gucci film adaptation.
"We are truly disappointed," Patrizia said. "I speak on behalf of the family. They are stealing the identity of a family to make a profit, to increase the income of the Hollywood system … Our family has an identity, privacy. We can talk about everything, but there is a borderline that cannot be crossed."