'House Party': Famous Dance Battle Was Totally Unscripted
During hip-hop's Golden Age, there was a string of movies that drew swarms of young people to the theater. House Party arrived in March 1990 with rap duo Kid 'n Play as the leads, kicking off a franchise that put a bevy of Black stars front and center. Martin Lawrence, John Witherspoon, Full Force, Robin Harris, Tisha Campbell, and A.J. Johnson rounded out the cast, with the Campbell and Johnson playing love interests for Kid and Play.
House Party is a classic, and the film's unforgettable dance scene was imitated everywhere back in the day. But the entire sequence was not planned.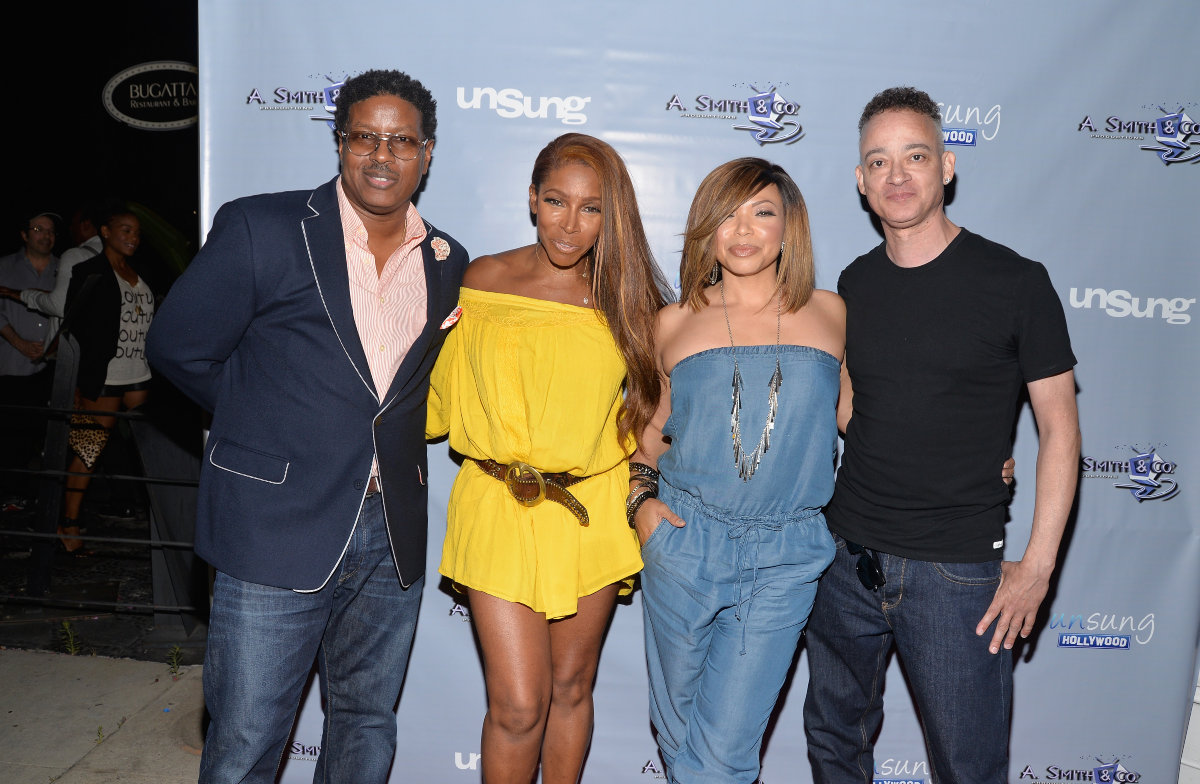 'House Party' cast had a reunion
IMDb's Hollywood Homecoming series welcomed cast members from the original movie to a virtual reunion. Christopher "Kid" Reid, Christopher "Play Martin," A.J. Johnson, Full Force (Bowlegged Lou, B-Fine, Paul Anthony), Groove B, Chill, and director Reginald Hudlin signed on to reminisce about the film's interesting before, during, and after moments.
Hudlin broke down House Party's origins and said he gleaned the idea from a Luther Vandross song. He was a college student at the time, and when "Bad Boy" came on the radio, a light bulb went off.
Johnson revealed that she and Campbell went to the audition and hid in the bushes so they could try out as a team. It worked. Johnson got the part for Sharane and Campbell played Sydney.
Kid shared that Harris' character reminded him of his real-life father, and the two actors had a special bond. But for everyone, shooting the film involved some improvisation and creative liberties.
A.J. Johnson says dance off was unplanned
Johnson, who used to be a Fly Girl on In Living Color, came into the project with dance and choreography experience. She'd starred in music videos and brought in her stepping skills from college. When they shot the actual house party in House Party, the dance battle took on a life of its own.
"The dance scene was not in the script," said Johnson. She said she told Hudlin there needed to be a dance off and showed him a few steps. She and Campbell put something together that would match up with Kid 'n Play's moves. That hand-flicking and body pop combination that Sharane and Sydney performed came courtesy of Johnson's own homegrown repertoire. She'd been doing it for years and added to their set.
And Kid 'n Play pulled from their stage routine which featured dances they'd been doing on tour — including their signature kick-step. Set to Full Force's "Aint My Type of Hype," the entire sequence was filmed to capture all four from head to toe. The steps are often duplicated at parties and in internet videos, and the song is one of Full Force's biggest hits.
Where to watch 'House Party' now
It's been more than 30 years since the first movie dropped, but all four House Party films are available to stream on HBO Max. Kid 'n Play star in parts 1-3, as they declined to be in the fourth installment. Fans can keep up with them, Full Force, Johnson, and the rest of the cast on social media.
RELATED: Kid From Kid 'n Play is Giving Us Instagram Feel-Good Posts We Need Right Now