How Aaron Rodgers and Shailene Woodley Have Been Keeping Their Relationship So Private and Are They Really Engaged?
The internet was buzzing on Feb. 6, when Aaron Rodgers won the NFL MVP award and during his acceptance speech said that he "got engaged" in 2020 before thanking his fiancée.
Social media exploded as fans were surprised by the news since many had just found out a few days earlier that he was dating Big Little Lies actor Shailene Woodley. So how did one of the most famous quarterbacks on the planet and a Hollywood movie star keep this a secret and why many are questioning if Rodgers was being totally honest with that big announcement.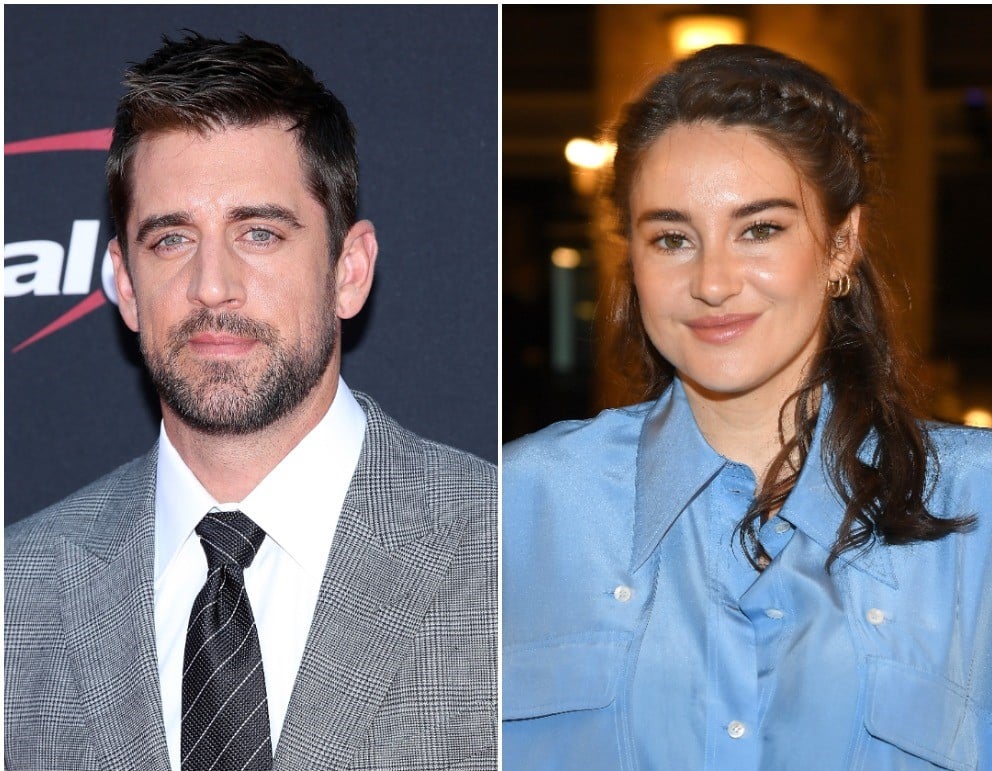 Danica Patrick introduced Aaron Rodgers and Shailene Woodley?
In July 2020, Danica Patrick's rep told Page Six that the former NASCAR driver and Green Bay Packers signal caller were "no longer together" after nearly two years of dating.
Reports swirled that Rodgers got cozy with Woodley during a celebrity golf tournament in Lake Tahoe from July 6 through 12. There were also claims that Patrick introduced them and was "devastated" over the news.
A tipster told TerezOwens.com: "It seemed like Aaron had found his perfect partner in Danica Patrick. Danica had no idea when she introduced actress Shailene Woodley to Aaron that Shailene would make a play for him. Shailene and Aaron were quite cozy in Tahoe. Looks like Aaron traded to a much younger girlfriend. Danica is devastated by Aaron's betrayal."
How they've been keeping things 'low key'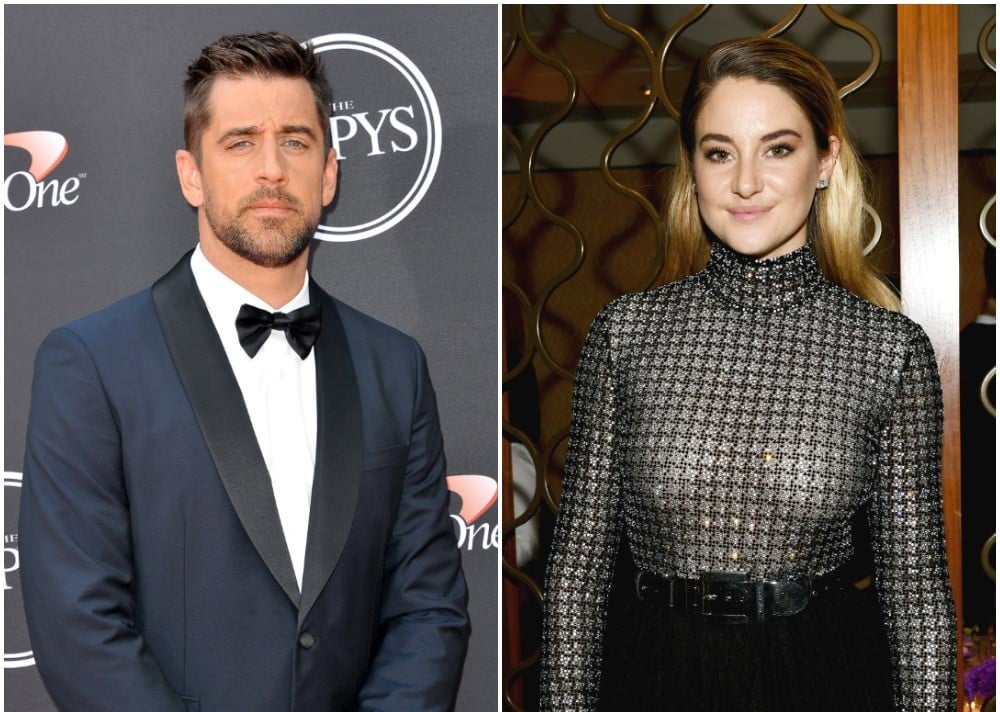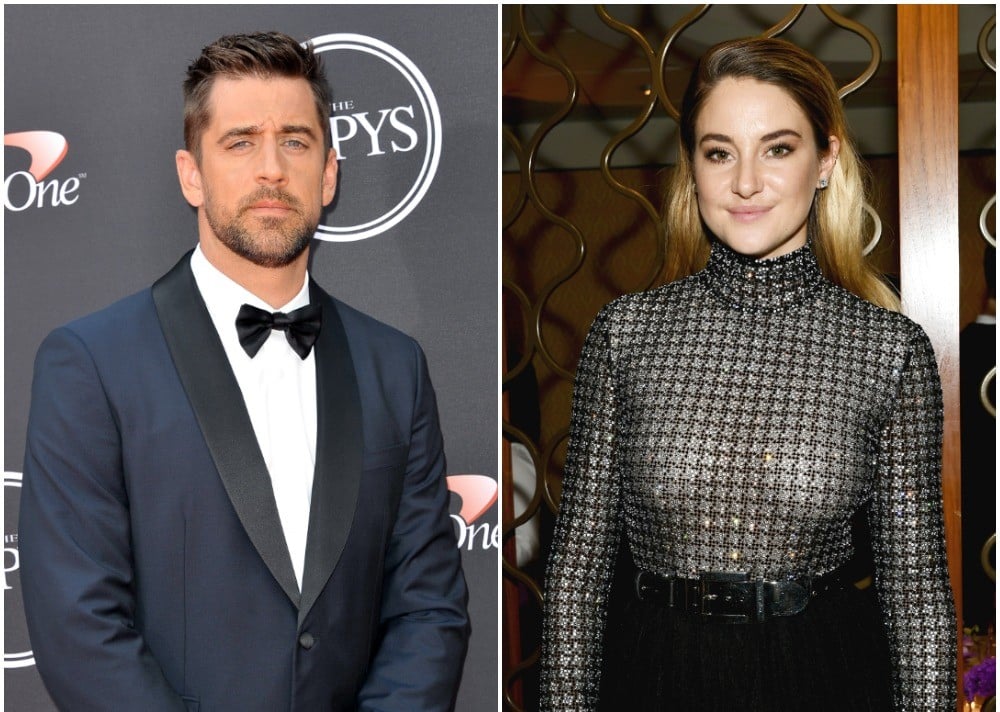 However, the romance rumors quickly died down and fans thought if there was ever anything going on between them it had ended. That is until Feb. 2, when a source told E! News that they were still together and had just been keeping things "private and low key." The insider claimed that their relationship had been off the radar for months because it's been long-distance. During the regular NFL season, Rodgers was in Wisconsin while Woodley was working on-set in Montreal to film Misanthrope.
"They have seen each other and been in touch," the insider said. "They continue to talk and see each other when they can. They are both focused on their careers but they also make time for each other." 
It makes sense if they wanted to keep things under the radar especially since Rodgers stated that he had a difficult time "living out a relationship in the public eye" when he dated Olivia Munn.
Rodgers announced that he's engaged, thanks his fiancee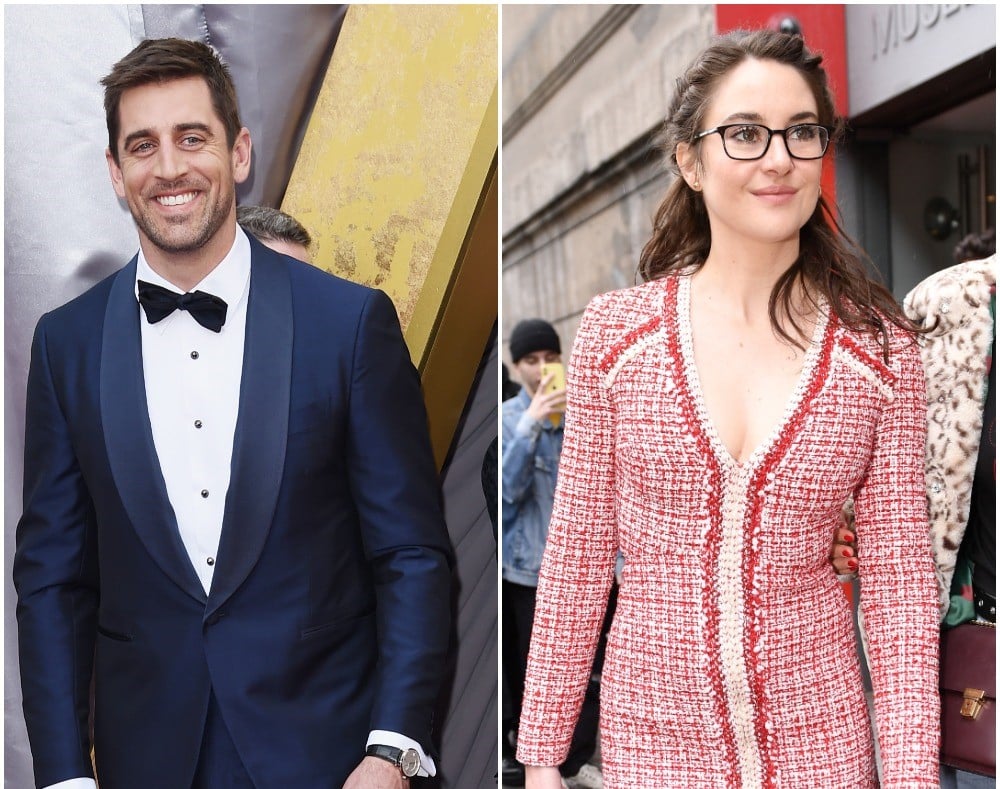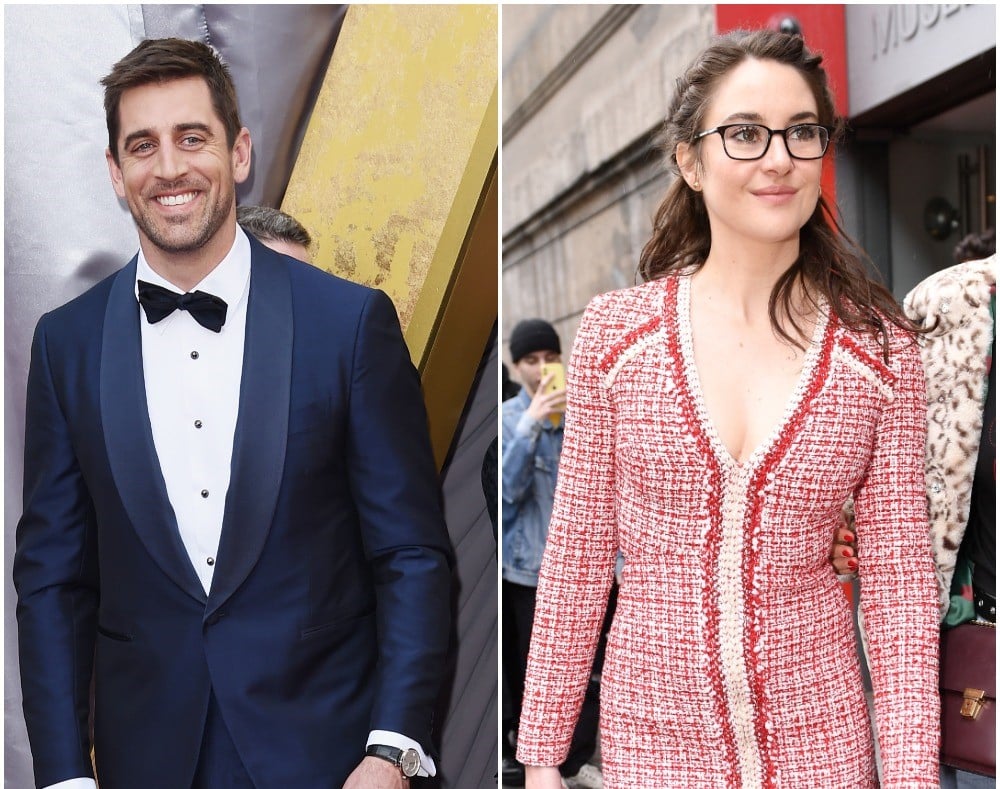 It was announced at the 10th Annual NFL Honors that Rodgers won his third MVP award. But the big news came during his speech when he casually dropped a bombshell that he got engaged.
"It's an honor to win this award for the third time," Rodgers said. "2020 was definitely a crazy year, filled with lots of change, growth, some amazing, memorable moments, 180 straight days of having my nose hairs scraped, playing for very little fans or no fans the entire season, I got engaged, and I played some of the best football of my career."
Viewers at home who weren't sure they heard him right then got confirmation when the athlete thanked a few people including his fiancée.
After the initial shock wore off, not everyone was convinced that Rodgers was being truthful about being engaged for a few reasons.
Some thought it was a little tongue-in-cheek since the quarterback is known for being mischievous from time to time and had a sly smile on his face. He never mentioned Woodley's name either but instead thanked other stars like Jodie Foster, which is why some felt that Rodgers may just be tired of seeing his dating life make headlines and decided to troll us.
But for the doubters, a source confirmed to E! News: "They can't wait to get married and they want it to happen soon. They had a very intense connection from the beginning. They both knew early on that it was something special and different from what they had experienced in other relationships. It's a quick engagement, but for those that know them, it didn't come as a surprise."