How About a Pat Benatar Biopic Starring Anne Hathaway?
With the recent cinematic craze surrounding musical biopics – especially those centered on the 70s and 80s rock & roll culture – it only seems fitting that Pat Benatar would be the subject of an upcoming film.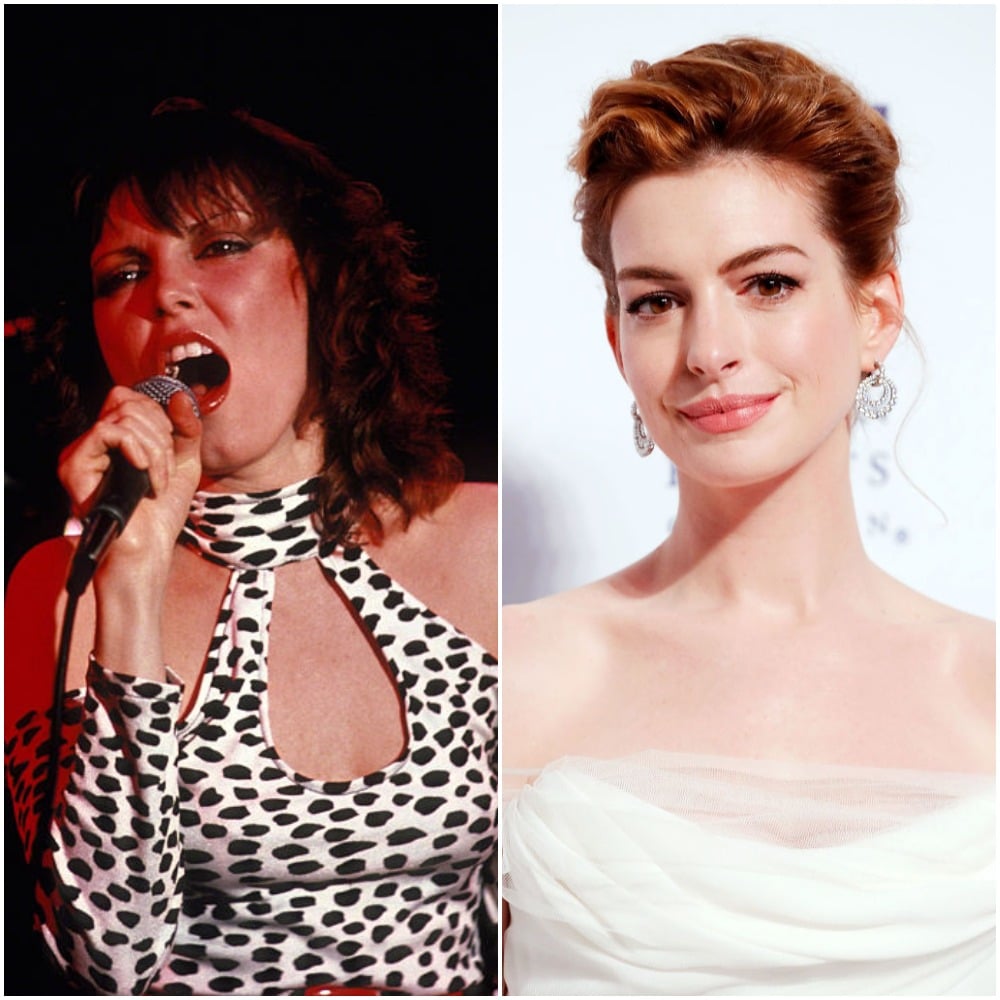 From The Dirt and Bohemian Rhapsody to the soon-to-be-released Rocketman movie, biopic culture has heavily favored male musicians and their journeys to stardom, personal struggles in the spotlight, and, of course, their major billboard hits. So, isn't it time that a female rocker gets placed front and center?

While 2010's The Runaways told the story of Joan Jett and Cherie Currie, the film was released to select theaters only and did not receive the media attention or budget that these recent biopics have been so lucky to have. Thus, it's time for a big-budgeted musical biopic starring a female rocker.
From "Hell Is for Children" to "Love Is a Battlefield," "Heartbreaker," and "Hit Me With Your Best Shot," what female 80s rocker has a more iconic soundtrack to her life. And what star is better equipped than the actress whose pipes snagged her an Oscar for Les Miserables?

Why a Pat Benatar biopic would be an incredible movie

Putting her musical successes aside – including four top ten Billboard Hits and 17 Top 100 songs – Pat Benatar's life story is quite fascinating. Pat Benatar trained as a Coloratura – an operatic singer frequently employing runs, trills, and wide leaps – and planned to attend Julliard to perfect her skill. However, she changed her mind and attended the State University of New York at Stony Brook, studying Health Education.

Pat Benatar would go on to quit her job in 1971, jet-set on becoming a singer after watching Liza Minnelli perform in Richmond. If the movie chose to include this fascinating factoid, viewers would get to see someone play Liza Minnelli as well: a two-for-one!
Pat Benatar, before rising to national stardom, recorded Pepsi commercials and frequently performed at the Catch a Rising Star Comedy Club. In 1978, she headlined New York City's Tramps nightclub, where she was heard by several representatives from major recording companies. One of the representatives – Terry Ellis – later signed Benatar to Chrysalis Records.

Pat Benatar would come to work alongside her future husband, Neil Giraldo, for the first time on the 1980s hit "We Live for Love," which Giraldo wrote. Their romance has had its ups and downs; thus, the two boast a rock & roll love story that could be easily dramatized for the screen. Furthermore, yet another great actor would have to play Neil Giraldo, merely providing this biopic with more potential to succeed.
Why Anne Hathaway should play Pat Benatar in the biopic

Anne Hathaway is one of Hollywood's "It girls," who seems capable of slaying every role she takes on. From Ocean's 8 to the upcoming comedy The Hustle, Anne Hathaway has proven that she has quite the flair for comedy, as well as roles demanding a little seductive nature.

Anne Hathaway has also proven her competency when it comes to singing, as she nailed "Somebody to Love" in Ella Enchanted and won the Oscar for her performance of "I Dreamed a Dream" in Les Miserables. While Anne Hathaway has yet to play a leather donning, motorcycle jacket wearing rocker, it seems like the next big step.
The role would permit the actress to fortify her singing competency in Hollywood, and take a step towards a character rather disparate from the dispositions she tends to embody. Fans of Pat Benatar would be wary of entrusting the star's legacy to anyone; however, someone, as committed to their art as Hathaway, stands a chance at gaining critical and audience acclaim.