How Did Allison Williams and Fiancé Alexander Dreymon Meet?
Allison Williams rose to fame as Marnie in HBO's quirky hit series Girls, but in the years since, she's proven herself to be a queen of modern horror flicks. A celebrity who knows how to keep her personal life under the radar, Williams rarely speaks out about her love life and private plans.
Still, fans are interested in the star's life and career, and after Williams became a new mother in 2021, a swell of curiosity rose. As it turns out, the M3GAN star has been in a committed relationship since late 2019 with a man who is also an actor.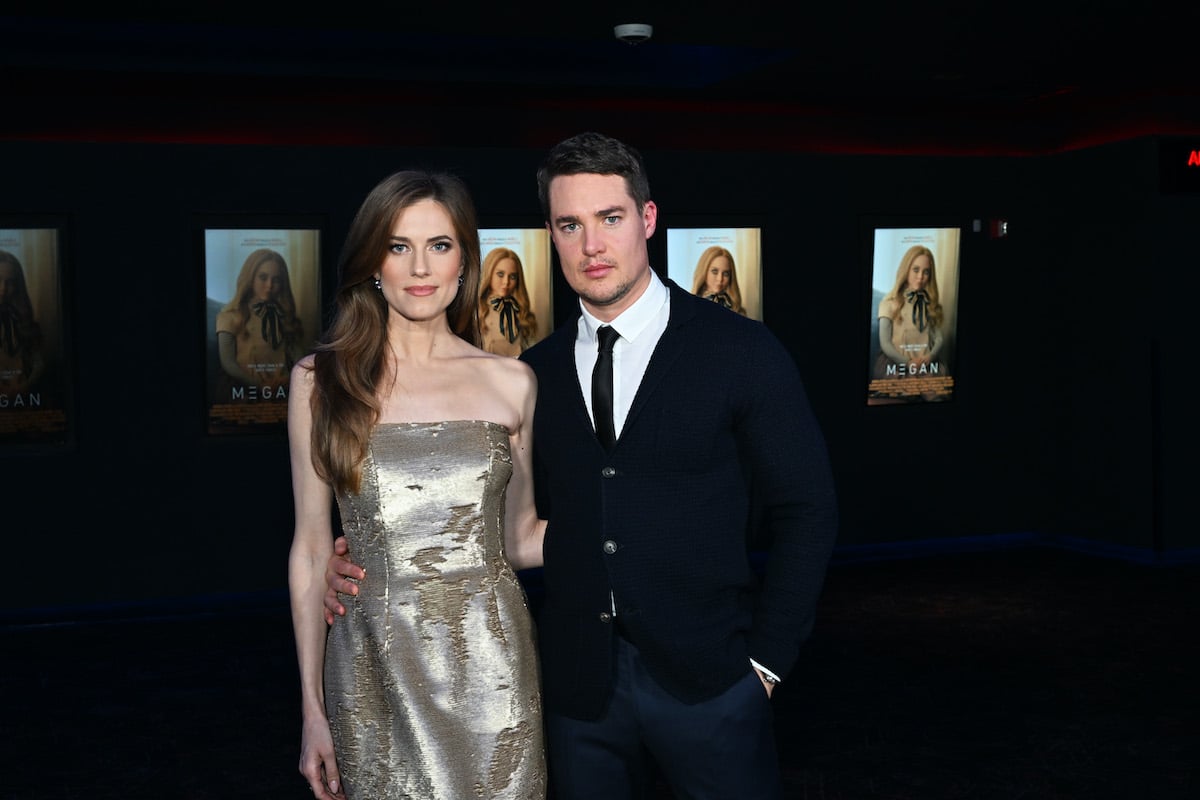 Allison Williams first met her fiancé in 2019
Williams is the daughter of famed newsman Brian Williams. Born in 1988, Williams knew from a very early age that she wanted to act, getting involved in improv comedy sketches and finding work wherever she could.
In 2012, according to IMDb, Williams was cast as Marnie Michaels in HBO's Girls, a role that would introduce her to many fans all around the world. She acted on the controversial show until it went off the air in 2017. In the years that followed Girls, Williams chose several interesting roles, including the 2017 horror film Get Out.
She also appeared in the 2019 horror film The Perfection, following that up with an appearance in the Swedish thriller Horizon Line. It was on the set of Horizon Line that Williams met her now-fiance, Alexander Dreymon. According to People, the two started quietly dating after establishing their connection on set, choosing to keep their romance low-key in order to avoid the media spotlight.
What do fans know about Alexander Dreymon?
While Dreymon isn't as established in Hollywood as Williams, he's also a successful working actor. As reported by People, Dreymon is best known for his work in the TV series The Last Kingdom. He portrayed Uhtred of Bebbanburg for five seasons until the show wrapped in 2022.
He's also a veteran of the American Horror Story franchise, appearing in five episodes of American Horror Story: Coven in 2013. Dreymon enjoyed an international upbringing, spending time in France, Switzerland, and the United States as a young man.
An avid horseman, Dreymon studied acting at London's Drama Centre. Although he didn't become a working actor right away, Dreymon was eventually able to break through to the big time, landing a succession of roles in television and film projects. Ultimately, his work in film brought him into Williams' path – and they enjoyed instant chemistry.
Allison Williams and Alexander Dreymon welcomed a baby in late 2021
Dreymon and Williams quietly dated for about a year and a half before welcoming a baby son in late 2021. According to W Magazine, Williams and Dreymon decided to name their son Arlo. The publication noted that the young family was spotted vacationing in the Bahamas in early 2022 by a source who noted that the family "seemed to be very happy and very much in love."
Another source told W Magazine that Williams and Dreymon prefer to keep their family out of the public eye, noting, "They are both private people individually, and they made the decision to keep this happy news to just a small circle of family and friends."
In December 2022, reports started swirling that Williams and Dreymon had gotten engaged, with Page Six confirming their engagement on December 9. These days, Dreymon and Williams are still happily together, raising their son and working on their careers – all while happily remaining out of the limelight.