How and When Robert Downey Jr. Should Return to the MCU
When and how Robert Downey Jr. must return to the MCU. The way in which Tony Stark comes back is pivotal to the landscape's success.
Rumor has it that Robert Downey Jr. will return to the MCU if Disney can afford whatever astronomical asking price the actor has allegedly put forth. While "news" about the actor's salary demands may be false — just another story propagating the rumor mill and building more hype around an over-hyped franchise — let's consider that a return is desirable and plausible. Let's consider, for a moment, that Robert Downey Jr. is debating walking back onto a Marvel set as Tony Stark. How should he make his reentrance and, maybe more important, when should he hop into that Iron suit once more…for old times' sake?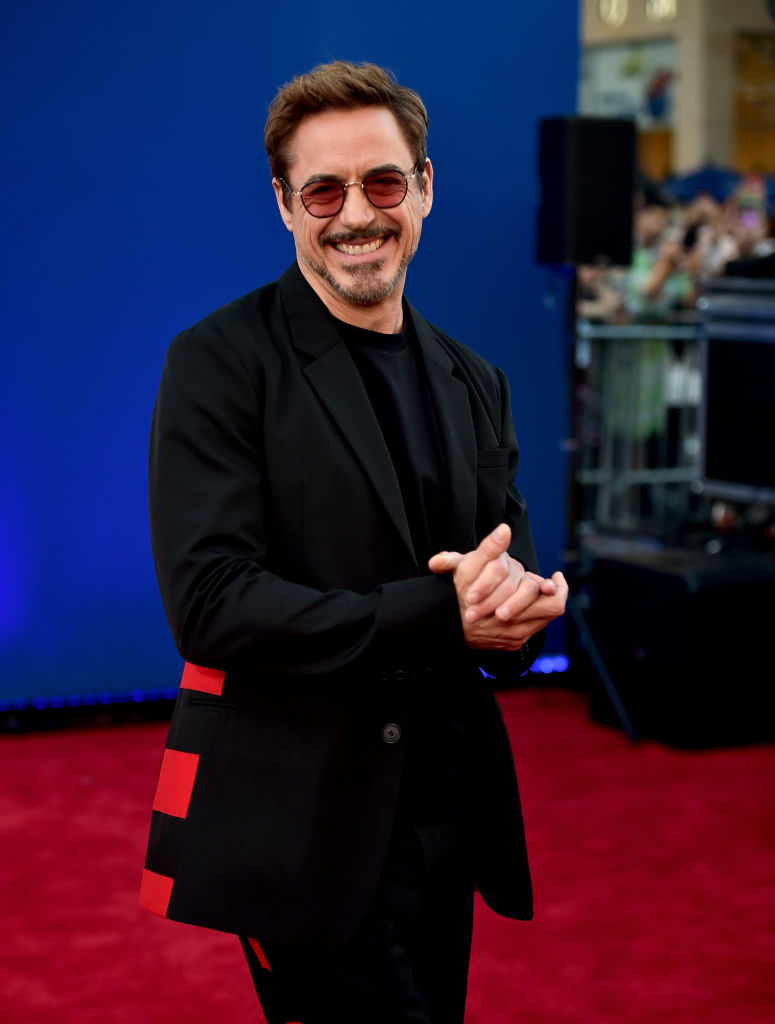 When Robert Downey Jr. should return to the MCU  
If Robert Downey Jr is going to return to the MCU, he must wait until all hope is lost — until the raging online discussion surrounding Iron Man's return quiets to a mumble — until the boiling conversation becomes a mere simmer. Until the MCU's flame is breaching extinguishment, until what remains of Kevin Feige's hair is entirely gray, and RDJ begins sporting New Balance. 
Robert Downey Jr. has to wait a minimum of a decade, if not more, for his return to hold weight. An immediate reprisal would be in the service of fan satisfaction, and it would diminish the significance his Endgame sacrifice currently carries. Death matters because it is final; you take away the finality, and it ceases to retain its value. 
While the MCU could find a way to bring Stark back via time tinkering or multiverse magic, such needs to be put off until his death is no longer the sole embodiment of his current standing — until his death becomes a piece of his journey, as opposed to the representation of it — the mark he has left on the franchise. So, as for when Robert Downey Jr. should return, the MCU needs to give it time. As for how, one option seems like it would fit with the MCU's shtick — a never-ending balancing act of humor, action, and sentiment. 
What if RDJ returns as a Clint Eastwood-esque Tony Stark? 
RDJ's Stark is known for his wit and his arrogance. And, though he became a little less of an egotist throughout the Infinity Saga, imagining the character as an old confident man who doesn't take anyone else's crap isn't too difficult. He just needs to be a tad less intimidating than Eastwood in Gran Torino, as such may be a bit too much for the Marvel demographic. The MCU will need to employ some parallel universe storyline to make this work, but with the multiverse coming, such a narrative will be attainable. 
Can't you see it now: instead of Tony Stark saying "Get Off My Lawn," he can say "Get out of my suit" to some yuppie Avenger who thinks he or she is ready to carry the Iron man name. 
If Marvel Studios waits until RDJ is a decade or two older, they won't have to use a ton of CGI to make such a character depiction convincing either. This would both be funny, yet also plausible. If he joins the MCU via some time-hopping trickery down the line, his appearance will be surprising, which is why it must also be narratively inevitable. 
A stretch in the story will cheapen the future of the landscape. So, Marvel simply needs to wait the right amount of time, find a story that demands his appearance rather than suggests it, and accomplish a characterization that pays homage to his younger self while accounting for changes that come with age. Sounds easy enough, right? To resurrect or not to resurrect Tony, that is the question.