How Angelina Jolie Honors Her Adopted Children's Ethnic Roots
Angelina Jolie is a huge movie, well-known all over the world for her grace, beauty, and commitment to charitable causes. The star has appeared in movies such as Girl, Interrupted, Mr. & Mrs. Smith, and Lara Croft: Tomb Raider. In recent years, Jolie has become better known for her large brood of children than for her acting efforts. Recently, Jolie opened up about parenthood and how she makes sure to honor her adopted children just as much as her biological children. 
How did Angelina Jolie become a star?
Jolie was born in California in 1975. The daughter of well-known movie star Jon Voight, Jolie was raised primarily by her mother and had a notoriously difficult relationship with her father.
As a young woman, Jolie struggled to find where she fit in, and turned to tattoos, black clothing, and even self-harm as a means of expressing herself. She started her career in the entertainment business as a model before ultimately turning to acting.
In the early nineties, Jolie began appearing in movies like Hackers, Mojave Moon, Playing God, and Gia. Jolie slowly began earning recognition for her acting ability as well as for her exceptional good looks. By the late nineties, Jolie had become an acclaimed star.
Her relationships began making headlines, and she developed a reputation for having affairs with co-stars. In the early 2000s, Jolie started working with charities and used her influence and star power to help raise awareness for global initiatives. These days, it is her work on behalf of the underprivileged that her fans love her for the most. 
How many kids does Angelina Jolie have?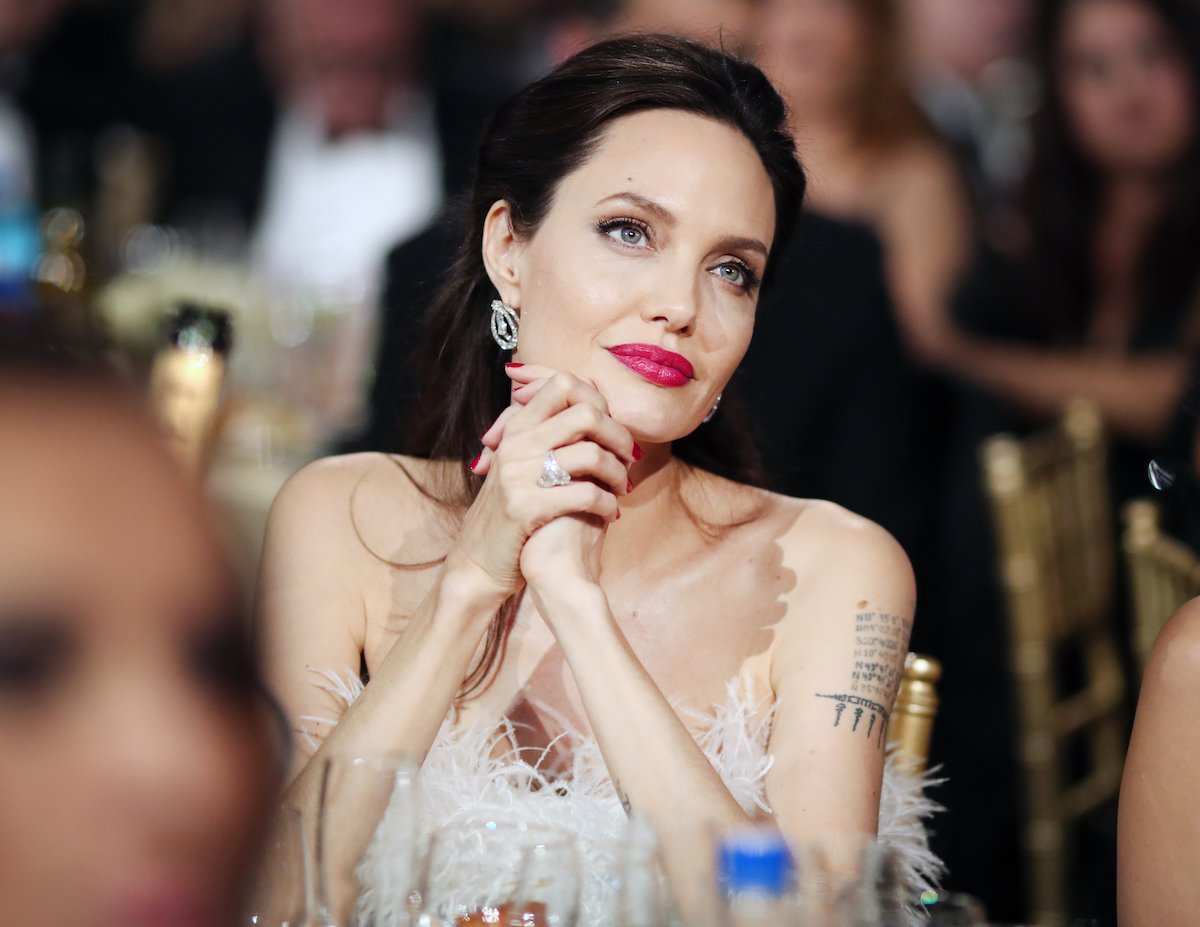 In early 2002, Jolie adopted her first child, a Cambodian orphan. She named her son Maddox and began raising him as a single parent. After beginning her relationship with Brad Pitt, Jolie continued to expand her family.
In 2005, Jolie adopted a little girl named Zahara, and two years later, she adopted a son from Vietnam named Pax.
Jolie and Pitt also had three biological children together. Their first biological child, a daughter named Shiloh, was born in May 2006. In the summer of 2008, the couple welcomed twins, Knox and Vivienne.
Together, Pitt and Jolie raised their six children behind the scenes, preferring to keep their children well away from the spotlight. Even after her divorce from Pitt, Jolie has continued to keep her children with her as much as possible, traveling all around the world with them. 
How does Angelina Jolie honor her adopted children's home countries?
Jolie has been through some very public health struggles in the past few years, in addition to her problems with Pitt. Through it all, Jolie has remained transparent about her parenting journey.
In a recent interview, Jolie opened up about the difference between raising her adopted children and her biological children.
"What is important is to speak with openness about all of it and to share. 'Adoption' and 'orphanage' are positive words in our home. With my adopted children, I can't speak of pregnancy, but I speak with much detail and love about the journey to find them and what it was like to look in their eyes for the first time," Jolie admitted. 
She also talked about how important it is to "honor" her adopted children's home countries, saying that " they must never lose touch with where they came from. They have roots that you do not. Honor them. Learn from them. It's the most amazing journey to share."