How Armie Hammer and Lily James' 'Rebecca' Remake Compares to the 1940 Oscar Winner
Netflix released the trailer for Rebecca on Sept. 8. Any new movie starring Armie Hammer and Lily James would be big news, but this one has even more history to it. It is based on the novel by Daphne du Maurier, which was first turned into a movie in 1940 by none other than director Alfred Hitchcock. Watch the trailer below and compare it to the 1940 Hitchcock film. 
Lily James and Armie Hammer in 'Rebecca'
The trailer shows Maxim de Winter (Hammer) sweeping a young woman (James) off her feet on vacation in Monte Carlo. He proposes to her and she moves into his mansion at Manderley. Then all the new Mrs. de Winter seems to hear about is Maxim's ex-wife, Rebecca. Here's how Netflix describes the film.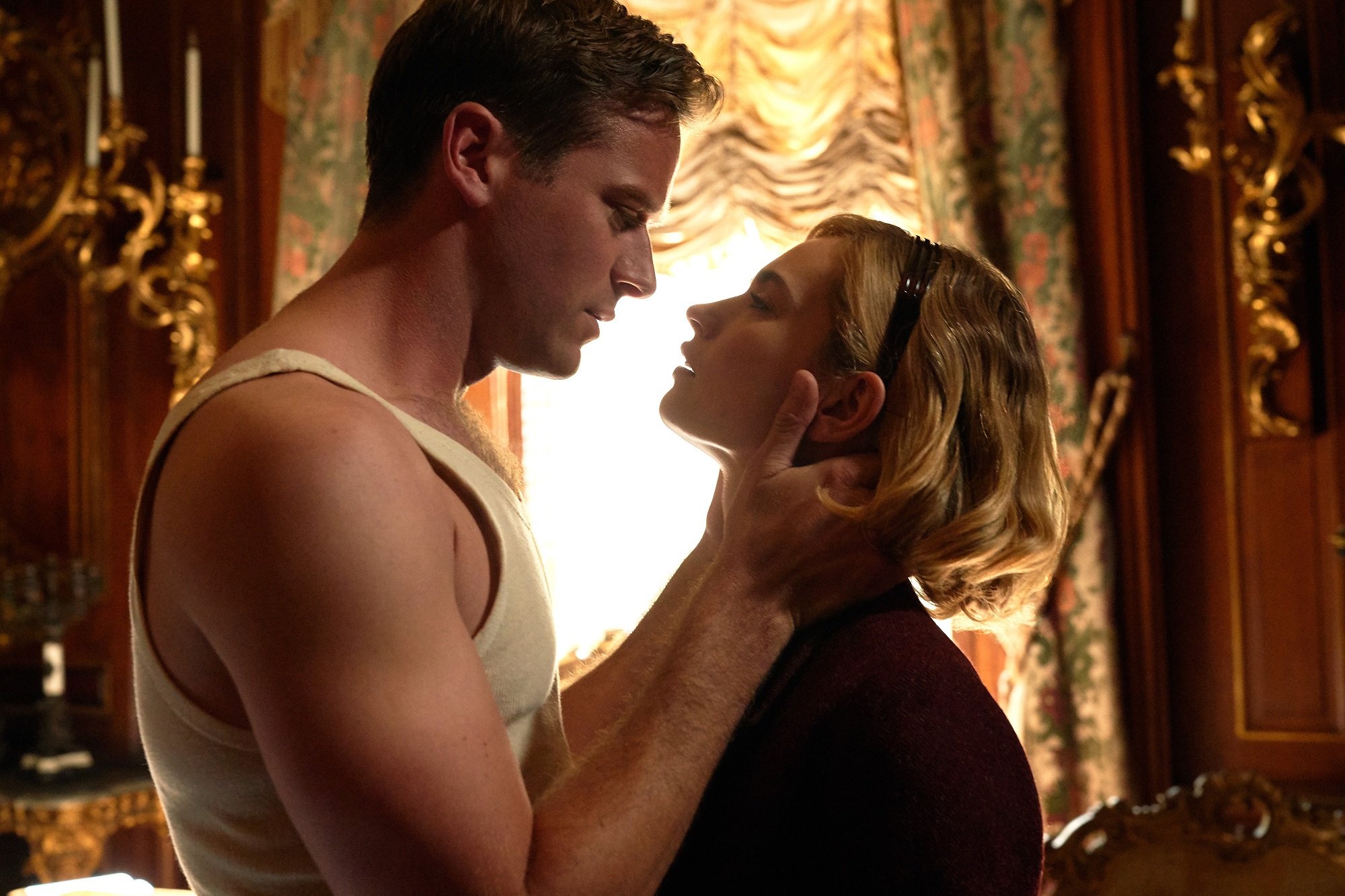 After a whirlwind romance in Monte Carlo with handsome widower Maxim de Winter (Armie Hammer), a newly married young woman (Lily James) arrives at Manderley, her new husband's imposing family estate on a windswept English coast. Naive and inexperienced, she begins to settle into the trappings of her new life, but finds herself battling the shadow of Maxim's first wife, the elegant and urbane Rebecca, whose haunting legacy is kept alive by Manderley's sinister housekeeper Mrs. Danvers (Kristin Scott Thomas).

Rebecca synopsis by Netflix
The original de Winters before Armie Hammer and Lily James
Laurence Olivier played Maxim in Hitchcock's film, with Joan Fontaine as his new bride. Hammer seems to be capturing Maxim's distance and silence, particularly when it comes to talking about Rebecca. James seems to capture her character's desire to live up to his expectations. Judith Anderson played Mrs. Danvers in the 1940 film, and Thomas seems to capture her passive-aggressive jabs at Rebecca's replacement.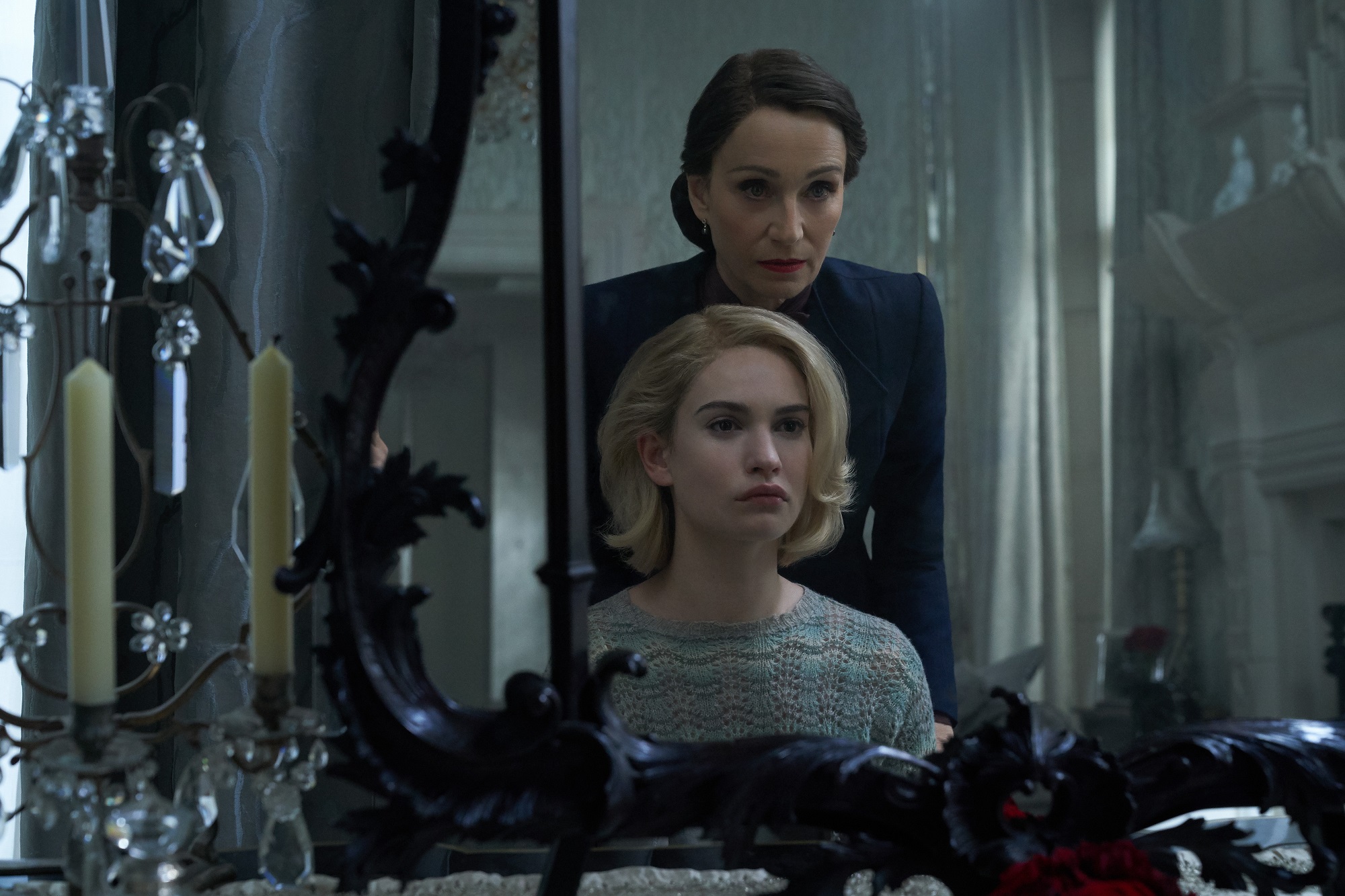 Rebecca won Oscars for Best Picture and Best Cinematography. Hitchcock, Fontaine, Olivier, Anderson, screenwriters Robert E. Sherwood and Joan Harrison, composer Franz Waxman, art director Lyle R. Wheeler, editor Hal C. Kern, and special effects team Jack Cosgrove and Arthur Johns also received nominations. Could nominations be in store for Hammer and James?
The new 'Rebecca'
Hitchcock has big shoes to fill and director Ben Wheatley seems to have stepped into them confidently. When Hitchcock adapted Rebecca, it was contemporary. The black and white film came out two years after du Maurier's 1938 novel. Wheatley is now making a period piece in full color with all the historical details of the cars, costumes and locations. 
Rebecca was a different sort of thriller than the ones for which Hitchcock would later become famous. There were no killers, birds or mistaken identities. It was just the specter of Rebecca that made life hell for Mrs. de Winter in a way that many new spouses could probably relate to. Rebecca's ghost is mentioned, but unless Wheatley and screenwriters Jane Goldman, Joe Shrapnel and Anna Waterhouse changed a lot of the original story, that's a metaphorical ghost.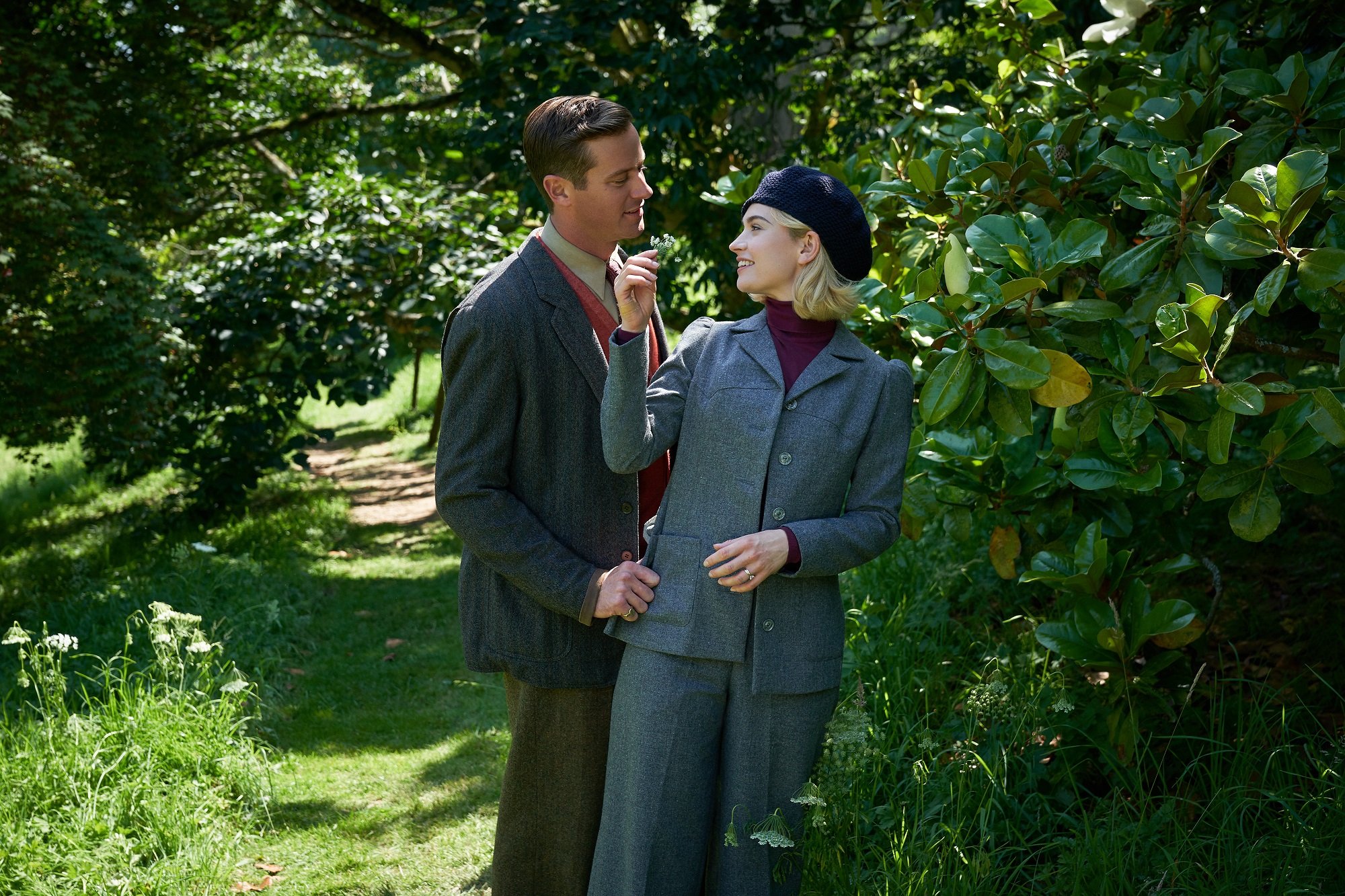 There was a twist, as twists would become Hitchcock's trademark as well. It was more of an emotional twist though. We can compare the films when Rebecca premieres in theaters and on Netflix Oct. 21.