How Barbra Streisand's Love Life Inspired Aerosmith's Only No. 1 Hit
Since their music is very different, Barbra Streisand and Aerosmith aren't really associated with each other — but should they be? The two were major forces on the charts in the 1970s and Streisand said something that inspired Aerosmith's only No. 1 hit. Aerosmith member Joey Kramer didn't like the hit in question initially, but Aerosmith managed to change the song so that he liked it at least a little better.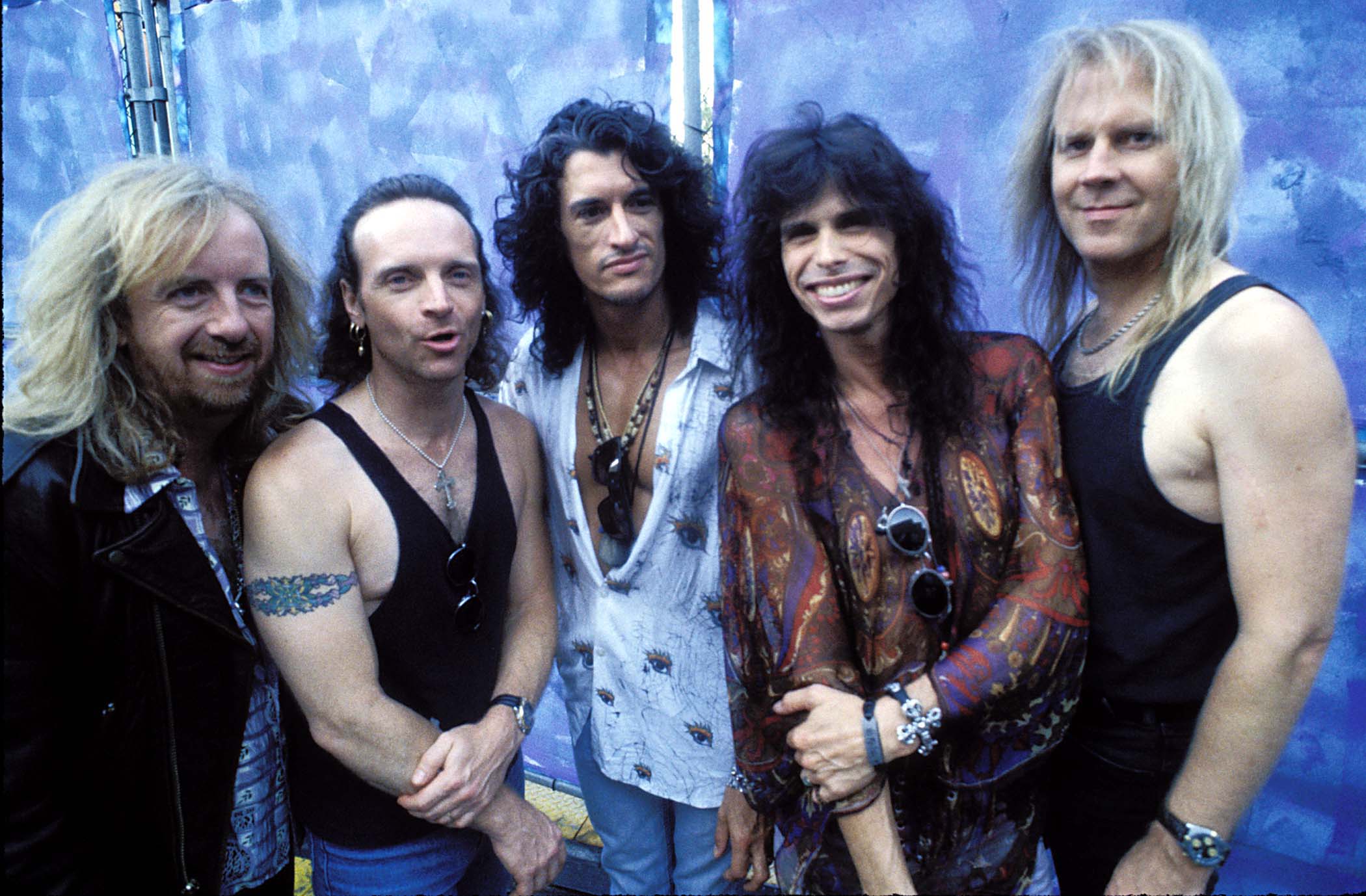 How Barbra Streisand's love life changed Aerosmith's career
It all starts with a celebrity couple. Streisand became engaged to actor James Brolin. Brolin is known for his roles in popular movies like The Amityville Horror, Our Man Flint, and Fantastic Voyage. According to The Ringer, Streisand and Brolin discussed their relationship in a fateful 1997 interview with Barbara Walters. There, Streisand related an anecdote that inspired one of the most famous power ballads of the 1990s.
"And we're just about to fall asleep, I thought," Streisand said. "[Brolin] says, 'I don't want to fall asleep. And so I say, 'Why not?' And he says, "Cause then I'll miss you.'"
Diane Warren, the songwriter behind such hits as Cher's "If I Could Turn Back Time" and Celine Dion's "If You Asked Me To," watched that interview. It inspired her to write down a song title: "I Don't Want to Miss a Thing."
Months later, Warren had the opportunity to write a song for Michael Bay's action film Armageddon. She wrote "I Don't Want to Miss A Thing," which would become a famous Aerosmith song. The track prompted different responses from different members of Aerosmith. Kramer had a very specific issue with it which Aerosmith resolved.
How members of Aerosmith and the public reacted to 'I Don't Want to Miss a Thing'
"I kind of knew it was a hit, but I didn't really like the song," Kramer told Loudersound. "I didn't think that song was us…. It was difficult to imagine what kind of touch Aerosmith could put on it and make it our own. When we finally did make it our own, that's when it became what it is. It was just a question of learning the song and playing it as a band. As soon as we began playing it as a band, then it instantly became an Aerosmith song."
However, Kramer admitted he doesn't particularly care for "I Don't Want to Miss a Thing" even with the changes. Regardless, he credits the song's success for allowing Aerosmith to extend their Nine Lives world tour. The tour ultimately included over 200 dates.
Meanwhile, The Ringer reports Aerosmith member Joe Perry thought the song was beautiful albeit less masculine than Aerosmith's other power ballads. It certainly doesn't have the edge of, for example, "Dream On." However, "I Don't Want to Miss a Thing" was released during the 1990s, an era where soft movie ballads like "I Will Always Love You," "My Heart Will Go On," and "Colors of the Wind" dominated the charts.
With that in mind, "I Don't Want to Miss a Thing" feels tailor-made for its time. Billboard reports the song became the band's only No. 1 hit on the Billboard Hot 100 — showing Streisand's influence exists outside of pop music.