How Bill Cosby Treated Eddie Murphy Back in the Day
Bill Cosby has made a lot of enemies throughout his career. The disgraced comedian has grown quite the reputation as a sexual predator amongst vulnerable women. As a result, he has been stripped of many career accolades and is currently serving prison time for his crimes.
Many of Cosby's colleagues have come out with allegations of Cosby having a superiority complex. Recently, one of Bill Cosby's former peers, Eddie Murphy, spoke about his past beef with the comedian.
Netflix's Comedians in Cars Getting Coffee features an episode with Murphy detailing a story about Cosby treating him rudely when he was starting out as a comedian.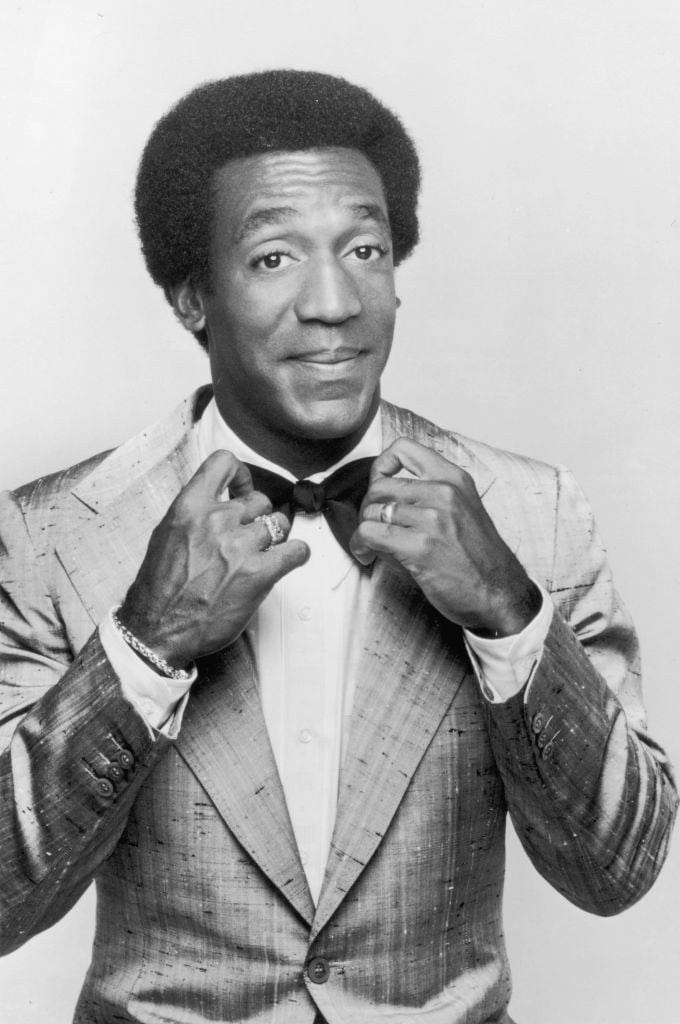 Eddie Murphy says Bill Cosby was critical of him in the past
Murphy's 40-minute episode was the longest in the show's history. He talked about everything from his successful stand-up comedy and film career and even hinted at a return to standup. Murphy also talked about relationships with other comedians, including Richard Pryor, one he dubbed as "strange."
Murphy was just as brutally honest about his feelings towards Cosby. He told host Jerry Seinfield that Cosby often lectured him about his disdain for profanity, which Murphy used during his acts. Cosby also allegedly tried to dictate what topics Murphy could discuss on stage.
"He had a weird thing with me that he didn't have with other comics," Murphy recalled. "It was mean. He'd tell me not to talk about how much money I was making and that I should see his shows to learn from him. He wasn't nice. He wasn't doing that with everybody, he was doing that with me specifically. He was sh*tty with me."
Eddie Murphy talked about issues with Bill Cosby before Netflix episode
Murphy has been open about the way Cosby acted towards him long before his Netflix episode. In fact, Murphy has been open about Cosby's attitude for years
In his 1987 comedy special Raw, Murphy says that without ever meeting Cosby, he received a phone call from the comedy legend "chasting" him for cursing during his performances. "I sat and listened to this man chastise me," Murphy says. "When Bill Cosby chastises you, you forget you are gown and you feel like one of his kids on The Cosby Show…"
In recent years, Murphy declined to play Cosby on the 40th Anniversary of Saturday Night Live in 2015. He also took shots at Cosby's downfall during his acceptance speech for the Mark Twain Prize for American Humor in the same year.
"Bill has one of these," Murphy said of the award. "Did you all make Bill give his back? You know you fucked up when they want you to give your trophies back."
Have Eddie Murphy and Bill Cosby made amends?
Though Murphy has maintained his stance on Bill Cosby being a "hypocrite," he has always valued his contributions to comedy regardless of Cosby's legal matters. He told The Washington Post in 2015 that he declined to play Cosby during S.N.L.'s 40th Anniversary Special because he refused to "kick a man while he's down."
"It's horrible," Murphy explained. "There's nothing funny about it. If you get up there and you crack jokes about him, you're just hurting people. You're hurting him. You're hurting his accusers. I was like, 'Hey, I'm coming back to S.N.L. for the anniversary, I'm not turning my moment on the show into this other thing.' "
When speaking to Jimmy Kimmel about his remarks on Cosby during his Mark Twain Prize Award speech, Murphy took the high road.
For now, it looks as if their beef has simmered down. Murphy is focusing on his upcoming projects, including the highly anticipated sequel to Coming to America.