How Bob Barker Used His Training as a Pilot to Land His First Radio Job
Bob Barker is known to television viewers far and wide as the charming, cheerful host of The Price Is Right. For decades, Barker helmed the series, and according to many critics, he is responsible for the overwhelming success of the show.
These days, Barker is in semi-retirement, and Drew Carey has taken over hosting duties for The Price Is Right — however, he remains as iconic as ever. Barker's life is full of interesting facts, and few tales are as fascinating as the one detailing how he landed his very first radio job, with no previous entertainment experience at all. 
When was Bob Barker born?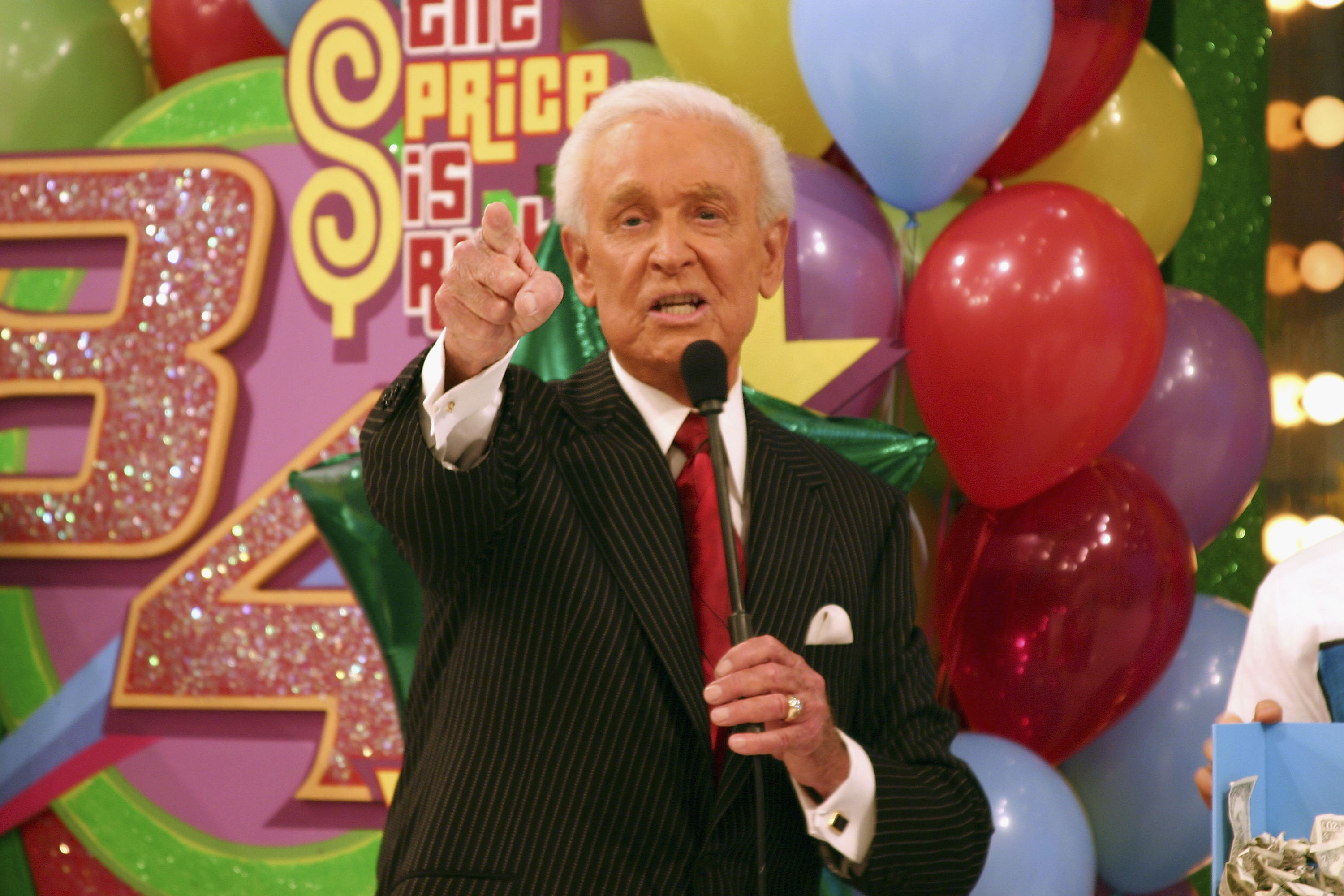 Barker was born in 1923 in Darrington, Washington. He spent his early years on the Rosebud Indian Reservation in Mission, South Dakota, and reportedly is listed as an official member of the Sioux tribe.
He attended high school in Missouri, and that was where he attended college, at Drury University, on an athletic scholarship. Missouri was also where Barker met his wife, Dorothy Jo Gideon.
After several years in college, Barker left school and joined the United States Navy Reserve, where he trained as a fighter pilot. Ultimately, World War II ended before Barker was able to serve on active duty.
Barker returned to college and ended up graduating with a degree in Economics several years later. In 1950, Barker moved to California in order to pursue a career in broadcasting, a field to which he had always felt drawn. 
How did Bob Barker land his first radio job?
Barker's natural determination and charm meant that he made waves in California almost immediately. He landed an interview with a station manager and figured out an "in" right away. As it turned out, the manager was a huge fan of airplanes and flying in general, so Barker called upon his training as a pilot in order to impress the man.
Barker later recalled: "I put on my naval officer's uniform and my wings of gold and went in and talked about airplanes for about thirty or forty minutes….and I had my first job in radio."
Barker was successful on the air, and ran his very own radio show, The Bob Barker Show, for six years.
In 1956, Barker was hired as the host of the radio game show Truth or Consequences. Audiences loved Barker as the host, and he stayed on as the host until 1974. By that time, of course, he was also hosting the TV game show The Price Is Right. 
What is Bob Barker doing these days?
Barker hosted The Price Is Right for over 30 years until he finally retired in 2007. Drew Carey is hosting the show these days, but the memory of Bob Barker is never far away.
In fact, the longtime host has returned several times over the years to make surprise guest appearances on the show, much to the delight of viewers everywhere. In 2015, for April Fool's Day, Barker even pulled a switch around with Carey, hosting the show in honor of the occasion. 
In addition to his work on The Price Is Right, Barker has been a relentless advocate for animal rights for decades, speaking out to encourage responsible pet ownership every single week on The Price Is Right. Barker is still active even in his late 90s, and with his seemingly endless energy, it seems likely that he will continue to work on passion projects for as long as he is able.