How Brad Pitt Reportedly Won Back Jennifer Aniston's Trust
Brad Pitt and Jennifer Aniston were once America's "golden couple." The photogenic pair got together when they were both at the height of their fame and quickly became one of the most photographed couples in the world.
Although their romance ended in tragedy, and a plethora of salacious tabloid headlines, many fans still hold out hope that they will end up back together. So far, no signs of a renewed romance have yet emerged, but Pitt and Aniston have since been able to become friends again — though not without some serious work on Pitt's part.
When did Brad Pitt and Jennifer Aniston get divorced?
It all started in 1994 when Pitt and Aniston first met. They went on their first date in 1998, reportedly after being set up by their agents. It didn't take long before sparks started really flying between the two attractive actors and by 1999, they were an established couple.
In November of that year, Pitt and Aniston got engaged. Although fans everywhere wanted to know as much as possible about the couple, the celebrities were determined to keep their romance relatively private and their July 2000 wedding was completely off-limits to photographers.
In May of 2004, Brad Pitt began filming the movie Mr. and Mrs. Smith with Angelina Jolie. Many tabloids started reporting that Pitt and Jolie had started an affair, rumors that Pitt flat-out denied.
However, by February of 2005, Aniston had filed for divorce from Pitt. It was widely speculated that Pitt's relationship with Jolie is what led to the couple's split. After seven years, the "golden couple" had decided to go their separate ways. Not long after the split announcement, Pitt went public with his romance with Jolie.
Fans want Brad Pitt and Jennifer Aniston to get back together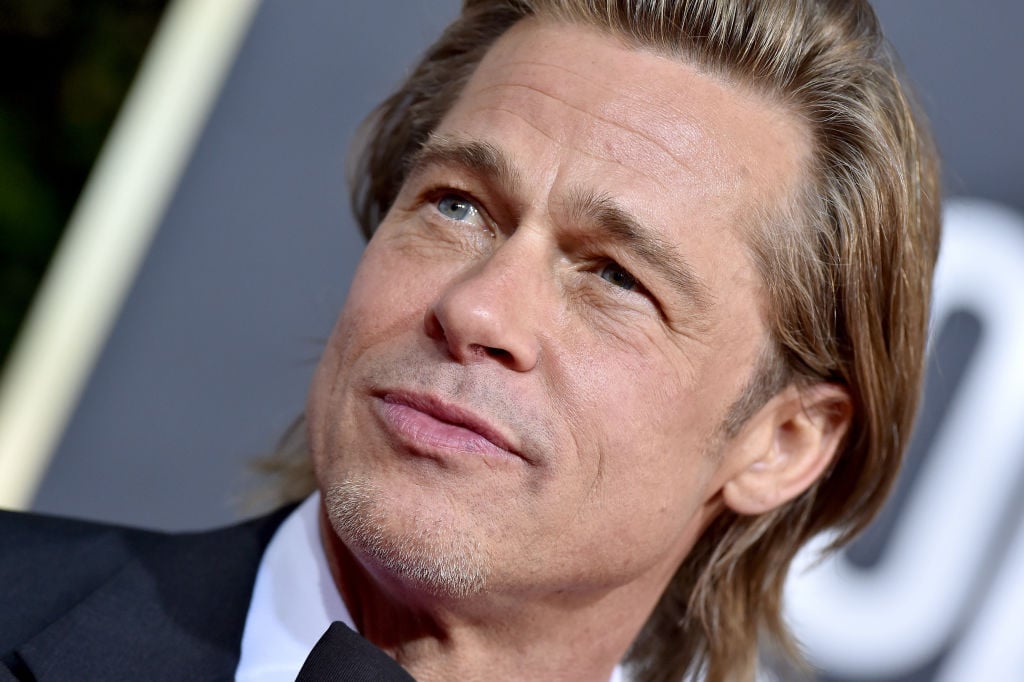 For years, Pitt and Aniston seemed to run in completely separate circles. They both went on to marry again, Pitt to Jolie and Aniston to Justin Theroux.
Sadly, neither relationship lasted. These days, Pitt and Aniston are both, once again, single. For fans, the time seems to be ripe for a reunion.
In 2019, Pitt reportedly started spending more time in Aniston's company, including attending her big 50th birthday party.
Fuel was added to the fire when Pitt and Aniston were seen together at the SAG Awards, seemingly enjoying each other's presence immensely. When the photos of their SAG encounter was released, fans everywhere went wild, debating about whether or not the former flames could be secretly dating.
How did Brad Pitt win back Jennifer Aniston's trust?
In spite of the fact that Pitt and Aniston now seem to be on good terms (although no real signs of a romance have been verified), they didn't reach that happy place easily. According to a recent report, Aniston was truly devastated after their 2005 divorce, and it took her years to really recover.
In fact, the report claims that it wasn't until Pitt reached out to Aniston, after his 2016 divorce from Jolie, to apologize for the way their split went down. The two were able to start to mend fences and move forward with their friendship.
The same report reveals that Pitt has grown a lot since the time when he and Aniston split up and that he has truly owned up to his mistakes. Whether or not the two end up reconciling remains to be seen. But, for now, they both seem content with being "just friends."