How Brad Pitt Has 'Impressed' Angelina Jolie, Says Insider
Brad Pitt is one of the hottest actors in Hollywood, with dozens of hit movies to his name. In spite of his impressive film credentials, Pitt has become almost more well-known for his personal relationships and romantic troubles.
Pitt has been married several times, and his long-term relationship with Angelina Jolie made headlines on a weekly basis. These days, Pitt and Jolie are divorced and working on co-parenting their six children.
In spite of their past issues, a recent report reveals that Jolie and Pitt might be making some headway in terms of their post-divorce dynamic. 
When did Brad Pitt and Angelina Jolie start dating?
It seems like ages ago that Pitt and Jolie first crossed paths. It all started in 2004 when the two met on the set of Mr. and Mrs. Smith. 
At the time, Pitt was married to Jennifer Aniston, while Jolie was fresh from a breakup with Billy Bob Thornton. The media went wild over their pairing and rumors immediately started swirling that the two had begun an affair.
Although Pitt adamantly denied the affair reports, he announced his divorce from Aniston in early 2005, adding fuel to the fire.
By the summer of 2005, Pitt and Jolie were spotted getting cozy all around the world, playing with Jolie's young son, Maddox, and seemingly very close. It certainly seemed as though the two were serious about their new relationship.
They adopted a daughter, Zahara, and in January 2006, Jolie revealed that she was pregnant with her and Pitt's child. As the years went on, Pitt and Jolie expanded their family, welcoming twins and adopting another son named Pax. 
Brad Pitt and Angelina Jolie's contentious divorce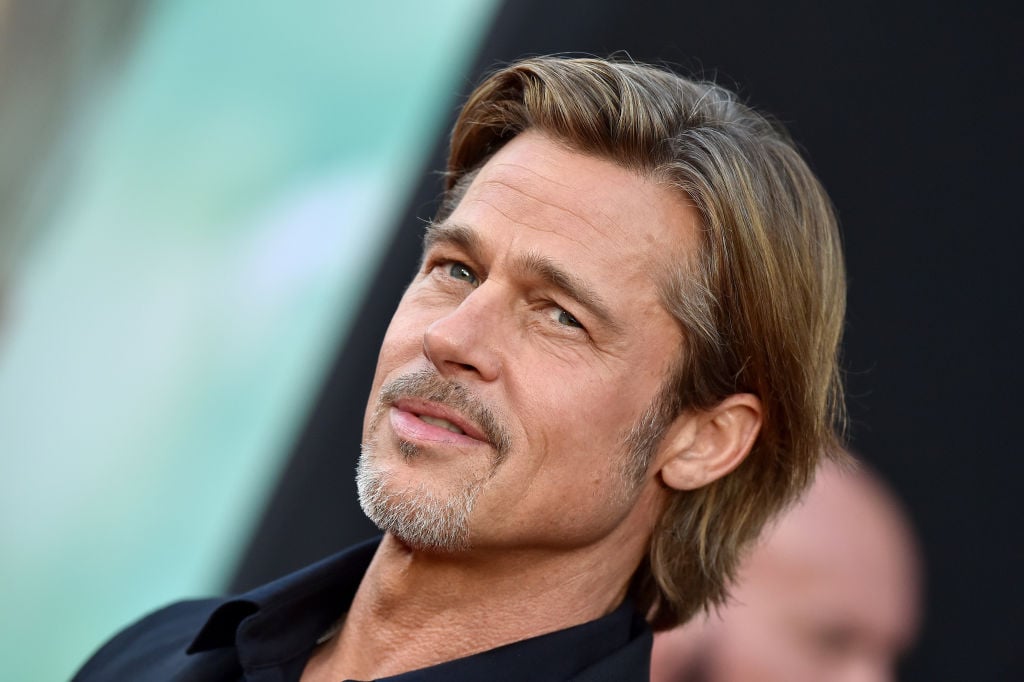 In August 2014, after nearly ten years together, Pitt and Jolie got married in a low-key ceremony that involved their children. Sadly, the marriage didn't bring bliss for the pair and only two years later, Jolie filed for divorce. There were rumors that Pitt's alcoholism led to their split.
Their divorce dragged on for several years, with Pitt and Jolie unable to agree on the terms of custody for their six children. Many reports claimed that the divorce caused a great deal of tension between Pitt and his children, in addition to the anger and resentment between him and his former wife. In fact, it seems as though Pitt has next to no relationship at all with his oldest son, Maddox.
Angelina Jolie is now 'impressed' with Brad Pitt
These days, Pitt is in the midst of a career resurgence and has been making headlines more than ever before — but this time, the headlines are positive. Pitt has made headway in his battle with alcohol addiction, and according to reports, he has recommitted to fatherhood and is actively working on repairing his troubled relationship with his children. It seems as though his new, sober path in life is helping him to get along better with his ex, Jolie, as well.
According to a recent US Magazine report, Pitt and Jolie are in a better place now than they have been in years and have finally reached a "cordial" place. The report states that Jolie is on board with Pitt's renewed relationship with his kids and is "impressed with Brad's continued sobriety."
"Things between Brad and Angelina are better than they have been," said an insider. "They're more cordial — they're aiming toward resolutions that work for each of them."
While the pair still keeps their distance from each other, it seems as though they are able to communicate with each other in matters concerning their children — which is a big step for the formerly embattled pair.