How Brad Pitt's Former Co-Star Responded When Accused of Breaking Up His Marriage to Angelina Jolie
When Angelina Jolie filed for divorce from Brad Pitt, rumors swirled of an affair between the actor and an Oscar-winning actress.
When Angelina Jolie filed for divorce from Brad Pitt in September 2016, fans were shocked of the celebrity split. Since the two meet in 2005 and prompted Pitt's divorce from Jennifer Aniston, he and Jolie shared six children together and were deemed as Hollywood's hottest couple.
Following their announcement, rumors immediately began to swirl of Pitt having an affair with an Oscar-winning French actress.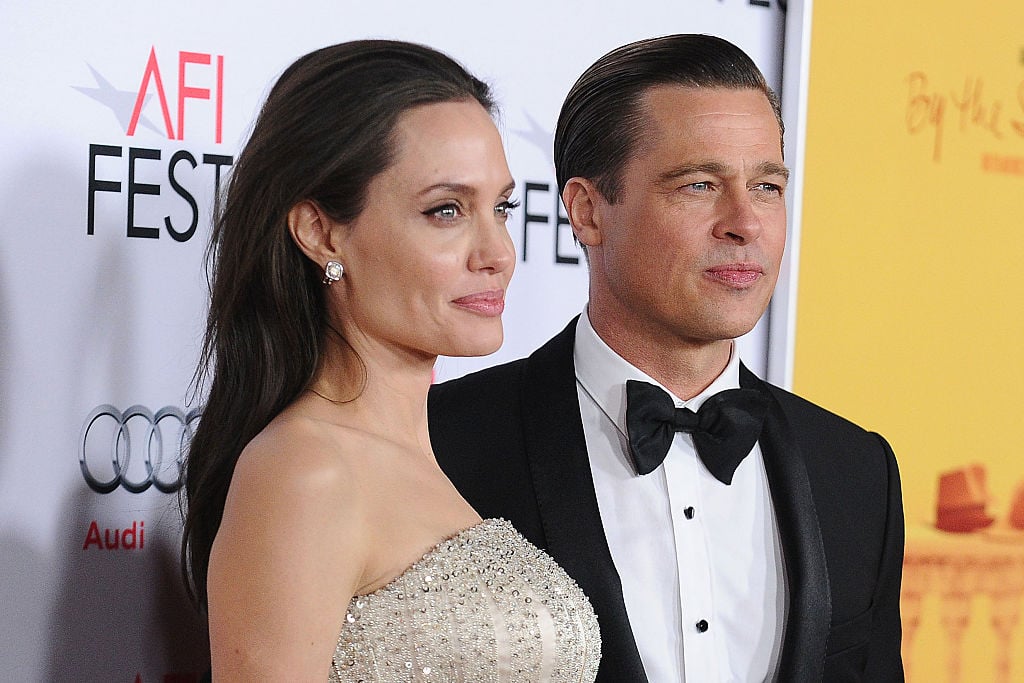 Brad Pitt and Angelina Jolie announce split
The couple's relationship was in the spotlight from the beginning when they met on the set of the 2005 film Mr. & Mrs. Smith. Pitt and Jolie's romance eventually led to marriage in 2014. Only two years later, they announced their separation which was prompted by Jolie.
"Angelina Jolie Pitt has filed for dissolution of the marriage," her attorney told People in September 2016. "This decision was made for the health of the family. She will not be commenting at this time, and asks that the family be given their privacy during this difficult time."
"I am very saddened by this, but what matters most now is the well being of our kids," Pitt said at the time. "I kindly ask the press to give them the space they deserve during this challenging time."
'Allied' co-stars
The couple's announcement came just two months before the release of the Seven star's movie Allied. In the film, Pitt portrayed a Canadian intelligence officer who falls in love with a French Resistance officer, played by actress Marion Cotillard. While working together on an undercover mission, the two must pose as a married couple.
Cotillard already had a list of impressive credits to her name upon signing on to Allied. Winning a Best Actress Academy Award in 2008 for her role in La Vie en rose, and nominated for Two Days, One Night in 2015, the French actress also appeared in box office hits such as Inception, Midnight in Paris, and The Dark Knight Rises.
When news of the Pitt-Jolie split hit the headlines, tabloids began speculating if an offscreen relationship between Pitt and Cotillard cold have been the catalyst. Though Pitt was giving very few comments to the press at the time, Cotillard took matters into her own hands to defend her name.
Marion Cotillard speaks out on Instagram
Taking to social media once the gossip began to circulate, Cotillard did not mince words on clearing the air.
"This is going to be my first and only reaction to the whirlwind news that broke 24 hours ago and that I was swept up into," she wrote on Instagram. "I am not used to commenting on things like this nor taking them seriously but as this situation is spiraling and affecting people I love, I have to speak up."
The Oscar winner made it perfectly clear she was extremely happy in her current relationship with longtime partner Guillaume Canet, with whom she shared a child and was expecting a second. "Firstly, many years ago, I met the man of my life, father of our son and of the baby we are expecting. He is my love, my best friend, the only one that I need."
Hoping to put the ugly rumors to rest, Cotillard tried to spotlight that the false story was a product of the tabloid media machine and went on to wish Pitt and Jolie well in their time of need.
"Secondly to those who have indicated that I am devastated, I am very well thank you," she wrote. "This crafted conversation isn't distressing. And to all the media and the haters who are quick to pass judgment, I sincerely wish you a swift recovery. Finally, I do very much wish that Angelina and Brad, both whom I deeply respect, will find peace in this very tumultuous moment. With all my love, Marion."
Soon after, the story fell by the wayside and the media focused on the fallout that resulted from the high-profile split. Today, Pitt and Jolie seem to have found an amicable way to co-parent their children, and Cotillard is still enjoying life with Canet and their two children.