How 'Bridgerton' Created 7,500 Original Costume Pieces
'Bridgerton' is one of Netflix's hottest new TV shows set in the 1800s. A massive production with thousands of costume pieces, 'Bridgerton' is a modern take on the Regency era with "fresh and young and aspirational" looks, according to costume designer Ellen Mirojnick.
Bridgerton is the newest TV show from Shonda Rhimes. Putting a new twist on period dramas, the Netflix original series has been streaming since Dec. 25, 2020. It follows the lives of the Bridgerton family as they navigate society life in 19th-century London.
But it doesn't look like a traditional period drama of the Regency era. There are no bonnets, chamber pots, or muted costumes. Instead, the entire series gives off a dream-like quality similar to Sofia Coppolla's Marie Antoinette.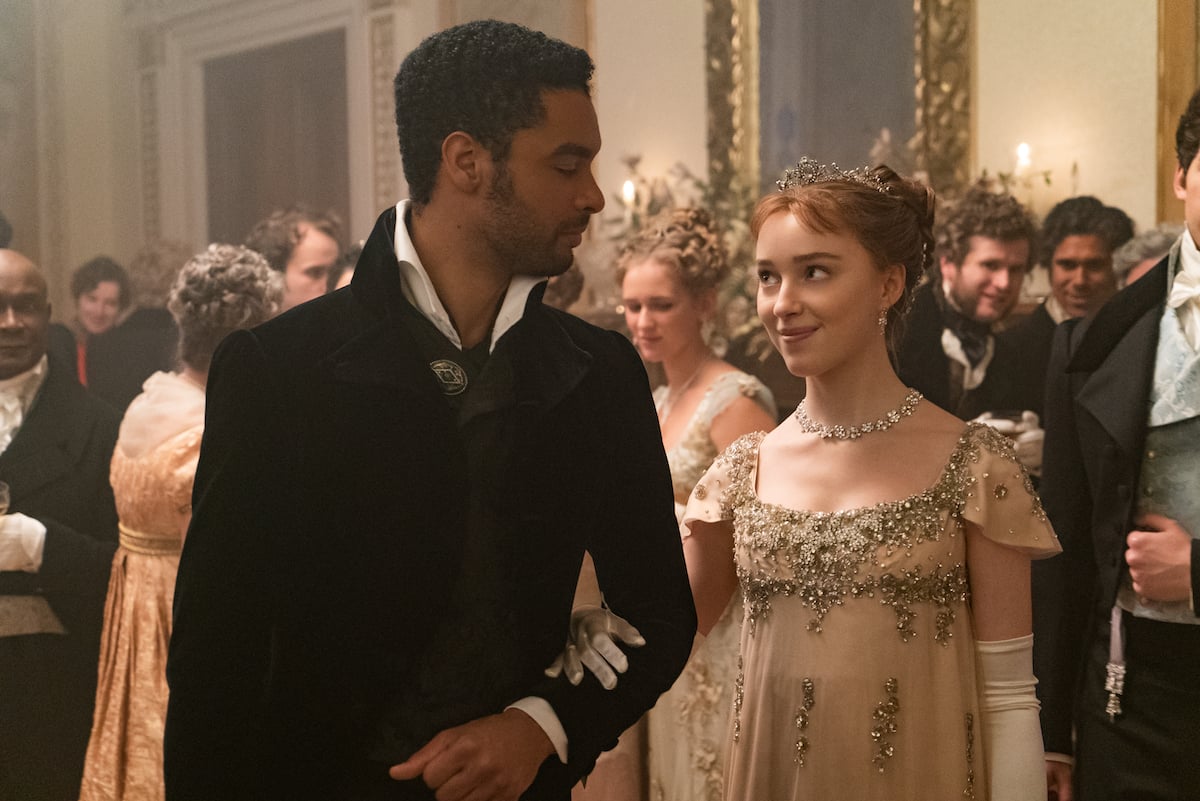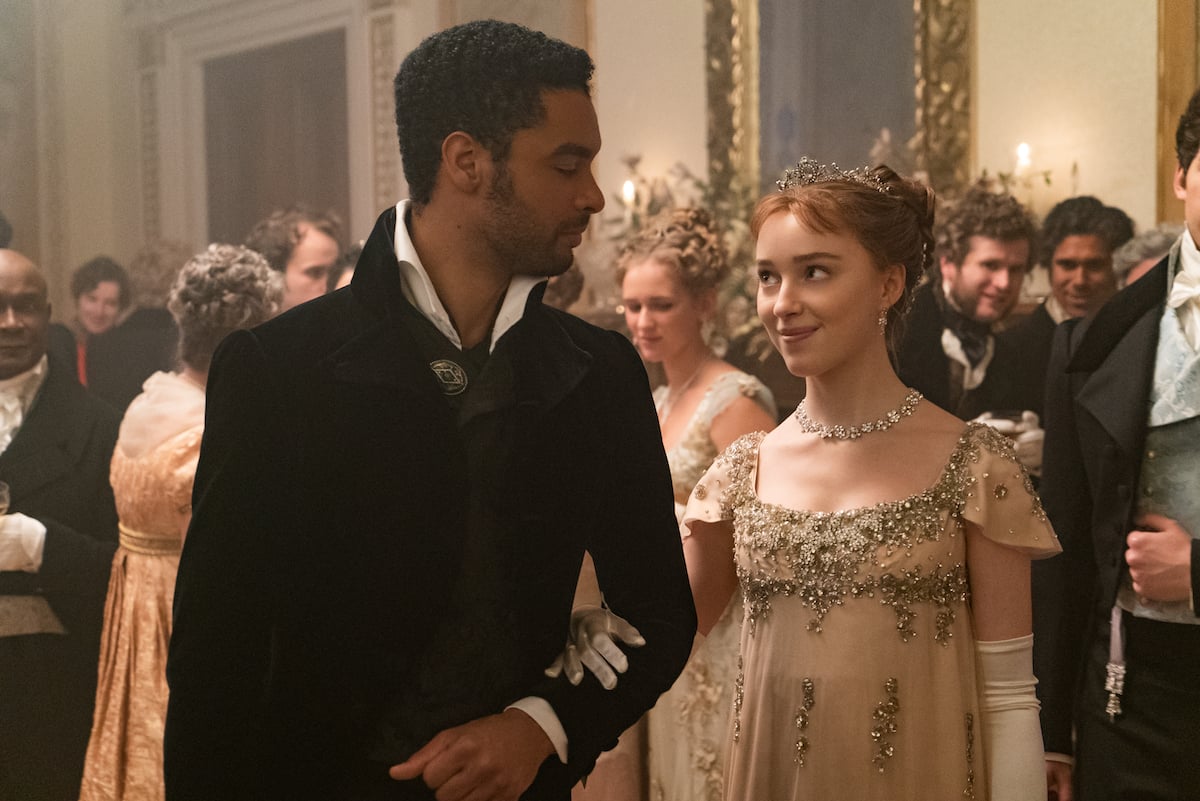 'Bridgerton' costumes are 'aspirational'
During a December 2020 interview with Town and Country, Bridgerton costume designer Ellen Mirojnick discussed the show's inspiration. She explained that although it's set in the 1800s, Bridgerton feels decidedly more modern. 
"We're not talking about 1813 and Jane Austen and beige, cream bonnets," she said over Zoom. 
The goal had been to create "fresh and young and aspirational" costumes, Mirojnick added, saying they achieved that, in part, by changing the color palette. Daphne Bridgerton (Phoebe Dynevor) and the rest of the Bridgerton family wear what the costume designer describes as "soft, romantic" shades of blue, white, and pink.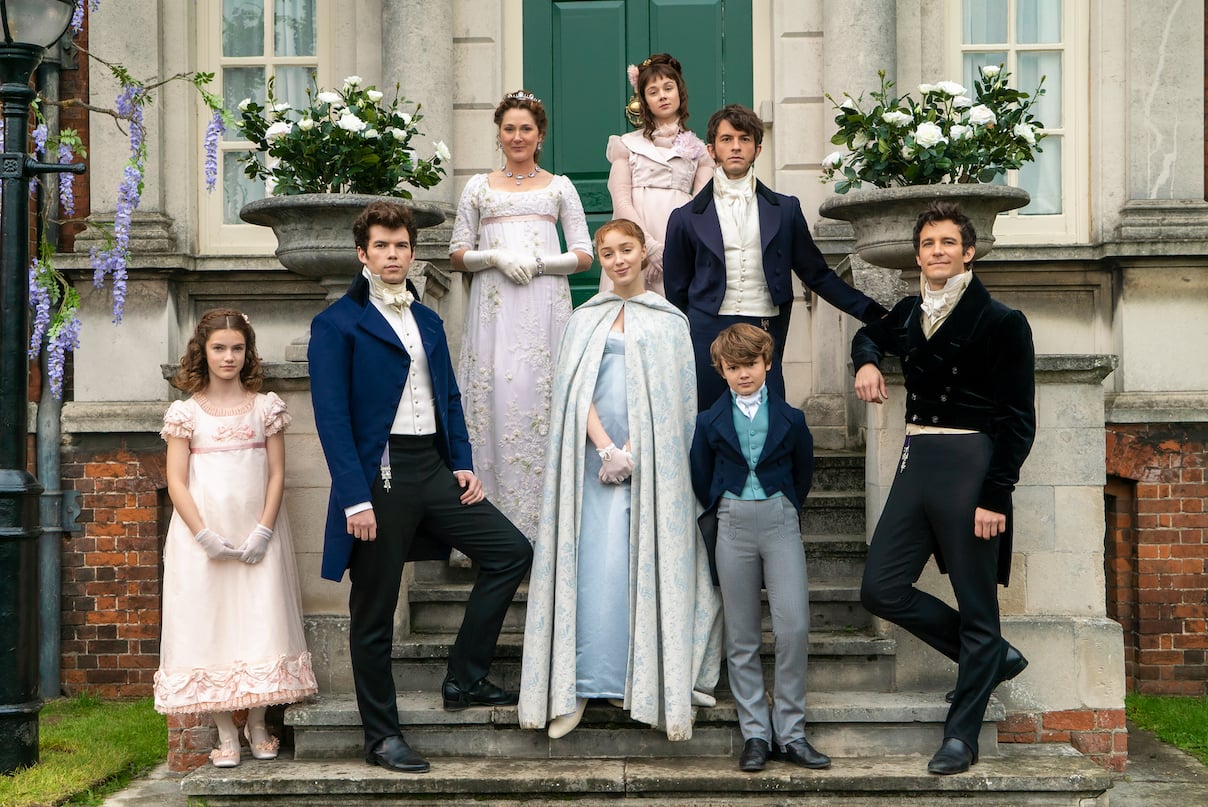 In addition to changing up the colors, Mirojnick always went back to Rhimes. She looked "at what was real, what was high fashion, and then, [thinking] 'What would Shonda do?'"
The costume designer knew 'Bridgerton' would be a big project
Mirojnick didn't know who would be playing the roles of Daphne or Simon Basset (Regé-Jean Page), the Duke of Hastings when she began working on the costumes. She started sketching before they were cast and began hiring what would eventually become a team of 238 people.
According to Mirojnick, she knew pretty early on that it was going to be a massive undertaking. She and her team would have to dress the lead characters and every extra. 
"We had to create a city," she said. "When we first started, even though it was five, five-and-a-half months prior to shooting, we didn't know how many extras there were going to be." 
She continued, saying they didn't know specifics but they knew the total number of costumes would be sizable. 
"We knew that they were going to have to fill a city; they were going to have to fill balls; they were going to have a promenade; they were going to have to be part of the environment," Mirojnick said. "We thought: how are we going to make these extras absolutely as magnificent as the principles?"
How 'Bridgerton' actors took off their clothes became a key concern
Designing clothes for TV or movies can present a unique set of challenges. In the case of Bridgerton, Mirojnick didn't just have to worry about making the characters look good but she also had to think about how they'd take off their clothes during the sex scenes. 
"How easy can you get in the pants?" is one question she had to ask herself along with "How easy can you lift up the skirt?" she told Town and Country. She also had to consider "How easy does the top come off? How easy does the shoulder fall? And will it look sexy and alluring and rapturous?"
Bridgerton Season 1 is streaming on Netflix.