How BTS Fans are Celebrating V's Birthday in 2020
ARMYs celebrate two birthdays in December. Although they may be physically distant from these performers, fans are still sharing their well wishes for Kim Taehyung, who is the next BTS member to have a birthday in 2020.
Here's what we know about some of their V-themed projects.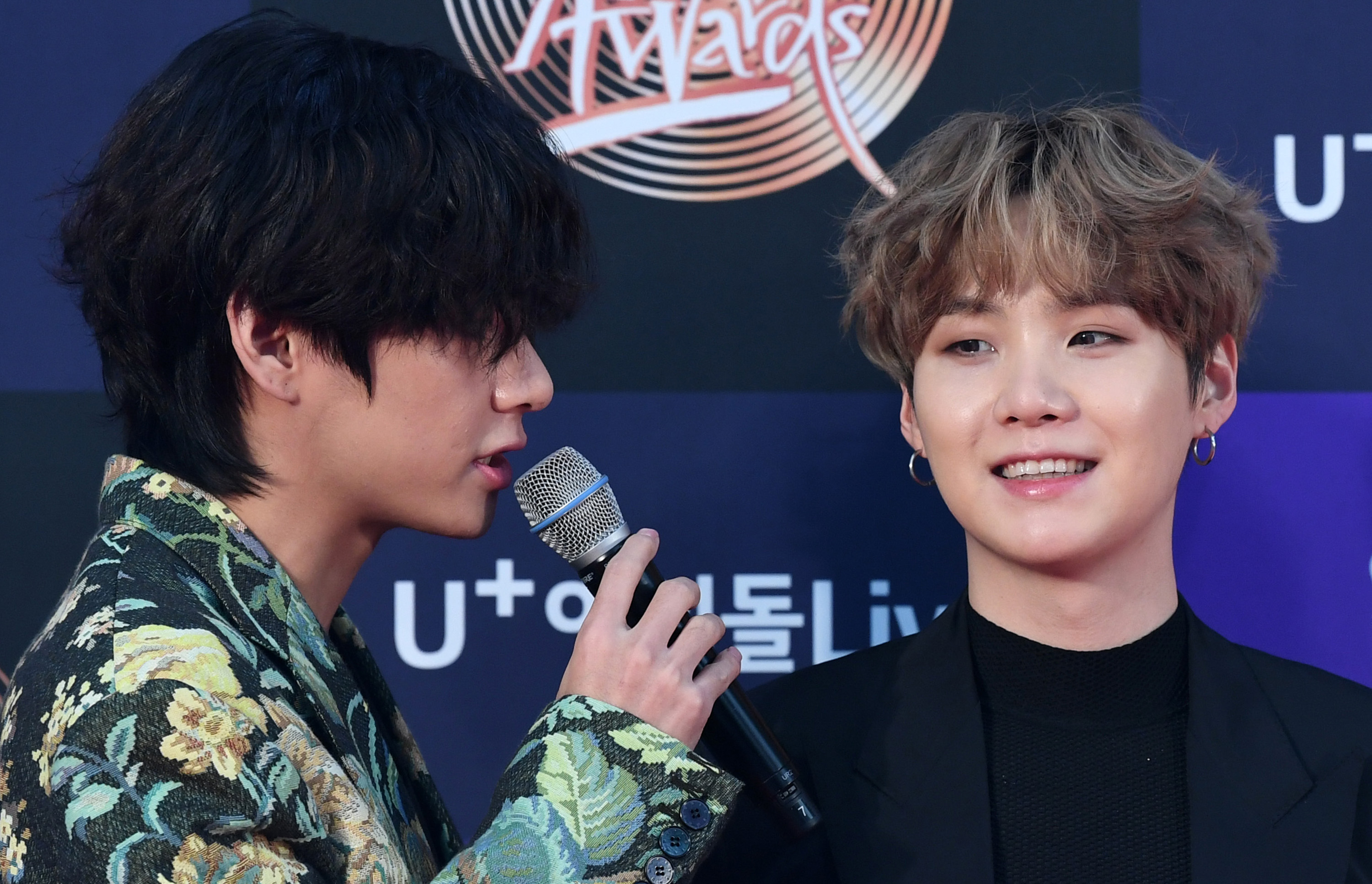 It's almost 'V Day' — Taehyung's birthday falls on Dec. 30
He's an award-winning singer and dancer. V is one of the seven members of BTS, appearing on songs like "Dynamite" and "Life Goes On." He also releases music as a solo artist, including his all-English song, "Winter Bear."
Fans may not be physically with V this year, but there are still a few ways by which fans are celebrating "V Day." With his birthday falling on Dec. 30, there are already a few "birthday projects" in the work in honor of Kim Taehyung.
RELATED: Why Some BTS Fans Think 'Life Goes On' Might Not Be as Popular as 'Dynamite' (and How They Plan To Get It To No. 1)
The BTS ARMY has streaming goals for V's solo songs
Although the BTS members have received some pretty lavish gifts from fans over the years, now, their gifts include milestones for the BTS performers' music. According to fans on Twitter, there are plans to take V's streaming numbers on Soundcloud, Spotify, and YouTube to new heights.
Their goal including having "Winter Bear" on YouTube reach 60 million views, with the same song on Soundcloud reaching 135 million plays. (For Jungkook's birthday, BTS enjoyed their first Billboard No. 1 with their 2020 release, "Dynamite.")
Of course, fans across the globe raised money to have "Happy Birthday" billboards of the performer, as they typically do for the BTS members. Last year, there was even a V-themed billboard in Times Square near where BTS performed for New Years Eve. One LED screen in the Fukushima station is already sharing well wishes for this performer.
RELATED: Is Jungkook the Last BTS Member to Create a Solo Song? Here's What We Know About 'Still With You' and the Mixtapes of These K-Pop Idols
Some fans are hosting cafe events in honor of V's birthday
In true ARMY fashion, fans of this K-pop idol are using V's birthday as an opportunity to donate to a non-profit organization. This year, they're focusing on Syrian refugees. According to AllKpop, ARMYs are raising money and creating emergency packages to help families "meet basic needs during the cold winter."
The project is called "Winter Warmth for Syria," however, this isn't the only way fans are celebrating V's birthday. There's a fan art contest, where ARMYs have a chance to win cash prizes with their best drawings of Kim Taehyung. There's also plenty of in-person local events for fans to attend, like birthday celebrations at cafes across the globe.
The recently-released "Life Goes On" music video by BTS is now available for streaming on YouTube. The K-pop group's deluxe album, titled Be, is available on Spotify, Apple Music, and most major streaming platforms.