How Christian Bale's Wife Helped Him Land One of His Best Roles
It may be difficult to imagine someone like Christian Bale doubting his abilities as an actor. Many consider The Dark Knight star as one of the greatest actors working today, if not one of the greatest actors of all time. His four Academy Award nominations, which include one win, speak on that talent.
But there was one role Bale initially felt that he couldn't do justice, so much so that he almost backed out of the project. Luckily, his wife was there to help him secure the part that earned him his third Oscar nomination.
Who is Christian Bale's wife?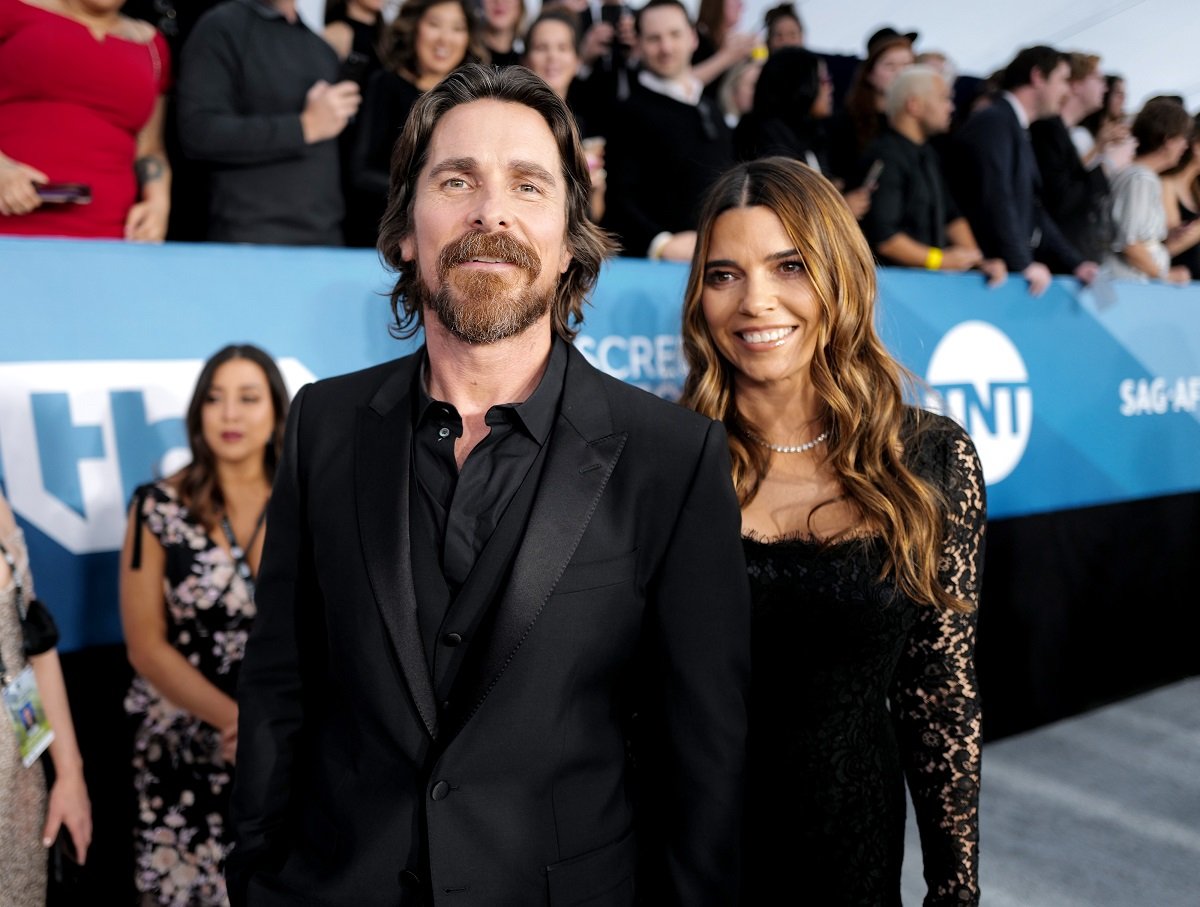 According to MarieClaire, Christian Bale has been married to his wife, Sandra Sibi Blazic, since the year 2000. He met Blazic when she was working as Winona Ryder's personal assistant. Before meeting her, Bale had no plans on ever getting married.
"Everyone was divorced in my family so I didn't have any healthy ideas about marriage," Bale said according to MarieClaire. "Then I met Sibi and suddenly it seemed a fantastic idea."
Blazic has also worn many hats in the entertainment industry. Not only was she Ryder's personal assistant, but she's also worked as a model, a makeup artist, and a stunt driver.
"My wife was a stunt driver, she was chasing me through the city in Batman," Bale said. "She can do 180s and stunts and all that. She terrifies me. My wife terrifies me."
Sandra Sibi Blazic helped Christian Bale land his role in 'American Hustle'
In an interview with Variety, Bale revealed how his wife helped him accept a role in American Hustle. He'd just finished shooting Scott Cooper's Out of The Furnace. Director David O' Russell wanted Bale for American Hustle, while Terrence Malick wanted him for two films as well. Because of this and his fatigue, Bale was concerned he couldn't give his American Hustle character the attention it required.
"With Hustle, I needed a lot of time to prepare, and just didn't think I could do it properly," Bale said. "And I would come home to Post-It notes on my door from David saying, 'Come on, let's do this!'"
But Bale's wife wouldn't let the actor turn down the role. She took initiative and urged Russell to keep asking Bale to do the part.
"Without telling me, my wife called them both and said, 'Yeah, he can do it,'" Bale said. "Look, I'm always trying to back out because I'm always convinced I won't be able to do it. But thank God I did."
It turned out to be a good decision on Bale's part. He was not only praised for his performance but earned an Oscar nomination for best actor, showing that he was more than prepared for the role after all.
Bale has also credited his wife for helping his career just through her support. While accepting his Critics' Choice Award for Best Actor in a comedy for The Big Short, he once again took the time to thank his wife.
"I want to thank, first of all, my wife," Bale said. "It's lovely to be able to play dress up for a living, and she holds everything together while I get to play dress up."
How Fatherhood changed Christian Bale
Christian Bale currently shares two children with Blazic. He's a father of daughter Emmeline and son Joseph, who was born in 2014. Like his wife, Bale's children and newfound fatherhood have also had an impact on the actor. According to People, Bale had once opened up to Parade about the significance of being a parent and the changes that come with it.
"There's a very hard line you find yourself in when you become a parent, an absolute belief that cannot be questioned," Bale said. "It's something that you will kill and die for in a way that you've never experienced before…this is something that's unquestionable."
In addition to that personal love he feels as a parent, parenthood has also shaped Bale's acting abilities as well. Even for his kids, Bale finds himself putting on a performance.
"My wife and daughter come with me on location. It's the most ideal mix," Bale said. "These wonderful distractions actually make me better at what I do."