How Did Ashley Graham Meet Her Husband, Justin Ervin?
Ashley Graham has always been open with fans when it comes to talking about her unhealthy relationships with men over the years.
While the model and body-positive activist has dealt with every type of man in the book, only one has been able to steal her heart and is continuing to hold onto it to this day.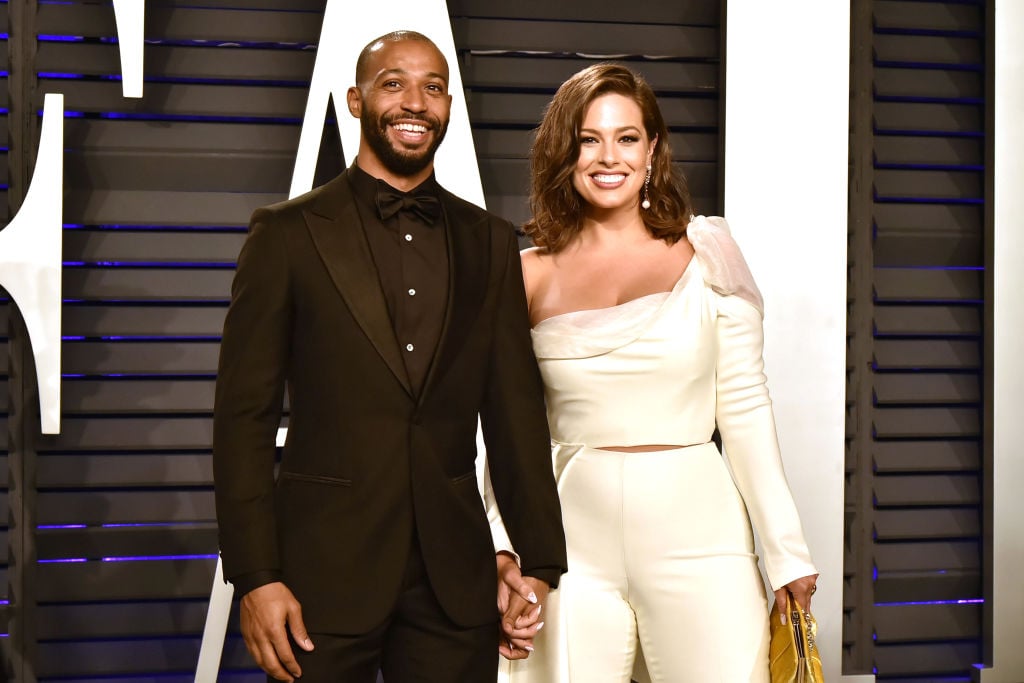 Graham is currently married to Justin Ervin and fans can easily tell that the model falls more in love with her husband with each passing day.
Now that the couple is preparing to welcome their first child together, let's delve into how Ashley Graham and Justin Ervin came to meet.
Graham met her husband while attending an unconventional event
Ashley Graham has never been one to sugarcoat details surrounding her past relationships.
Before meeting her now-husband, Graham has admitted to not having the best track record with men.
The model and body-positive activist has shared that she used to have "a pattern of going out with anyone who thought I was hot" but when she first met her husband, Justin Ervin, she immediately knew things were going to be different with him.
Graham met Ervin back in 2009 while volunteering for her church in New York City and the way they met was actually in an unconventional manner.
"We were in church for 'Porn Sunday,'" the model shared with InStyle back in 2017. "It's a day where ex-porn stars came in and talked about how their life had been changed by church and god."
While neither of them was there as reformed porn stars, Graham was actually working as a guide to guests when she crossed paths with Ervin.
"I was in the elevator, serving and bringing people up saying, 'Good morning, we are going to take you to the eighth floor and today is Porn Sunday!'"
That was when Graham and Ervin first saw each other and instantly felt a connection.
After that, the model was certain that she had found the one in Ervin. Though she was used to establishing physical connections with men, the cinematographer was different and she knew that early on.
"All I wanted to do was keep talking to Justin," she wrote in her book A New Model: What Confidence, Beauty, and Power Really Look Like. "The consistency and openness was so new it felt weird. […] My romance with Justin was innocent and sweet. We went rollerblading and biking; we did karaoke, went to the movies, took an improv class together. Because we weren't sleeping together — for Justin, abstinence was a firm commitment to his faith — we never tempted ourselves by going over to each other's apartments late at night."
They've been married for nine years
Like any new couple, Ashley Graham eventually brought Justin Ervin home to Nebraska to meet her family, but the meeting didn't go as smoothly as she hoped.
In her book, Graham recalls her family not accepting at first Ervin because of his skin color saying that they were never really big fans of interracial relationships.
"I never told my grandparents that the man I was bringing home was black," she wrote. "I naively hoped everyone would be color-blind — which is not what happened. When my grandparents met Justin, my grandmother was cordial but cold. She greeted him and immediately walked away. When it came time for them to leave, my grandparents didn't even acknowledge him. I had never seen my loving, hardworking and wonderful grandma be so hurtful and so racist. I was in shock."
Though Graham's family didn't approve of her relationship at first, that didn't stop her from marrying the man of her dreams.
In 2010, Graham announced that Ervin had popped the question, telling People at the time: "He's so amazing. We come from different backgrounds, but we have the same viewpoints on religion and family." As for the proposal deets, it sounds like it was sweet, simple, and surprising, as Graham told Harper's Bazaar in 2017: "He told me how I was his best friend, how he wanted to do life with me, how he'd never met anyone like me…all these incredible things. And then he pulled a ring out, and said 'Will you marry me?'"
After enjoying a short two-month engagement, Graham and Ervin exchanged vows on August 14, 2010.
For the past nine-years, Graham and Ervin have been enjoying every moment of the married life together.
The couple even celebrated their nine-year anniversary recently with an extra special announcement.
Last month, the pair announced in a sweet Instagram video that they are expecting their first child together.
"Nine years ago today, I married the love of my life," the model captioned the video on Instagram showing off her adorable baby bump. "It has been the best journey with my favorite person in the world! Today, we are feeling so blessed, grateful and excited to celebrate with our GROWING FAMILY! Happy anniversary, @mrjustinervin. Life is about to get even better."
We really didn't think that Ashley Graham and Justin Ervin could get any cuter but they continue to prove us wrong.