How Did BTS Become So Famous Around the World?
Find out how K-pop band BTS got so famous.
The K-pop music craze is sweeping the nation, and at the forefront of the trend is the group BTS. Founded nearly ten years ago, BTS has achieved a staggering level of worldwide fame, with thousands of devoted fans that track the group's every move.
From specialty merchandise to fan-club newsletters, BTS has cornered the market with more than just their music, and critics everywhere have been wondering how they do it. Discover how this Korean supergroup got their start, and what's next for BTS!
What is K-pop?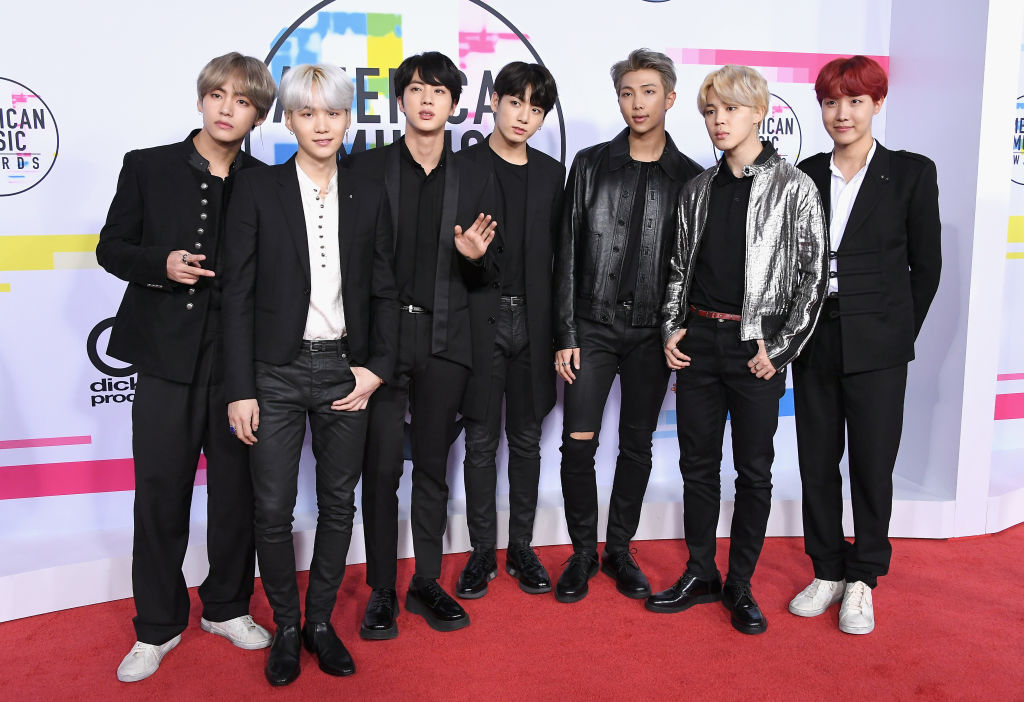 K-pop got its start in South Korea in the mid-90s, though the genre has really started to become popular in the United States only within the past ten years. The name is rather misleading since K-pop is actually a fusion of many different types of music, including reggae, electronic dance, pop, classical, and even country. K-pop music often features traditional Korean dance moves and synchronized performance numbers combined with Western influences.
In the K-pop genre, music videos are often just as important as the songs themselves. People love K-pop videos because of the vibrant use of color, incredible special effects, and eye-popping fashion. Many of the videos often feature a linear storyline, which has led many fans to compare K-pop videos to early MTV videos. Some music critics have also pointed out that one reason K-pop is so popular because the songs are generally very upbeat, with as many as eight to ten different melodies included in one song.
When was BTS founded?
BTS was founded in 2010 and is comprised of seven members: V, Jungkook, Jimin, Suga, Jin, RM, and J-Hope. After their formation, BTS underwent a rigorous training process, which is pretty standard for young K-pop groups. From choreography to music theory, the members of BTS became experts before launching their first single in 2013.
In 2015, they went on their first major world tour, selling out stadiums and gaining thousands of fans. In the years since they have been on tour almost continuously. Fans were drawn to them because of the incredible choreography that was on display in their live shows and videos, and their social media following grew by leaps and bounds.
Although BTS started experiencing success in Korea several years ago, within the past couple of years, the group has started to enjoy an almost unprecedented level of international success, with a huge American fanbase. Social media can also be partially credited for the group's success. The group's members interact with fans frequently on social media, helping to create a sense of community in the fandom.
BTS made history in November 2017 when they became the first K-pop group to perform at the American Music Awards – this solidified the group's status as a band to be reckoned with, not just in the genre of K-pop, but in entertainment in general. 
What's next for BTS?
In April 2019, BTS was the musical guest on Saturday Night Live. The late-night TV show has been a staple of American pop culture for nearly forty years, and a group's inclusion in the show is often considered the pinnacle of career achievement. But BTS isn't content to rest on their laurels, and since then, they've been making the rounds to other late-night talk shows, making new fans and even drawing a comparison to The Beatles. 
Fresh from the release of their sixth EP, BTS has plenty on their schedule for the rest of the year. The group will be performing in a number of concerts and special performances throughout the summer, and even scored the coveted spot of finale performer on the popular singing competition show The Voice. This revolutionary group is showing no signs of slowing down!