Before there were celebrities such as Andrew Garfield, Idris Elba or Christian Bale, there was Cary Grant – one of the earliest Hollywood leading men who was both English and American.
Grant led an illustrious life in Hollywood, becoming known for works like Charade (alongside Audrey Hepburn) and That Touch of Mink (with Doris Day), and forging a close working bond with director Alfred Hitchcock.
The actor was at his peak during the late '30s to mid-'50s, earning numerous award nominations (including an Oscar). And the circumstances of his death on November 29, 1986, exemplified just how dedicated Grant was to his work. 
Cary Grant's Hollywood career took off in the 1930s
RELATED: 3 of the Most Stylish Men from Hollywood's Golden Age
Born and raised in England, Grant began acting in a traveling troupe (performing comedy, juggling and even acrobatics) before making his first big acting breakthrough in 1931's Broadway musical Nikki. "While the production proved to be short-lived, Grant's role garnered him enough praise to land a role in a short film," reports Biography.com. From there, Grant's career began to take off.
He then went on to star in dozens of Hollywood productions, including several Alfred Hitchcock films (including To Catch a Thief and North by Northwest). During the '30s, '40s and '50s, many considered him one of the biggest names in the industry. "He's the best star actor there ever was in the movies," film critic Richard Schickel declared in a report by CBS News. ""You simply can't replicate Grant's career."
Grant became one of the world's richest men
RELATED: 7 Great Classic Films You May Never Have Heard Of
Due to Grant's stature in Hollywood, the studio heads at Universal gave him 75% of the profits of the movies he made with them. Variety magazine calls that "jaw-dropping," noting that three of his Universal movies alone likely paid him $100 million in today's dollars. "He made himself into one of the wealthiest stars in Hollywood," notes Netflix.
"That's not to say the rest of Grant's life was absent of turmoil," warns The Gentleman's Journal. "He went through 5 marriages…and even underwent psychotherapy where he experimented with LSD as a way to work through the issues of his past."
"Unlike his suave film characters, Grant seemed to struggle in his romantic life off-screen," explains Biography.com. "Some have said…that Grant's troubled childhood affected his romantic relationships." One of those troubling childhood experiences was the death of Grant's mother. Or so he thought.
"After believing her to be dead, Grant discovered his mother was still alive when he was 30 years old," notes the biographical site's reporters. "He was reunited with his mother, but they never regained the close bond they had once shared."
Grant died in the midst of performing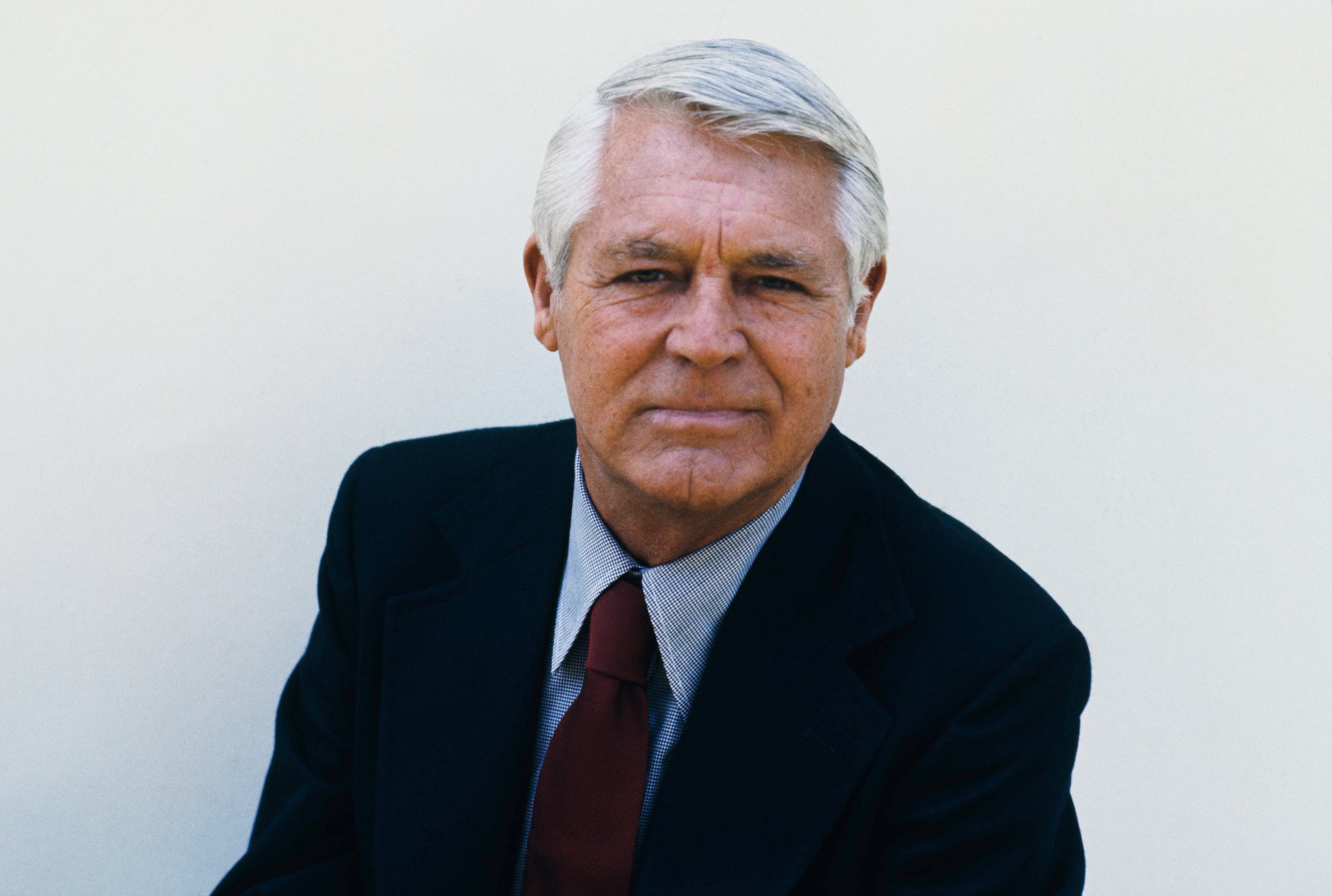 RELATED: These Famous Celebrities Died Far Too Soon
Grant continued to work in his later years. "He remained a star even in retirement, because television reruns of his films kept his face before the public, and he capitalized on his continuing celebrity by making promotional appearances," reports the New York Times. "He also served on the boards of Metro-Goldwyn-Mayer and Western Airlines."
On November 29, 1986, Grant was rehearsing for a performance at Iowa's Adler Theater when he told people he wasn't feeling so well. The New York Times says he mentioned being nauseous and having a headache. Grant left the rehearsal and returned to his hotel room where a doctor visited him and discovered the actor was in the midst of having a stroke. Grant passed away just before midnight that day at the age of 82.
"There was nothing that could be done," said Dr. James Gilson, one of Grant's doctors, in an interview with the newspaper.. "There's no intervention when something like this happens."