Chase Stokes and Madelyn Cline Actually Met Later Than Fans Think
Outer Banks stars Chase Stokes and Madelyn Cline play on-screen couple John B. and Sarah Cameron.
Recently, Stokes shared that the two are also a couple in real life. Now, many fans are wondering how and when the Outer Banks stars met.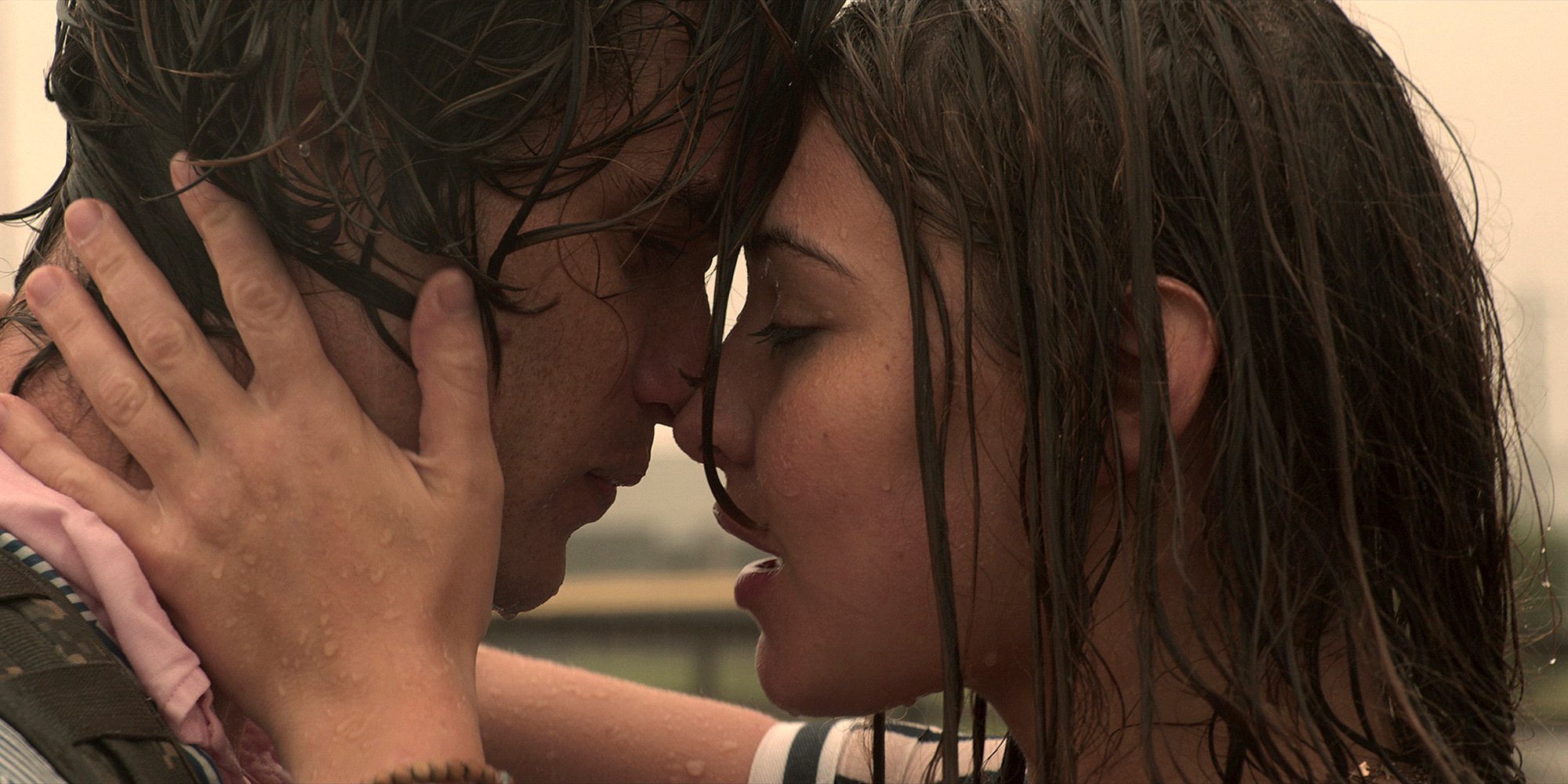 Fans sparked dating rumors early on
For a long time, fans thought there was something more between Cline and Stokes' on-screen romance. 
Their chemistry is evident as Sarah Cameron and John B. in Outer Banks, but many fans noted the way the duo interacted in reality. 
For starters, the two were quarantined together during the early days of the coronavirus (COVID-19) pandemic. Other Outer Banks cast members were also quarantined with them, so their living situation wasn't too suspect. 
When Stokes commented on one of Cline's Instagram posts, many fans were convinced the two were an item.
"Heart rate… decreasing… help," Stokes wrote on a photo of Cline shot for 1883 Magazine. After fans started speculating, Stokes followed up with: "Man, I really stirred the pot here, didn't I?" 
Chase Stokes let the cat out of the bag 
To the joy of many fans, Stokes and Cline officially announced their relationship on June 14. 
Stokes took to Instagram to confirm his relationship status with a post captioned: "Cat's outta the bag." 
His post featured photos from an oceanfront meal, including a picture of Cline smiling and holding up a bottle of wine. She sweetly commented, "I've fallen and I can't get up." Cline also joked: "Topper punching the air [right now]."
Outer Banks cast and fans celebrated the duo's newly announced relationship. 
Jonathan Daviss wrote, "Well it's about time," with three red heart emojis. Rudy Pankow also commented: "Boom!!" Austin North, who plays Topper, wrote: "YES SIR." 
Chase Stokes and Madelyn Cline met fairly recently
Many fans think Stokes and Cline have known each other for a while, but Stokes says that's not the case.
"I've heard a couple of speculations out there that we met on Stranger Things," Stokes told Life & Style. The two were both featured in the Netflix series, Stokes in season 1, episode 6, and Cline in season 2, episode 1. 
Follow Lauren Anderson on Twitter & Instagram.
"We actually never met [on that set]. She did season 2 — I did season 1, and I was there for, you know, a millisecond. So if you blink, you'll miss me."
He's referring to the scene were a jerk, Reed, goes speeding past Nancy (Natalia Dyer) and Jonathan (Charlie Heaton) as they prepare to take down the evil in the Upside Down.
Stokes said Cline "definitely had the bigger part out" in Stranger Things. She played the role of Tina, a character crazy about Billy Hargrove (Dacre Montgomery) most remembered for saying: "Would you check out that a*s? Just look at it go."
Contrary to what many fans think, Stokes said he met Cline just "a week and a half or two weeks" before shooting for Outer Banks began.
The two formed a relationship on-screen that eventually became part of their reality!