How Did Chip and Joanna Gaines Start Magnolia Market?
You know Chip and Joanna Gaines best for their hard work on Fixer Upper — but their multimillion dollar empire doesn't stop there. Now, they have restaurants, a realty company, and a home decor line, and that's in addition to putting on community events in Waco, Texas. What's even more impressive is that they're making it work while still putting family first, making them the HGTV power couple we'll love for years to come.
Chip and Joanna come from humble beginnings, too. Here's how their ultra-successful Magnolia Market first began.
Magnolia Market started as a tiny shop in Waco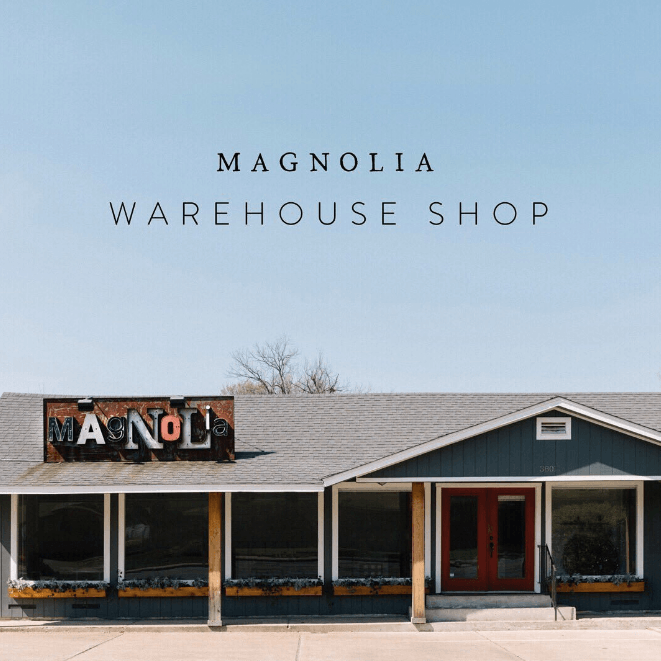 According to the Gaines' Magnolia blog, their Magnolia Market was in the works even before they were married in 2003. While Chip was already working on remodeling buildings, Joanna wanted her own project — and thus the idea for a market was born. They opened a tiny shop on Bosque Boulevard in Waco and stocked it with housewares, clothing accessories, and other decorations for the home. Joanna recalls that though she has no formal design training, she developed her style through helping customers in their tiny shop.
If you want to visit the original Magnolia Market location, you still can. Waco Tribune-Herald notes Chip and Joanna are renaming the Bosque location as Magnolia Warehouse Shop and will reopen a few days a week to sell "last-chance" items that won't be offered elsewhere.
They closed the doors to Magnolia Market at one point
While Magnolia Market seems like such a pivotal part of the Gaines' identity today, there was a period of time when they closed their first shop to pursue other goals. On the blog, they explain that after having two kids, they decided they wanted to pursue their home renovation business and place the market on the back burner. From here, they started flipping homes and raising their family.
It wasn't long before Joanna had the urge to reopen the market, however. As she wrote on their blog, "But something began tugging at my heart, and I began feeling a pull toward reopening Magnolia Market." In 2014, the couple employed one person to reopen and run the little shop on Bosque while they were filming Fixer Upper. Joanna's favorite decor items were back in stock, and the public quickly caught on.
Today, Magnolia Market is buzzing with life
Thanks to the success of Fixer Upper, the little shop on Bosque (as Joanna lovingly calls it) quickly required a much bigger space. Magnolia Market was moved to the silos and has "one goal in mind," according to Chip and Joanna. And that's "to inspire you to own the space you're in."
As one People contributor noted when they visited the new-and-improved Magnolia Market, "I did not know what to expect coming in, but Chip and Joanna successfully turned an old rustic abandoned property with two silos on it into a fresh and cheerful place that is genuinely charming." They also said that the open, welcoming atmosphere "encourages families to stay and spend a few hours." There are picnic tables and bean bag chairs that let everyone know this isn't just a home decor shop, but a place where you're welcome to put your feet up, too.
What you can find at the Market today
Nowadays, Magnolia Market at the Silos is a destination more than just a shop. At the center of the property is a large lawn with games for the whole family, and you can also grab something to eat from the various food trucks. And if you're looking to improve your gardening chops, visiting Magnolia Seed and Supply is a must for gardening tools, beautiful plant pots, and flower kits for children. While you're here, it's also highly recommended that you check out Silos Baking Co. to try out one of Joanna's personal recipes.
If you're ever in Waco, Texas, the silos are a must-see. You may also want to consider planning your trip around Chip and Joanna's annual Silobration which includes tons of activities, live music, and food.
Check out The Cheat Sheet on Facebook!