How Did Chumlee From 'Pawn Stars' Lose So Much Weight, and What's His Goal?
Pawn Stars is a reality television show that first aired on July 19, 2009. Produced by the History Channel, the show tells the story of the Gold & Silver Pawn Shop. Situated on the outskirts of Las Vegas, Nevada, the shop is owned and operated by three generations of the Harrison family. Viewers enjoy watching what unique items are brought in, whether they turn out to be fake, and guessing how much will be offered on those items.
The only main star of the show who isn't a Harrison by blood is Austin "Chumlee" Russell. Although he isn't related by blood, Chumlee has been like a son to Rick because he and Cory have been best friends since childhood. While Chumlee has no business sense and constantly begs for entertaining items to be purchased despite having little value, he is a great customer service rep.
Many people wonder where the unique nickname comes from. Chumlee got his nickname while in grade school. It came from a cartoon character, Tennessee Tuxedo's best friend, who was a walrus named Chumlee. Another thing people wonder? How did Chumlee lose so much weight recently, and what is his ultimate weight loss goal?
Chumlee has always had weight problems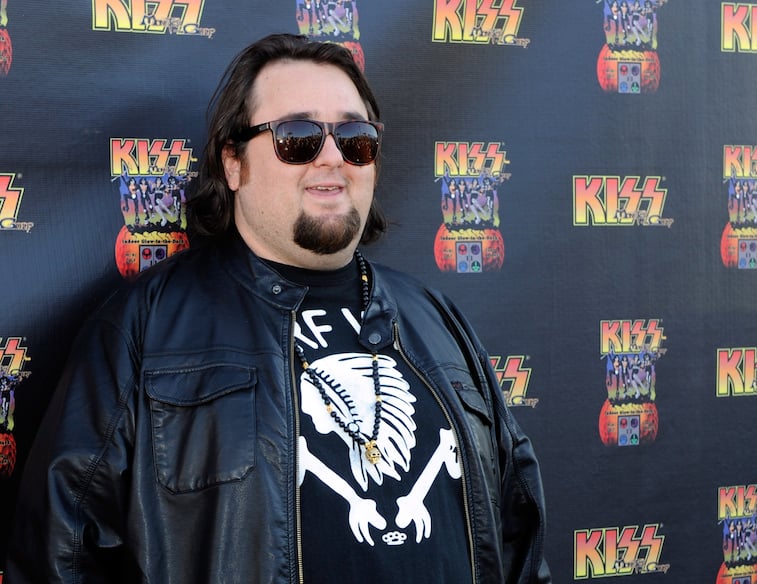 From a very young age, Chumlee has struggled with his weight. At his highest point he was well over three hundred pounds, and he has tried countless times to lose the weight – and, of course, keep it off. In 2014, Chumlee was done to 225 pounds from the previous year's 320. Unfortunately, the weight had begun to slowly creep back despite the Pawn Stars actor's best efforts.
This has been the man's ongoing battle throughout much of his life. Even when weight loss efforts show significant progress, he has had real efforts in keeping the weight off. This ongoing struggle with weight loss is what prompted him to take much more drastic efforts.
How did Chumlee lose so much weight?
The drastic measures Chumlee decided to take in an effort to get the weight off and keep it off this time around revolved around surgery. A few months ago, the actor decided to get lap-band surgery. The surgery alone has allowed him to lose ten pounds. He is pairing the surgery with better eating habits and a healthier exercise routine to maximize his results.
What diet and exercise routine is Chumlee following?
Since he underwent lap-band surgery, Chumlee has been following a very strict diet and exercise program with the help of his girlfriend, Tanya Hyjazi. Tanya is a Chef and nutritional expert. The diet consists of a lot of vegetables and juices, and restricts all red meat. Chumlee also goes to the gym six times a week.
What is his weight goal?
Chumlee recently told the Las Vegas Review Journal that his ultimate weight loss goal is to be 170 pounds. While his exact current weight isn't known, his last known weight was around 225. This means he has another fifty or so pounds left to lose before reaching his goal weight.
Chumlee isn't the only one who went the surgery route
Corey Harrison may be the one who originally suggested lap-band surgery to his best friend, Chumlee. Harrison had also had a lifelong struggle with his weight, and decided to undergo lap-band surgery in 2014 to help remedy that. Since then, Harrison has gone from just over 400 pounds to a pretty healthy 210. The surgery was combined with healthy dieting and exercise. Harrison has managed to keep the weight off since then.
With Harrison having such great results with his own surgery, it only seems likely he would recommend it to Chumlee. The honorary Harrison seemed enthusiastic and excited about the surgery, so we hope that it works as well for him as it did for his best friend.